I used the
PETER THOMAS ROTH Vitamin C Brightening Moisturizer
in conjugation with the
Peter Thomas Roth Camu Camu Brightening Serum
(
review
). I never used it on its own on my bare skin to actually tell the results or the performance of this product alone.
PETER THOMAS ROTH Vitamin C Brightening Moisturizer
A deeply nourishing moisturizer that supports natural collagen while brightening, smoothing, firming, revitalizing, and improving the appearance of uneven skintone.
The amazonian Camu Camu berry has 30 times the vitamin C of an orange. This highly concentrated vitamin C has superior absorption properties due to its low molecular weight allowing it to better penetrate the skin, support natural collagen production, brighten, smooth, firm, and improve the appearance of uneven skintone along with fine lines and wrinkles. Powerful antioxidant Camu Camu with vitamins A, D, and E also helps revitalize the look of skin while helping to fight free radical attack.
Formulated WITHOUT:
- Parabens
- Sulfates
- Phthalates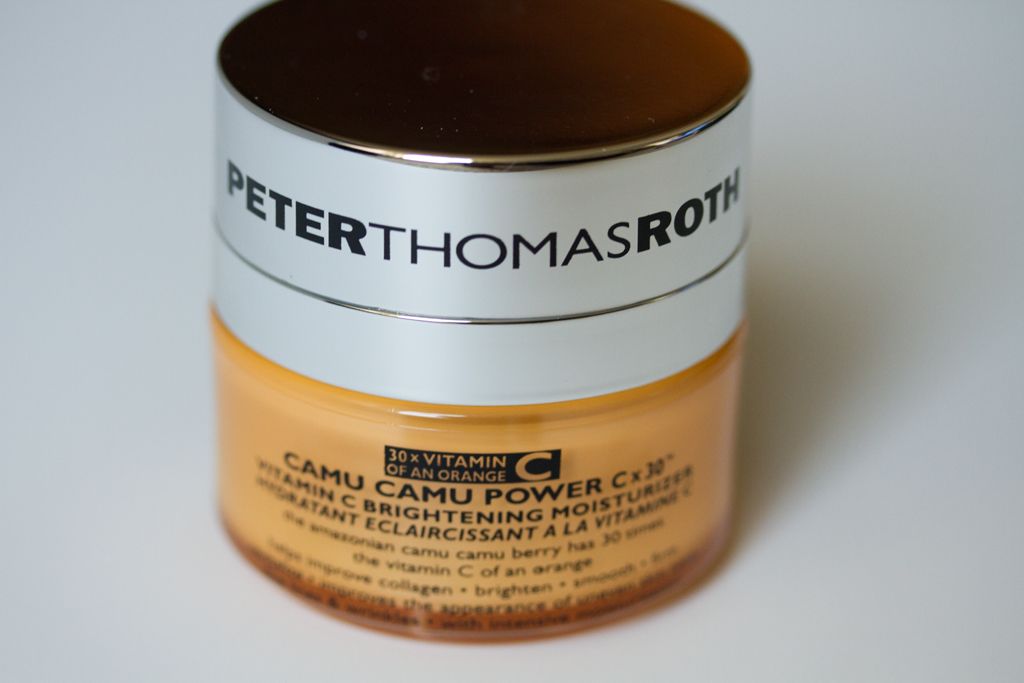 Color:
Pale Orange/Peach
Texture and Consistency:
Smooth, Soft, neither to thick nor too runny, creamy lotion.
Scent:
Pretty similar to the Serum, bitter and orange citrus'y'. I personally didn't dislike this scent completely, but its not the most pleasant one.
Usage:
I used it at night along with the
Camu Camu Brightening Serum
. I used it for a little over four weeks till I ran out of the product.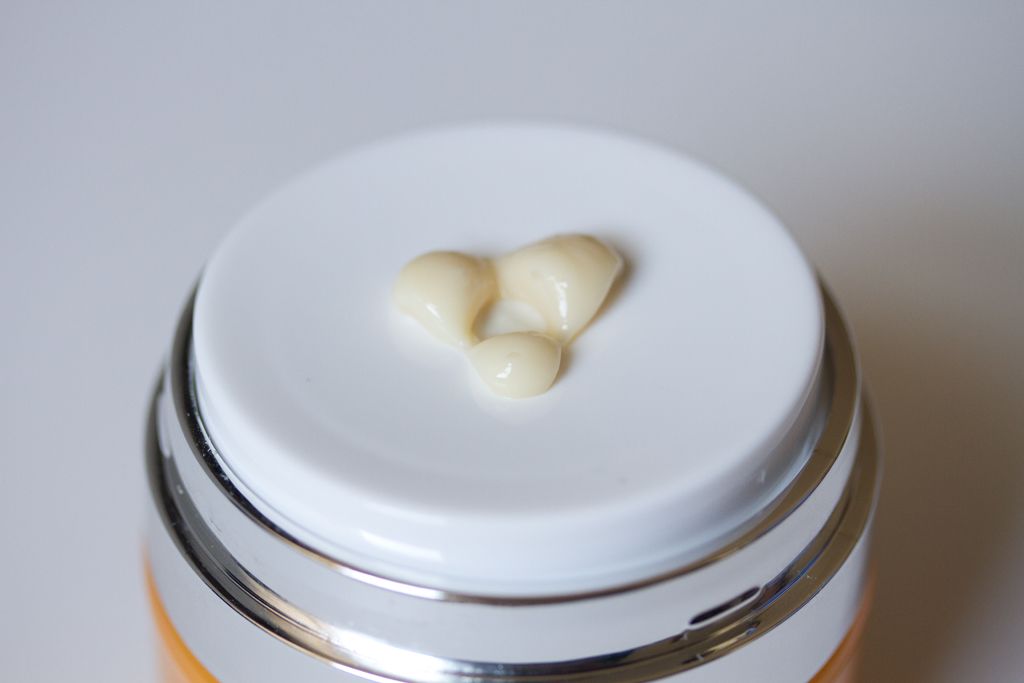 Application:
One or two pumps were more than enough to cover my whole face and neck. It spread easily and was absorbed, but not completely. Part of it just 'sat' on the surface of the skin.
Feel on Skin:
This moisturizer is not the one with most moisturizing qualities, but it did provide relief from the stretchy feel of the serum. On initial application, it feels little tacky and sticky, but not silicone slippery. The lotion sets after few minutes, making it more comfortable on face.
Effect on Skin:
The serum-moisturizer combination gave decent results in brightening of the facial skin and also giving it a little even texture and tone, but the results were not as awesome as I had hoped to.
Packaging:
A very fancy, bulky, bright orange packaging. It is hygienic, because you just have to press the top portion and the moisturizer just pops out. There is no way to see if there is any left towards the end. Once the product stops coming, it is to be assumed that the bottle or jar is empty. Now, I am someone who would love to use every single drop of these products, simply because they are expensive. I would prefer if I could open this jar/bottle and scrape off every last bit (sorry, I hate wasting.. :))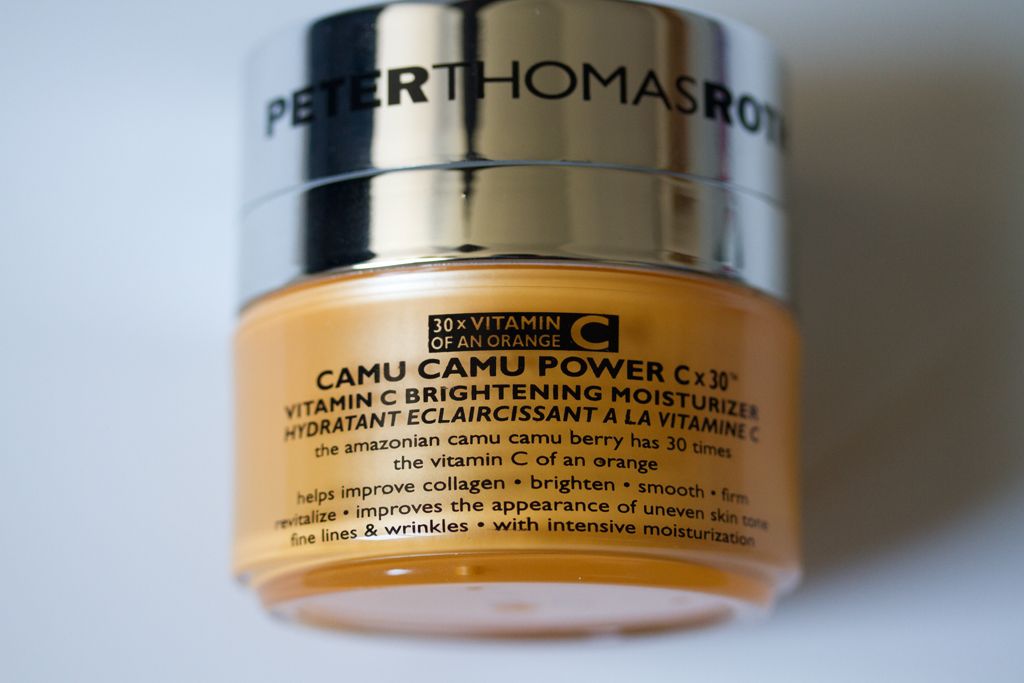 Verdict:
It is a good product, but if I have to skip something from this Camu Camu line, I would skip the
moisturizer
.
I would buy the
serum
and the
sleeping mask
, which I am dying to review because I got excellent results using the
serum

-

mask
combination. The role of moisturizer can be performed by any other too, so you can choose any other favorite moisturizer to go over the serum. I would stick to the same fragrance family though (orange/citrus) if I choose another moisturizer.
Have you tried this line (Camu Camu Power) of product from

Peter Thomas Roth

?
Disclaimer: This post contains

Affiliate Links