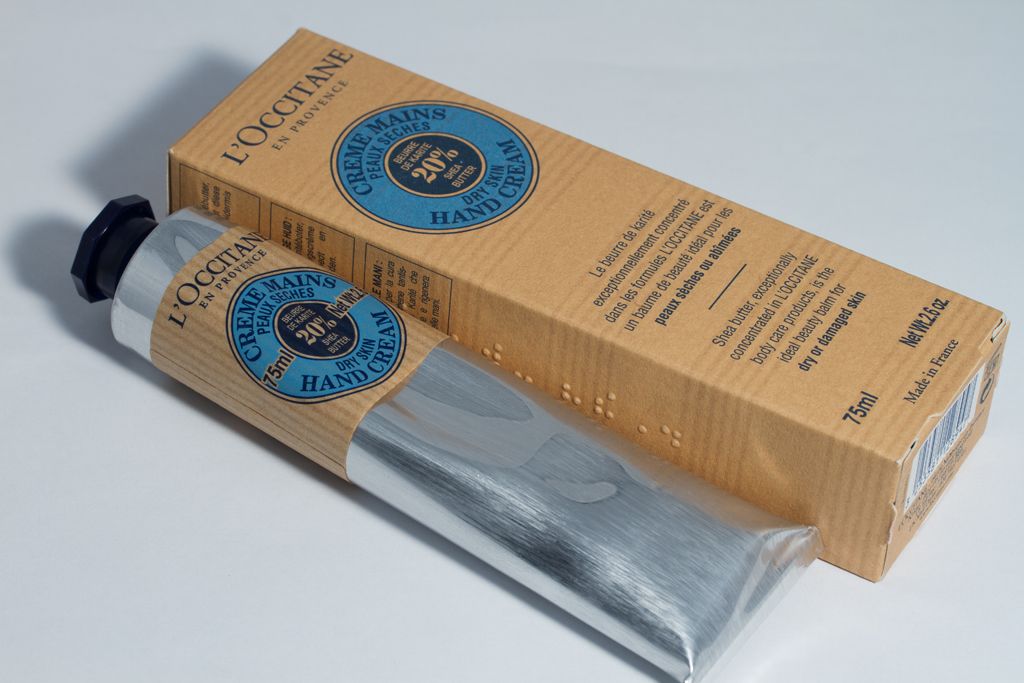 I had loads of these hand creams in various sets this Holiday season. L'Occitane has been very well know for their Skincare products containing a good amount of Shea Butter in them.
These super-creamy balms penetrate the skin quickly to protect, moisturize, and replenish dehydrated hands.
Each formula is enriched with 20 percent shea butter and other naturally nourishing ingredients like honey, almond, grape seed, and coconut oil for soft, beautiful skin. From orange blossoms and ripe cherries, to cocoa and bouquets of peonies, each formula is fragrant with a delightful scent you'll love to wear.
Formulated without Parabens and Phthalates.
These hand creams contain 20% Shea Butter, so these creams are super thick, dense and heavy in consistency.
They are greasy when applied, but get absorbed pretty quickly, leaving behind smooth and well hydrated moisturized skin.
The scent of the original one is light and pleasing.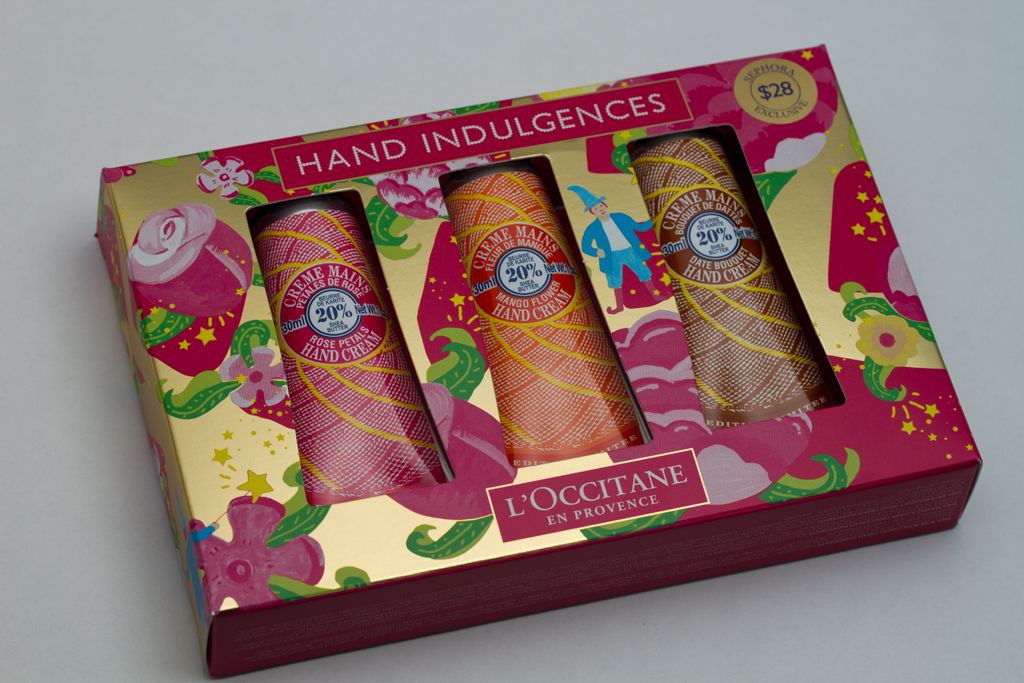 Apart from the original scent, they also come in bouquet of scents ranging from mango,
dates, Peach, Rose and many more.
Packaging is a silvery tube, with a retro feel to it and as much as I like the smaller 1 oz travel size tube, I just hate the screw top cap. It does look pretty and cute, but it is so tiny and I have hard time putting them back on when the hand is slightly greasy.
Currently I have multiple tubes of this in use and I have already lost caps of two of them. They just fell somewhere in car and now I cannot locate them. A little frustrating.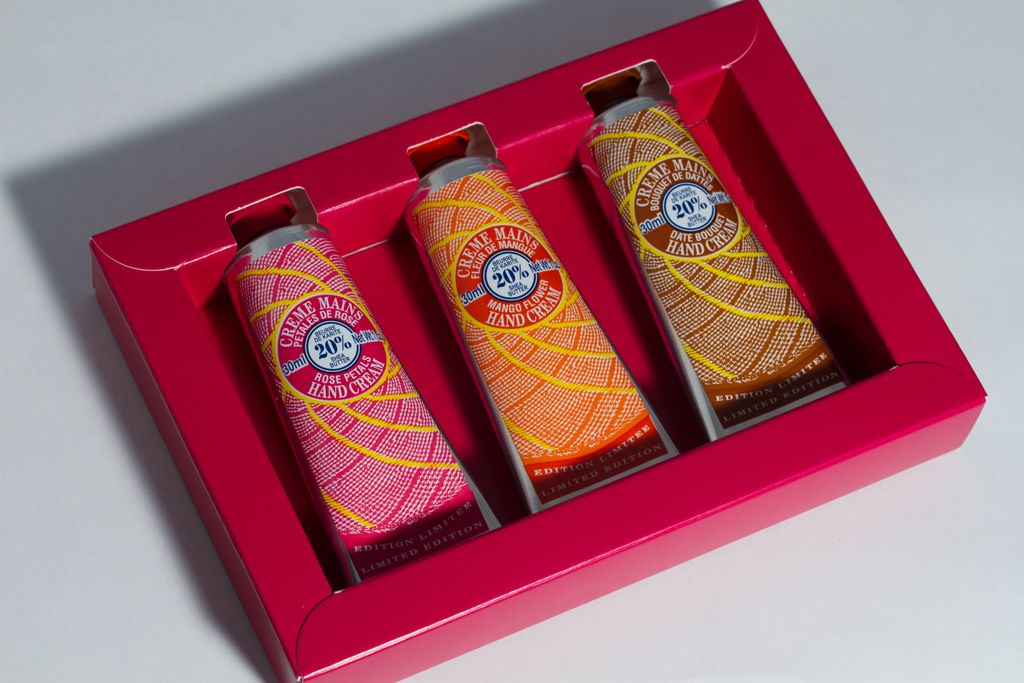 I also noticed that there are some hand creams from L'Occitane that have gel like consistency and they are not thick creams. I liked how these felt on hands, so I asked the L'Occitane SA and she said, the ones that are not marked with 20% Shea Butter usually are thinner and have a gel like consistency. None of my kits or sets included that kind, but I would like to try them once I run out of these.
These hand creams are good, but for a great SPA like treatment or night treatment, I found love in Burts and Bees Hand Cream.
Will review them in next posts to follow.
These make great gifts, especially because they are so beautifully and colorfully packed in sets and ready to gift. Also they make great stocking stuffer (i know Christmas is 11 months later). Holidays are the best time to stock up on these because when they come in kits or sets, they become bit cheaper and affordable. Also during Boxing day sale and year end sales, all sets are marked down and great way to stock these up for personal use.
Do you have any suggestions for other Hand Creams? What are your thoughts about this product? Please share them in comments section below. Would love to hear your suggestions.