Josie Maran Argan Infinity Cream
What it is:
An innovative 99%-natural creamy oil with an infinite number of uses such as hydrating skin, conditioning lips, and illuminating complexion.
What it does:
One creamy oil, infinite possibilities. This delivers all the moisturizing benefits of argan oil in a portable, nongreasy, creamy oil form. The innovative formula starts as a cream and melts into an oil, making your complexion more luminous while tightening facial contours and preventing inflammation. Use it to hydrate and gently soothe undereyes, smooth flyaways, keep eyebrows in place, and condition lips. Mix it with powder blush or eye shadow to instantly transform it into a cream.
Suggested Usage:
Use Argan Infinity Cream to:
-Deeply moisturize dry areas of the face.
-Soothe irritated skin caused by rosacea, wind, or sunburn.
-Soften elbows, heels, and other rough patches.
-Keep stray eyebrows in place.
-Smooth flyaways.
-Moisturize at night.
-Prevent razor burn and irritation.
-Prevent skin dehydration during airline travel.
-Apply as a lip conditioner before lipstick.
-Apply over lip stain for a silky finish.
-Lightly dab on eyelids before applying eye shadow.
-Apply before or after using cheek stain to improve blendability.
-Transform powder eye shadow or pigment into a cream by mixing with Infinity Cream.
-Mix with a powder luminizer to create a light, shimmery lip balm.
-Use as a subtle face highlighter to illuminate cheekbones, lips, and brow bones.
-Mix with a powder blush to create a silky cream blush or colored lip balm.
-Hydrate and plump dry, swollen undereyes.
-Apply to fingertips and toes to hydrate and soften cuticles.
-Quench skin post-sunburn.
I directly copy-pasted this whole, amazingly promising usage list from Sephora Website. Even though I didn't use it on my eyebrow to keep it in place or transforming powder eye shadow, I found this product works wonderfully on many skin conditions.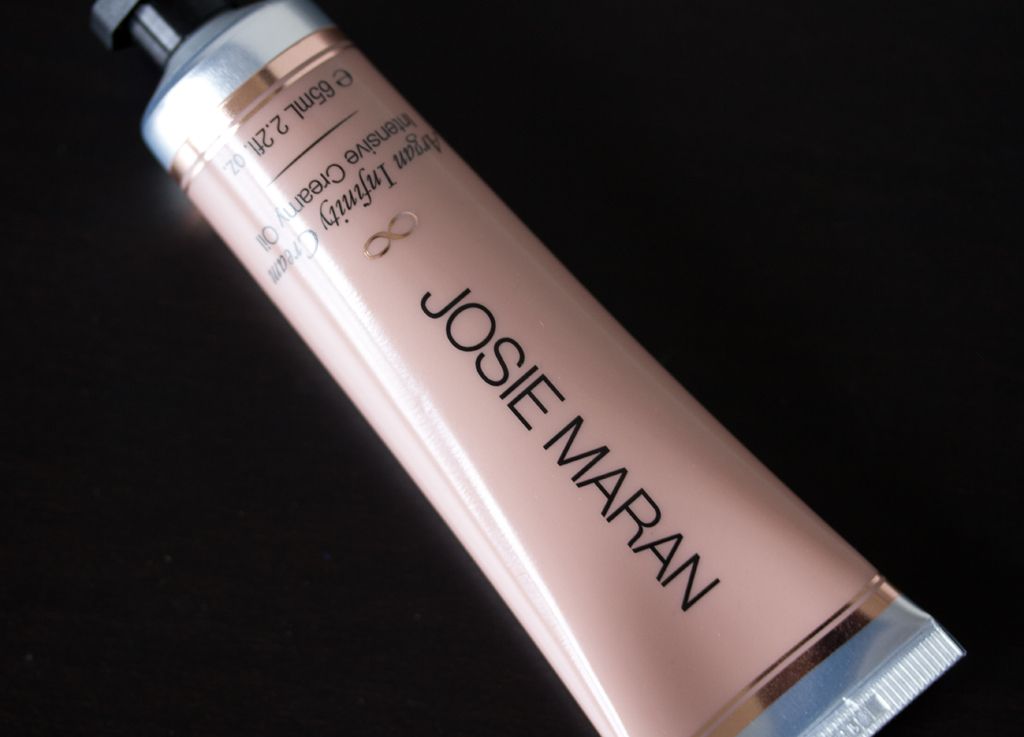 Color:
Creamy pale yellowish white
Texture and Consistency:
Thick, Heavy, Dense and Creamy. Slightly sticky and very greasy
Scent:
Mild citrusy scent with hint of Vanilla. (I am not a huge fan of the vanilla notes)
How I use it:
I use it strictly on my hands, feet, lips, elbows and dry patches on face. I never use it on my hair or the entire face. This is very thick and highly emollient. A little goes a long way.
My thoughts on this product:
This is very greasy and thick. It spreads easily, but takes time to absorb and sink in. I find it too heavy to be used all over the face under makeup, but it helps to soften the dry patches. I did try using it all over the face at night. It did not break me out nor clogged my pores, but I just didn't enjoy the whole feel on my face. It just felt heavy. I think there are many beauty oils in market that would do a great job on the face. It did wonders for my kid's super dry hands and feet. Since the day I discovered this working on him, it has become a must have thing for him (he hates it, but I make sure I apply this while he goes to bed)
This has a great potential to stain clothes or anything that comes in contact for first few minutes after application. I won't use this as go to hand cream, but it is a lovely overnight hand and feet treatment. I like to use it on my cuticles too, but I use a soft glove after application.
Issue with the product:
This gets separated in the tube occasionally. So sometimes more oil comes out followed by the cream. Just a gentle squeeze and massage on the tube does the trick of mixing it well. Not a major problem. Just something I noticed.
Shelf life:
Like any other oil based product this comes with a shelf life. I picked this product back in March I believe, but didn't use it much because the weather got warmer. It smelled much fresh and pleasant back then. Now, I notice a slight change in the freshness of the scent. It has not turned rancid to toss off, but it did change a bit. No change in the color, texture or creaminess.
Packaging: Comes in a convenient, soft squeeze tube. Easy to travel with.
Verdict:
A very good multi-purpose creamy product, that is safe and easy to use. Good to travel with. I am really enjoying this, especially because it worked great for my kid. I equally enjoy the
Josie Maran Argan Balm,
but in harsh Chicago winters, it hardens up a bit and becomes difficult to apply. You can read review
here.
Good product to give a try if suffering from dry skin and conditions related to it.