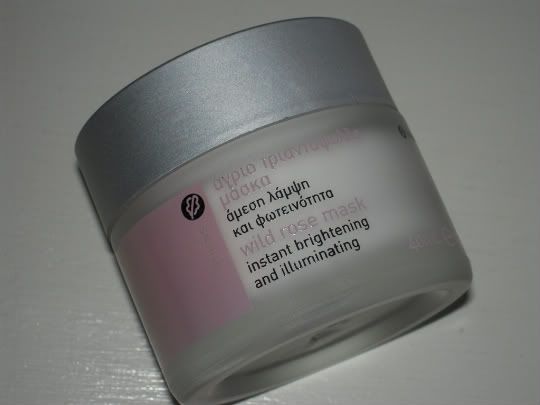 Wild Rose Mask
An instant brightening and illuminating vitamin C mask.
Suitable for all
skin types, an instant brightening effect is immediately visible upon
application. Korres' active complex targets skin discolorations and promotes
cell renewal, adding brightness and radiance to the skin. Wild rose oil is a
natural source of vitamin C, which helps significantly repair fine lines and
imperfections.

What it is formulated WITHOUT:
- Parabens
- Sulfates
- Synthetic Dyes
- Petro-Chemicals
- Phthalates
- GMO
- Triclosan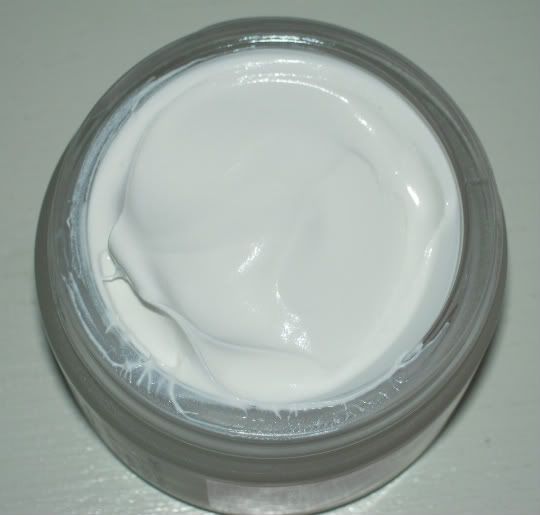 Properties:

Wild rose Instant brightening mask that regenerates and illuminates tired and dull skin while maintaining perfect hydration
• Wild Rose oil, a potent, natural source of vitamin C, significantly diminishes fine lines, hyper pigmentation and resurfaces skin, revealing a soft and radiant complexion
• Waltheria Indica extract is one of the most powerful and effective natural skin lightening ingredients. Waltheria indica combined with the synergistic action of organic acids (including Ferulic acid) inhibits melanin production and reduces the pigmentation of the skin
• Argan tree oil, naturally rich in vitamin E, protects the skin, while imparting softness
• Shea butter provides a soothing and anti -inflammatory action to the skin, while also deeply moisturising without clogging the pores
• Avocado butter's nourishing and hydrating properties provide essential nutrition to the skin, maintaining its youthful glow
• Provitamin B5 imparts long-lasting moisture

How I used it:
Twice a week for 20 minutes each time, in conjugation with Korres Wild rose Moisturizer, Wild Rose Brightening and Line-Smoothing Serum, Wild Rose Imperfection Targeting Oil Pen
Duration: Approximately 6 weeks
.
This was my first time using a mask that is a brightening mask.
I had used Mario Badescu's Whitening Mask in the past. They are kinda similar but not same.
I honestly would have not tired this mask on its own, because these 'brightening' things always make me look like ghost. I find these to be 'gimmiks'…(that's the word…right???)
Anywho, this was part of the kit and its meant for Normal to Dry skin, which is very me. Its not normal, but its on drier side especially in winters. The best thing that I liked about the mask is its CONSISTENCY.
The consistency of the mask is creamy, soft and fluffy like whipped cream, but not runny. The feel on skin is very nice and calming. Its soothing, that's a nice word for describing it. There was no stretching, drying, tingling, itchy or burning sensation. Its easy to apply. Just a little is needed as its spreads very easily.
The mask does not dry, so there is no stretchy feel to skin and its good in a way because for dry skin. A mask that has kaolin in it, which is meant for oily skin literally pulls out all the oil from the face and within minutes you feel like removing the mask. This one is more like a Hydrating mask.
I just wash my face after 20-25 minutes and it just takes a minute to remove everything, because the mask is moist!!!
The result is instant…The face looks BRIGHT and when I mean bright, read it as white. This does not makes me look like a ghost or anything because the effect is short lived.
I don't care for the brightening part. My skin feels soft, hydrated and clean. There are no rashes or redness and the skin is soft and supple to touch.
I didn't expect any kind of exfoliation from this one. It didn't clog any pores nor it broke me out. Its good. I find it more of a relaxing mask.
I am struggling with words, because I need that one word…anyways…
All I can say is it's a good mask for dry skin and I don't think people with oily skin would like this. It does not removes any oil from the skin, and for people with oily skin, that's what is needed.