A dual-action exfoliation method that seemingly smooths away years in as little as two minutes.
Treat yourself to this at-home facial for fantastic, instant results. This signature formula works both physically and enzymatically to deliver safe, dramatic results in one application. It effectively combats acne and blackheads, reduces discoloration, and polishes skin for a smooth complexion. This expert formula harnesses the power of fruit enzymes to clarify skin by removing dead cells and eliminating bacteria. It is ideal for all skin types, except sensitive skin. Welcome to healthy skin, a healthy glow, and a healthy you.
I had heard so so much about this
KATE SOMERVILLE - ExfoliKate® Intensive Exfoliating Treatment
and this was one product I was most excited about when I picked this set. In the past, I have not had much luck with Kate Somerville Products. I have tried
Kate Somerville Quench Hydrating Face Serum
,
Kate Somerville Total Vitamin Antioxidant Face Serum
and
KATE SOMERVILLE Complexion Correction™ Daily Discoloration Perfector.
Unfortunately none of these worked as I was hoping for me and failed to impress me.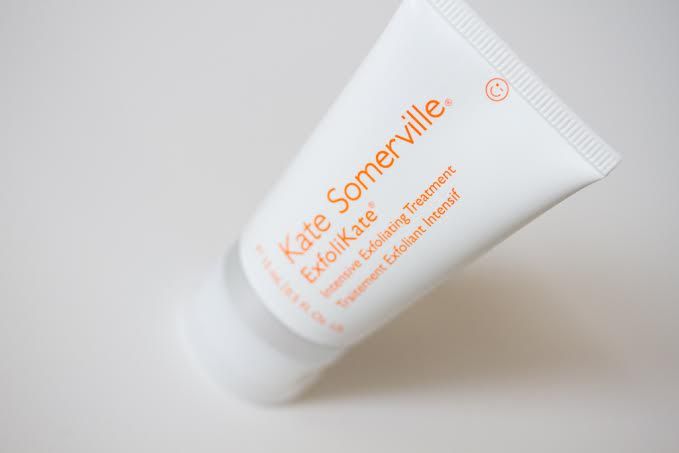 The
ExfoliKate
though not super awesome, still performed better than others.
Color:
Mossy green
Texture and Consistency
: Very light, Non- sticky, creamy and slightly grainy
Scent:
Faint Scent of herbs and mint.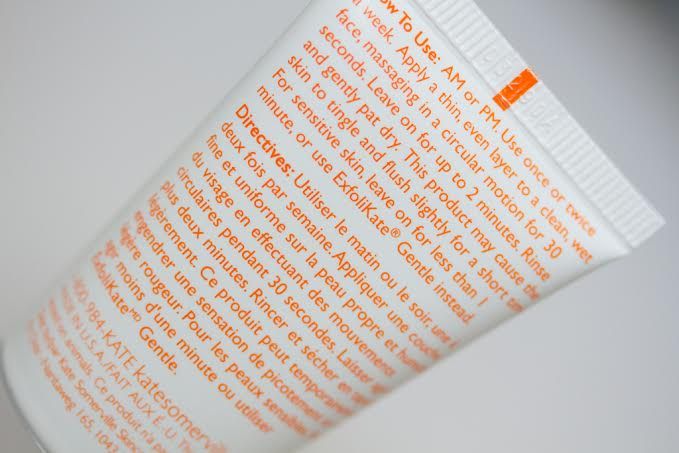 Application:
I apply this as directed. On a clean, wet/moist face not like face splashed with lot of water dripping down. Then scrub it gently using my finger tips for around 30- 45 seconds (avoiding the eye area). It is difficult to over do simply because, slight burning sensation starts to appear after 30-45 seconds. I leave the scrub like mask for 2-3 minutes and then wash it off with water.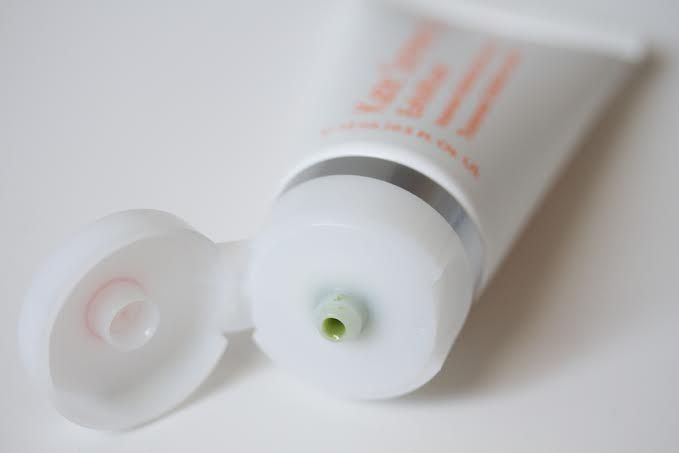 Feel on the Skin:
This is a physical as well as chemical exfoliating treatment. Meaning, there are tiny granulated scrubby particles that actually do the job of exfoliation when scrubbed for few seconds initially. Then there are certain enzymes that do their magic by chemically exfoliating the dead skin gently when left on the skin as mask.
Initially there is mild tingling, burning sensation. The burning sensation is more like warm flush on the face. When I used this product for the first time, the tingling and burning was very harsh for me. I wanted to remove it off completely ASAP. But as I used the treatment more often, I found the tingling more bearable and borderline nice.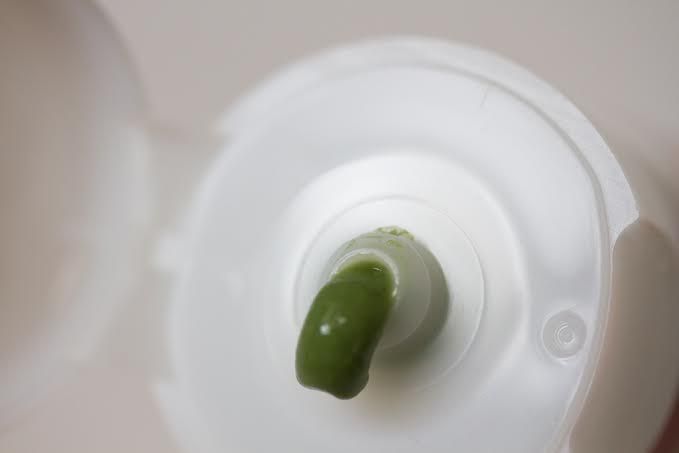 Effect on Skin:
The skin on face felt clean, scrubbed and fresh. It also appeared bright, but the brightness didn't last for long. The product didn't break me out nor I had any bad reaction to any ingredient in it. It didn't leave my already dry skin dry, but the after effect was not moisturizing either. I had to apply my serum after this. There was mild stretchy feeling or tightness of the skin.
I could achieve most of the claims made by the company for this product, but all those effects were very short lived.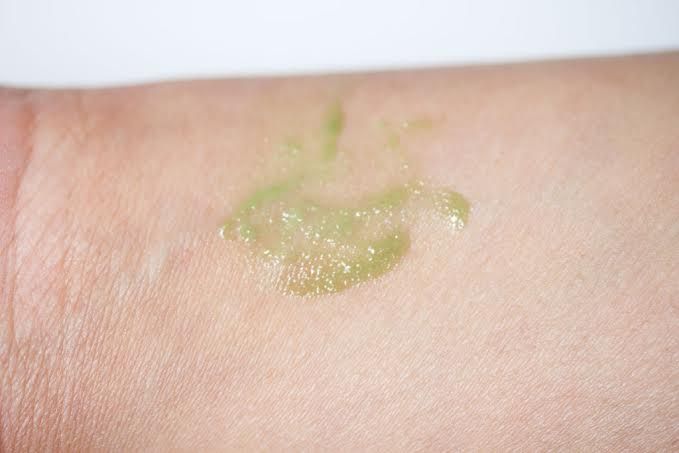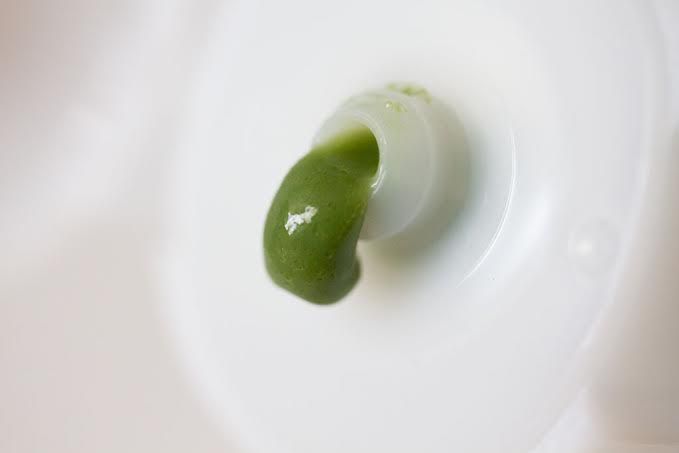 Packaging:
This comes in a soft squeeze tube, with a flip top cap. Mine is a mini version. There is a cute smiley face that winks on the cap. (not a necessary information). Very hygienic and easy to travel with.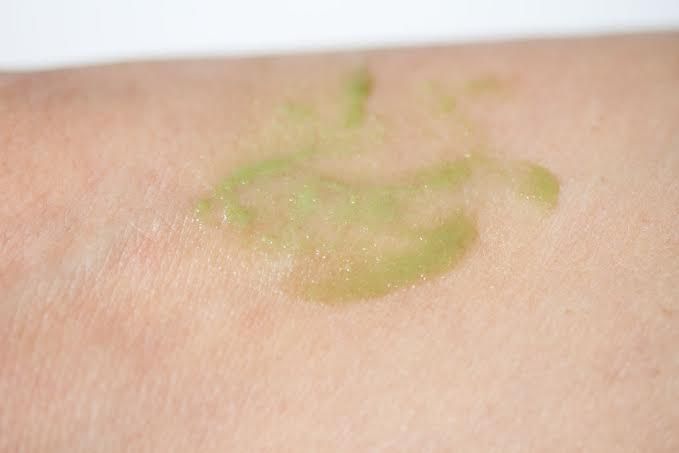 Verdict:
It is a good product. I think a little over priced and over hyped though. It is not a miracle product and I mentioned above in the effects, I did manage to achieve almost all the claims made by the company. but for a very short period of time. This is a good product for that "instant mini facial" that will give a good clean face for the evening or give life to tired, dull face during travel.
The product is safe for all skin types, except sensitive skin. There are multiple versions of the exfoliating treatment. We have
KATE SOMERVILLE ExfoliKate® Gentle Exfoliating Treatment
for Sensitive skin,
KATE SOMERVILLE ExfoliKate Acne Clearing Exfoliating Treatment
for Acne Prone Skin and then we have
KATE SOMERVILLE ExfoliKate® Body Intensive Exfoliating Treatment
which is especially for the Body. Many to choose from. I have not tried any other versions though.
Currently, I am trying a few more exfoliators, and later will decide whether this would be a permanent item in my skin care routine. So far, I am liking it but it has not reached Holy Grail status for me (as of now).
Have you tired this one? Any favorite Exfoliators you would recommend?
Disclaimer: The product is purchased by me. The post contains affiliate links.