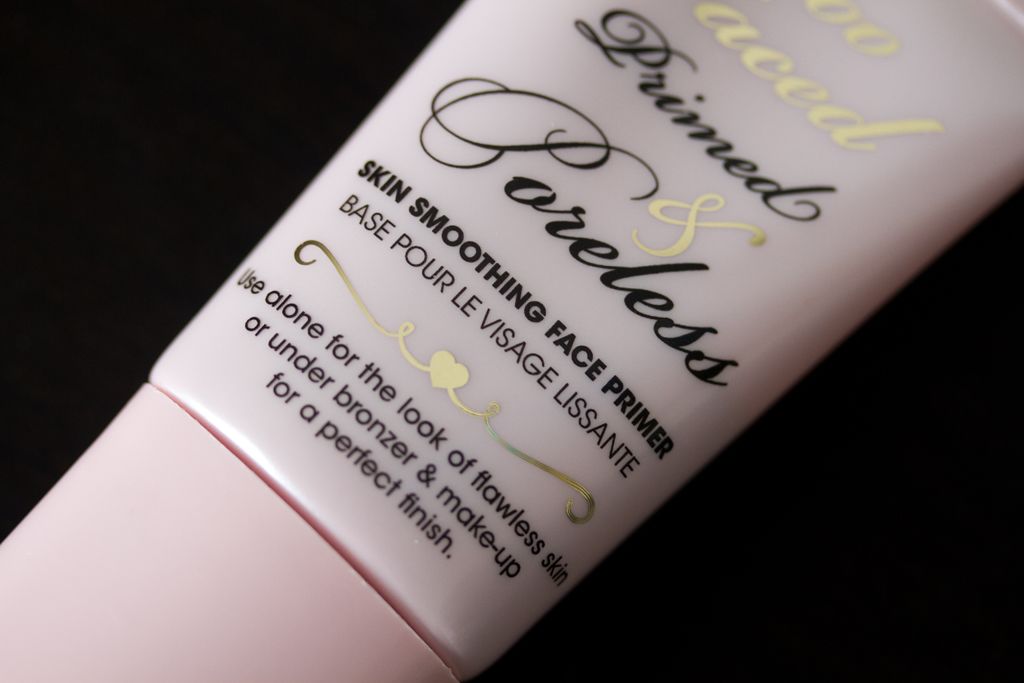 A makeup primer scientifically formulated to achieve the look of flawless skin without makeup.
This one-of-a-kind makeup primer was scientifically formulated to wear alone or under bronzers and foundation powders for a look of flawless skin without makeup. Vitamins A & C, mulberry extract, and a powerful dose of Retinol virtually banish pores while tired skin is left hydrated, firmer, and detoxified. Primed & Poreless creates the perfect canvas to allow powders, bronzers, and foundations to slide seamlessly on the skin—delivering a flawless and perfectly blended look that stay in place all day. Skin appears brighter, fresher, and younger.
It looks great on any skintone! The nude tone becomes invisible once applied.
Color:
Light brownish Beige, Skintone color but turns colorless and invisible when blended.
Texture:
Smooth, silky, Velvety
Consistency:
Light weight but thick, creamy and not at all runny.
Fragrance:
No Fragrance
Packaging
: Light Pink Squeeze tube, with needle nose opening. It is easy to control the amount of product while squeezing. Better than some pump dispensers, that are hygienic, but leads to wastage.
Application:
I apply this using my fingers. Just a little over pea size amount is more than enough to cover my face. I concentrate it more on forehead and around nose area. The presence of silicone helps the product to glide easily, leaving a thin film on top of the skin. The product being silicone based just sits on the skin and so I would not recommend trying to blend the product in an attempt for it to get absorbed. It won't be absorbed. The product will just ball up and crumble or leave flakes.
Feel on skin:
This feels light on skin and the skin feels super smooth and even. The face does not feels oily or greasy. The product does an excellent job of filling the fine lines. I cannot say much about the pore filling property, because I don't have large pores, but it did not clog the pores. It didn't break me out. It is not an oil controlling primer.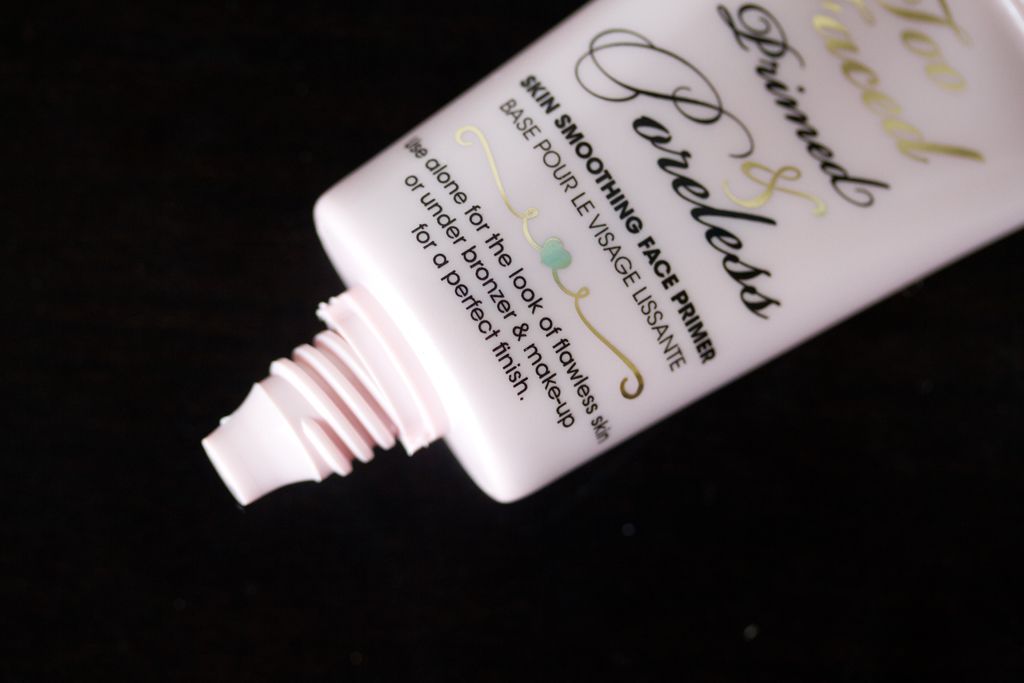 My Thoughts:
Like every other silicone based primer, this did the job well of creating a smooth canvas before applying foundation. I personally don't use liquid foundation much, but for reviewing I did wear this under liquid foundation a couple of times. I did not notice any increase in longevity of my foundation wear or makeup in general. Also, the makeup didn't turn blotchy by end of the day.
Under powder foundation and mineralized skin finish, this gave a very flawless look to the skin. I enjoy wearing this under powder products. This primer has a beige tint to it and it helps in evening out the skin tone, though it cannot be used as a major color corrector. I also doubt this color correcting property would make much difference on darker skin tones. The primer does not helps with any oil control and hence not a mattifying primer like CARGO BLU_RAY High Definition Mattifier.
It is a good primer and even though some people find this step totally unnecessary, I absolutely enjoy using Primers. I have tried few in the past and this did not disappoint at all.
Any favorite Primers?? Any suggestions?
Note: This primer was part of a kit that I had picked last year during Black Friday from Ulta. So the packaging and sizing may appear different than the regular ones. you can buy this in regular size @ Sephora and Ulta.