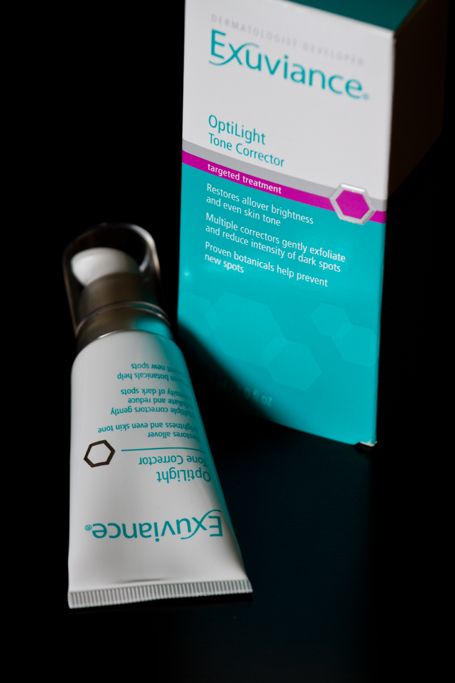 Exuviance OptiLight Tone Corrector
NeoGlucosamine® Retinol, Vitamin C and Turmeric help correct an uneven skin tone and reduce the intensity of existing dark spots while optical diffusers create an instant brightness

.
NeoGlucosamine® gently exfoliates to break up pigment clusters

Retinol and Vitamin C help to reduce the intensity of existing dark spots

Turmeric and Alpine Plants help prevent new spots from forming

Optical diffusers create an instant brightness
The claims: As per the website:
Correct uneven tone and reveal a perfectly even complexion. This potent targeted skin tone corrector diminishes the look of dark spots using active science and proven botanical ingredients to treat and prevent uneven tone.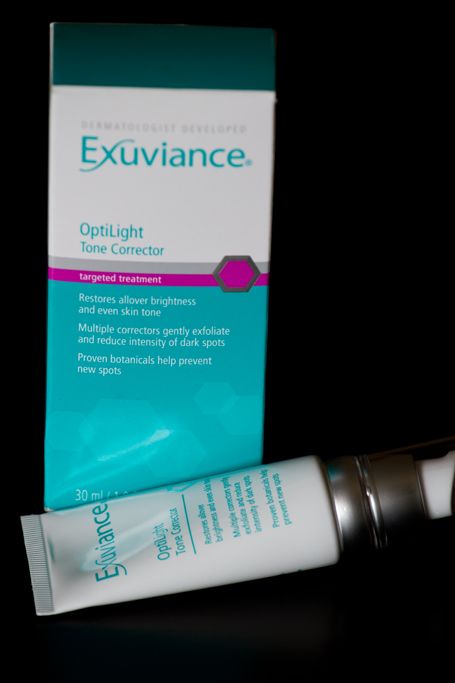 I have been a loyal user and ardent fan of
NeoStrata Bionic Eye Cream. So when these people asked me to review their product, Exuviance OptiLight Tone Corrector, I was more than happy.
My Skin
: Dry, which is prone to hyper pigmentation. I have some old shadow like marks around my chin area and along the line where one applies bronzer. I have no acne scar or any other skin condition. I do not have melasma.


Duration
: 5 weeks plus


Usage:
PM usage only. Two pumps worth of lotion is enough to cover the whole face, concentrating more on the hyper pigmented part.


Color:
Pale Yellow


Texture:
Semi thick, like a lotion


Fragrance:
Citrusy, not Over powering


Feel on Skin:
It spreads easily. Moisturizes well and does not leaves the skin greasy. The pores are not clogged and the skin feels soft and well moisturized.

There is no tingling or burning sensation. I was worried that it may peel my skin bad and break me out but thankfully it didn't react.

I used this at night only because it has retinol and I cannot stay indoors all the time. This does not has SPF.


Effect on skin:
I did see results with initial first two week of use.

It was not dramatic, over night disappearance of hyper pigmented patches, but definitely, some improvement in the darkness and over all skin tone improvement. The skin looked visibly 'clear' and 'bright'.

Package:
Good Packaging. It has a pump, which works well. The pump dispenses well and never clogged till the end. Also the squeeze tube can be cut open to use up the content that is stuck on the walls. Believe me, there is a lot of product and (I am cheap)


Verdict: The product is good. I did see quick results in the initial 2 weeks, but later the effect was slowed down. The sun effects of summer on skin and over all dullness was taken care of. I think that if I use this along with Exuviance line of serums, it would show more positive results.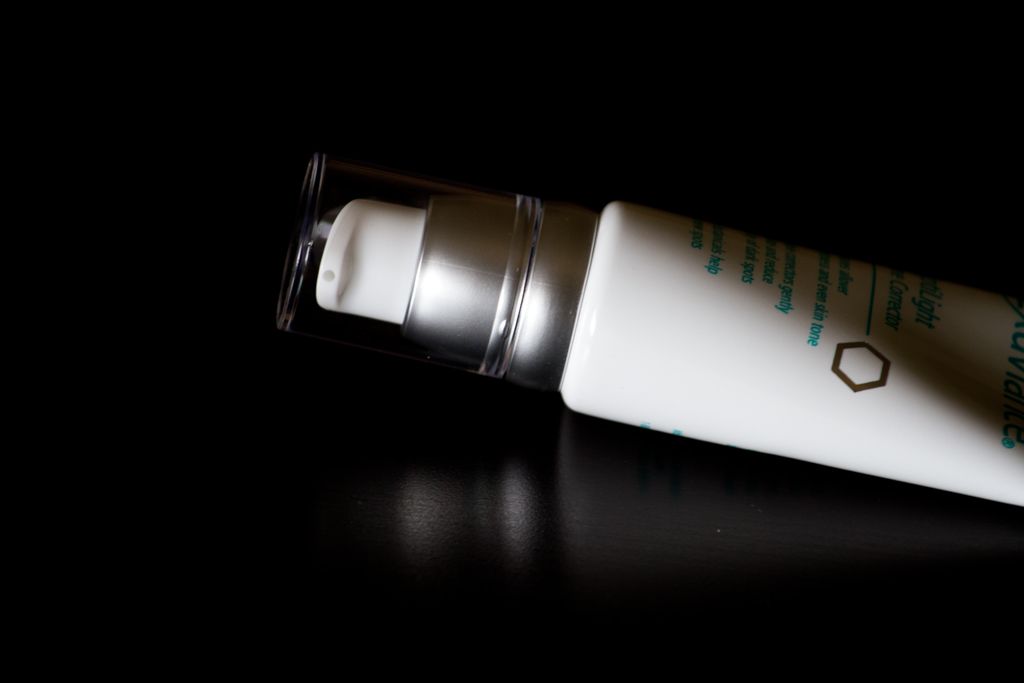 Disclaimer
:
This is a review based on my personal experience with the product. It may or may not work for you. It was sent to me for consideration by Exuviance. I did not pay for it. The links provided are for easy reference and are not affiliate links.
www.neostrata.com