I had always wanted to try this brand, especially because of the rave reviews I had read about the products. Had picked a few products in January and after using them for a generous amount of time, I am in position to review it and give my two cents.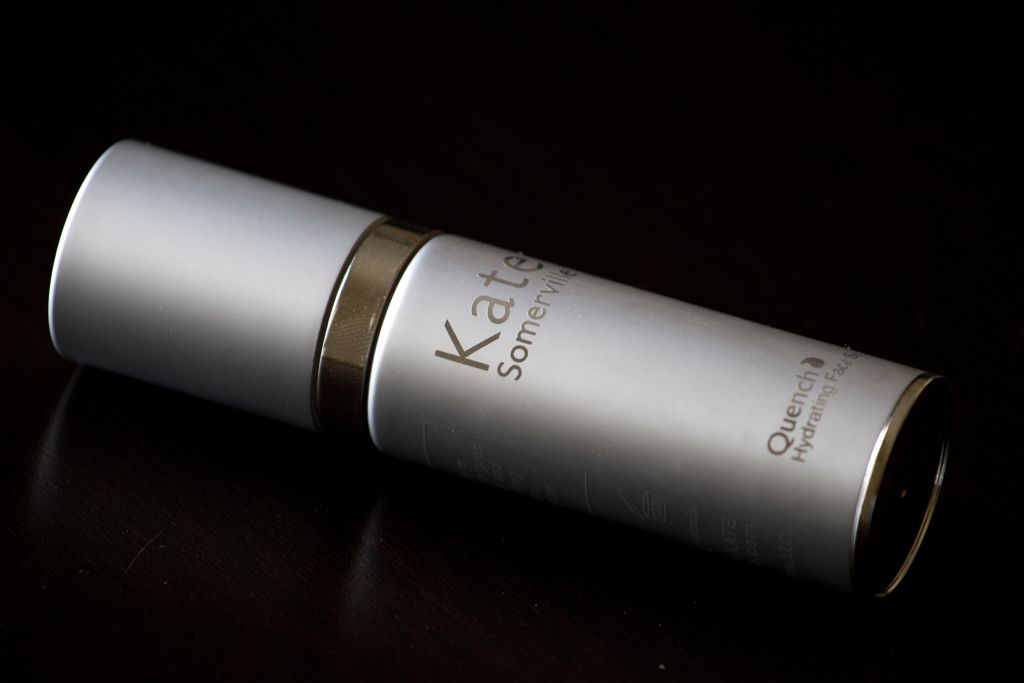 Kate Somerville Quench Hydrating Face Serum
A moisture-locking treatment that delivers a luminous glow.
Kate Somerville Quench Hydrating Face Serum is a red-carpet favorite and an essential step towards Kate's signature radiance. Ideal for normal-to-dry skin types, this wondrously effective treatment moisturizes skin and protects against photoaging, regenerating tissue to promote firmness and elasticity. Skin is left looking youthful, healthy, and fresh.
This advanced formula harnesses the power of HSC complex to help cells retain moisture, delivering spa-quality results.
To begin with... I hate this product. It did nothing for me. I mean when we think Serum, we think something that would actually protect, nourish and make the quality of skin actually better. This however is just a fancy Primer!
WE = ME
It was a huge mistake that I didn't read the ingredients. The SA talked me into buying this and I must say the name "Quench" sounded so good for thirsty, dry skin. The Product is loaded (over loaded) with Silicones!
Consistency: Thick Liquid
Texture

:

Slippery (just like silicone based hair products)
Scent/Fragrance

: None

Duration

:

AM only on clean face for few days (didn't work for me)
How I used it

: Pea size amount (literally) for the whole face.
Feel on skin

: Just like a slippery primer. The product has too much silicone and hence it has that slippery texture. On skin, it glides smoothly and appears greasy for few minutes, though later it sets itself.
Effect on skin: None. It claims it hydrates, but in reality it was not moisturizing or hydrating. It was heavy, greasy and just felt like its 'sitting' on the skin. Didn't actually sink in the skin nor was absorbed by the skin.
Initially when I started using, I used a little more than pea size (Garbanzo bean size) and it made my skin very greasy. Later I reduced the amount. This helped in reducing the greasiness, though the skin still felt clogged and heavy.
It is an OK product if used as a face primer instead of Face serum.

I am lucky it didn't break me out, but I can see this one heavily clogging the pores and won't be surprised if it gave bad acne to anyone with acne prone skin.
A huge disappointment for the

price and the Claims. I would suggest trying out some samples before actually buying a full size bottle.
Disclaimer: This skincare product is not sponsered in any way. These are my personal experience with the product. This may or may not work for you.