What?? I know its a decade old news... but I managed to find some good stuff without paying the insane prices on Evil Bay. In fact, I managed to get them on sale! (Proud smile smiley inserted)
When I saw the promos of this collection past year, I was not too excited. Too much of zig zag pattern and loud colors just made it look too over the top. Also I am not one of those creative people who can just spot an outfit piece and then create wonders.
We all know the frenzy it created.... like super crazy frenzy!!! Needless to say, I didn't get to see ANYTHING at my local Target. I had never anticipated anything like this for a Target collection, so I didn't even bother to order anything online.
The only things that I was keen on were Candles, A huge Glass Bowl (as I had recently moved, home decor was my priority). Maybe some sweater or dress. Not sure.
The more and more I saw the hauls, the more and more I wished I I had seen something...
Fast Forward to November- December, I spotted this beautiful Soy Candle in Pair at my local Target in the Clearance section. At 12.99 a piece, I picked both of them and I must say I LOVE them. They look Beautiful and the Quality is amazing!!! They Smell sooo Good!!!!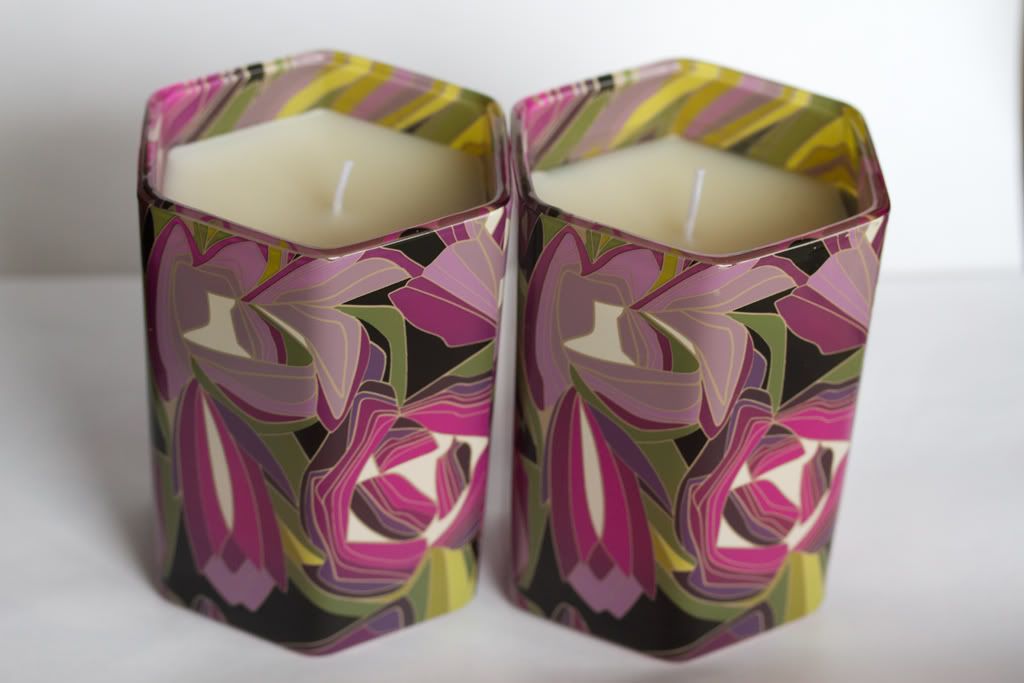 Also at the clearance was this Note Book, which I don't even know why I picked. It was for $2 and I was like "OMG, Missoni for $2.."...lol!!!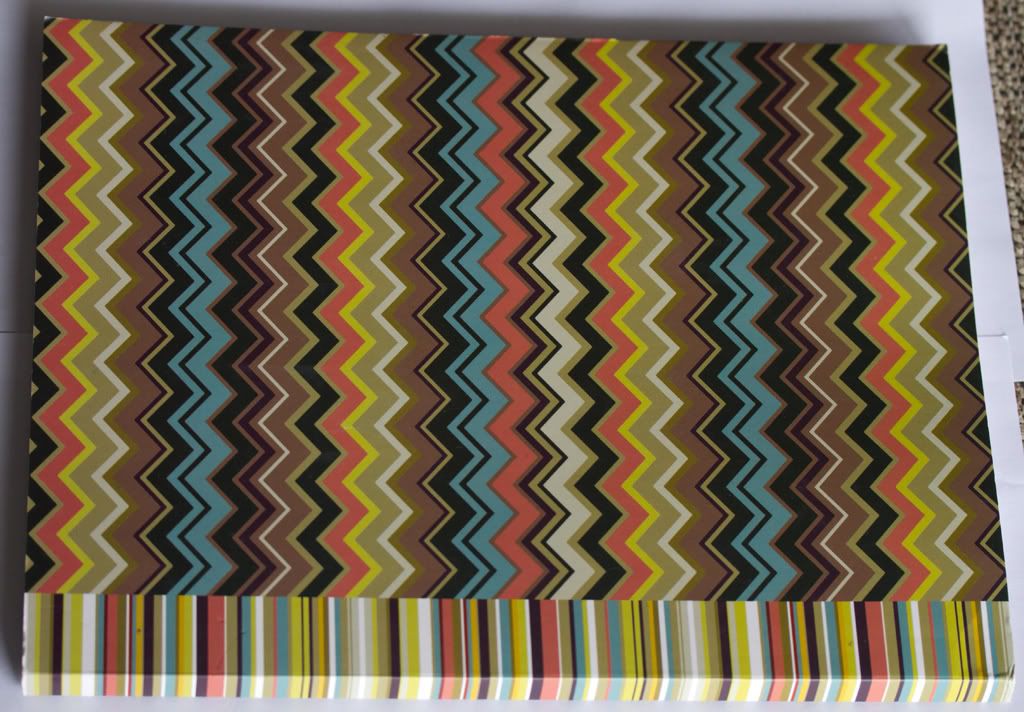 Recently Target Website re-stocked some of their stuff and luckily I could manage to get this Beautiful Open Cardigan. Its Freakin Gorgeous!! Looks so good with Leggings! The quality is amazing. The fabric is soft, has the cardigan weight and not at all Flimsy. Its thick and for the price I paid, around 10% less than the original price of $49.99, it is Awesome! I myself cannot believe its a Target Product! Not that Target is any bad...but with huge collections, things might be bit crapy sometimes...
Next I picked this I-phone case from the same collection online and I tell you its a crapy piece of junk! Made of light weight, cheap plastic with a poor print at the back....Not at all worth even at the sale price of $20. This one is going back!!!
I am super impressed with the Cardigan. It is that one product, which I think is worth buying from that Evil Bay, paying a little more than the original price. The Candle is cute and unique...but not all the prints/patterns released. The zig-zag ones are common kinds. I liked the Blue one and the Pink one (shown above). I would buy the blue floral one, if I get it at a decent price.
The Newest designer Collaboration Target is going to have is the Jason Wu. I saw the promos and the Look Book. Not very impressed. Except a shirt and few purses and bags, nothing as of now has caught my eye. It releases February 5th 2012. (or may be 6th...I have to re check)

Anything you guys are planning to buy from the new Collaboration?? Is it YAY or NAY???

P.S: The whole point of sharing this post? Try to get that Cardigan if you can. Bonanza, Ebay, Craigslist....Anywhere. It is a good piece.