YSL Rouge Volupte - #12 Forbidden Burgundy
An extremely smooth and creamy lipstick with a formula that transforms into a fluid veil of radiant color when it touches the lips.




One of these Yves Saint Laurent ROUGE VOLUPTÉ Silky Sensual Radiant Lipstick SPF 15 is sure to be your new signature color: they're sensual, radiant, and strong. With shades that drench the lips with densely pigmented color and a unique color-shine complex, lips are visibly smoothed, plumped, and radiant with luminous satin color.




It's made with a long-lasting and highly comfortable formula that contains SPF 15.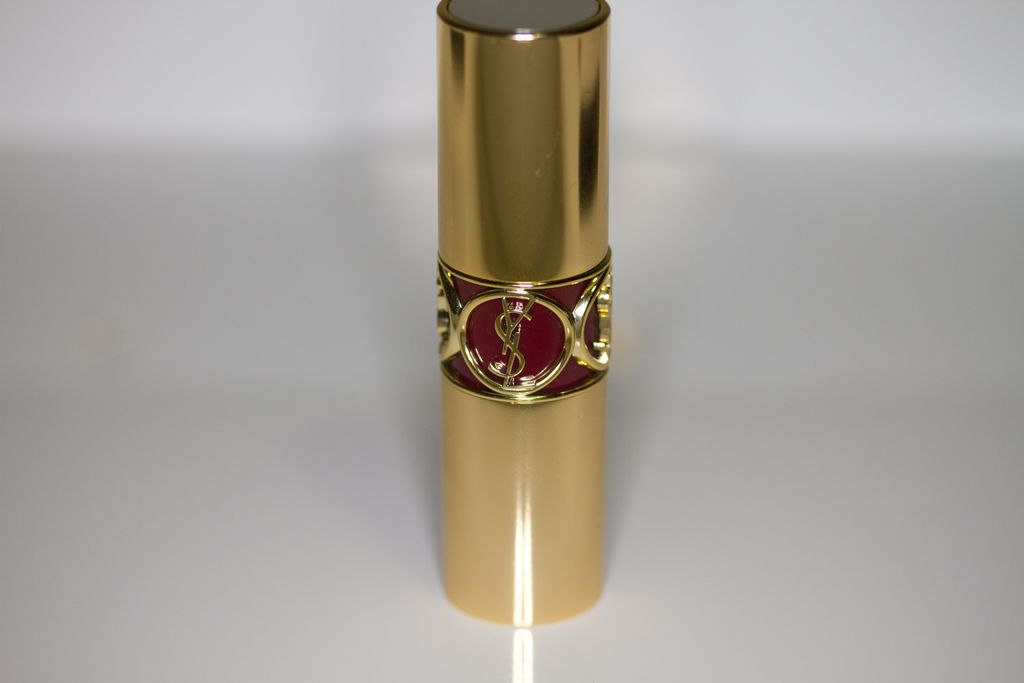 My very first lipstick from this brand. At whopping $34 a piece, it took me some convincing to buy one. I tried my best to choose a color that would not be the regular mauvey, rosey pink that I am used to. At this price point I wanted something totally different.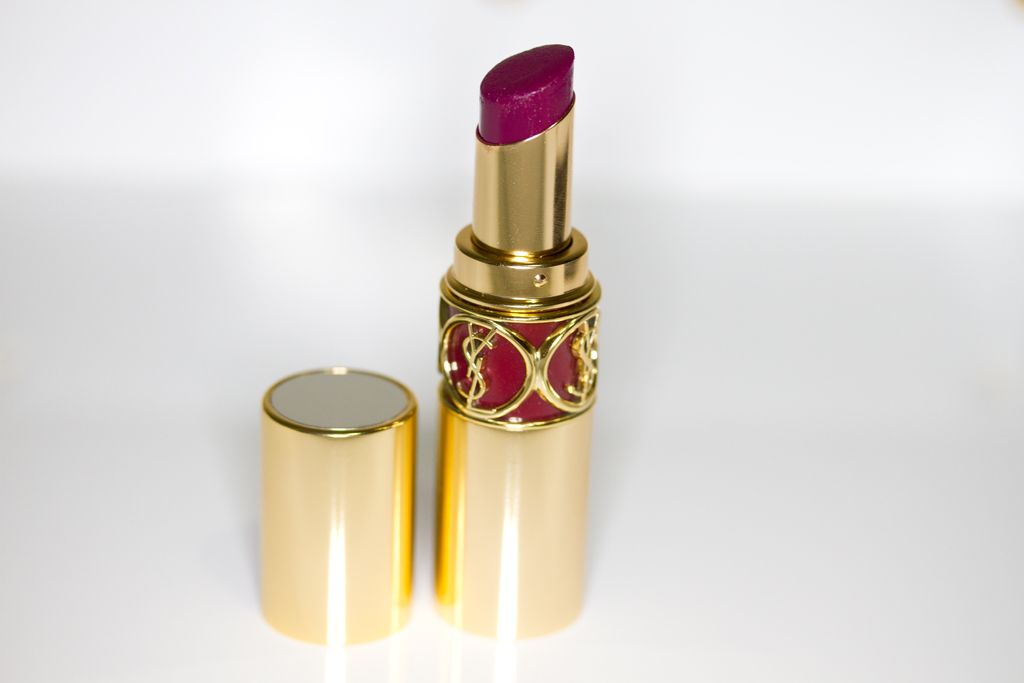 YSL Rouge Volupte - #12 Forbidden Burgundy
Picked this color in #12 Forbidden Brugundy. I am not a very dark lip person. Dark colors look beautiful on skin tones like me, but if not carried with confidence, it can end up looking awkward and bad.
Color:
This color is an stunning Burgundy Red more like Plum mixed with Burgundy. Love the color!! It is a very Opaque color.
Scent:
Faintly scented. I could not pinpoint what the scent was, but it was not OTT or unpleasant or bothering at all.
Texture:
The texture is super soft, super creamy. Creamy to the point of smooshing inside the tube and melting in car heat. It is pretty glossy and very moisturizing.
Application:
On single swipe gives intense color, pretty much like in the tube. It glides beautifully and stay put for decent hours. It fades nicely leaving a good stain.
Swatch of YSL Rouge Volupte - #12 Forbidden Burgundy
Packaging:
Top notch and most beautiful. It is a Gold Metal casing with a band of color that matches the inside of lipstick and then the Gold YSL logo. The cap also has a mirror. It is sheer luxury!!
I like the color and no matter how great the packaging is, I still don't think I will be buying multiple of these at this price point. It is good to own shades that are very unique in colors or just for the sake of experiencing high end luxury. I would suggest using a lip pencil from similar color family to avoid bleeding of a color as dark as this one.
Apart from price, I don't have any complains.
Do you own of these lipsticks? Which is your favorite color from the whole range of color selection?