Chanel Nail Color: Particuliere, Paradoxal, Malice
The LOGO!
Thes are my very first Chanel Nail Colors. I knew that had amazing texture and colors, but somehow I just couldn't justify paying $25-$26 for a single color, not to mention the additional high Chicago taxes.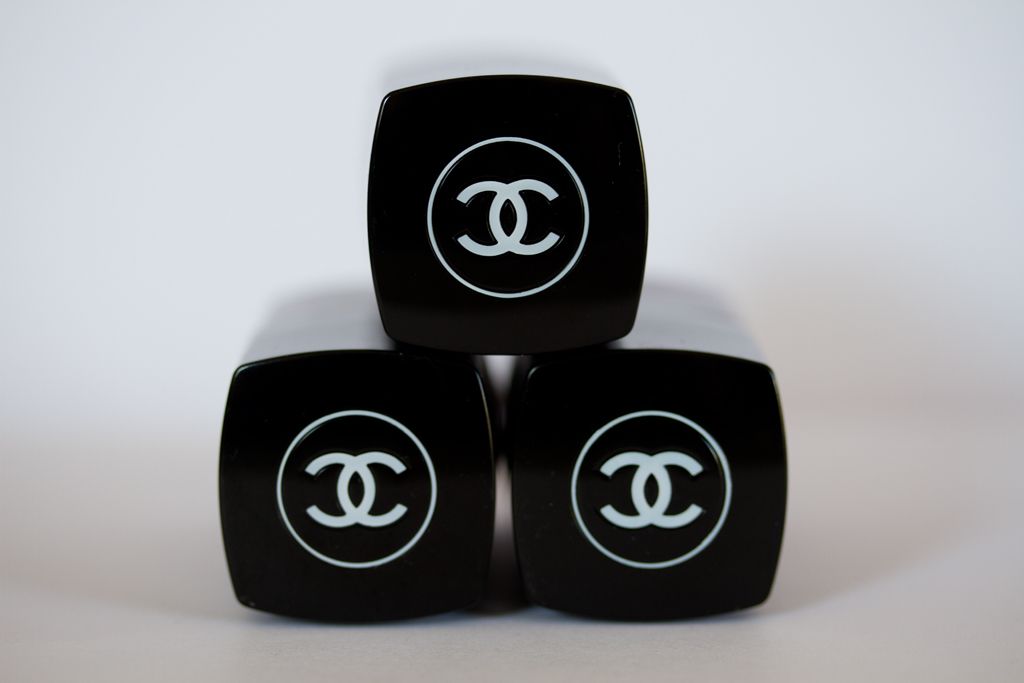 Finally I bit the bullet and went ahead to pick a few. Colors I chose were obviously the very famous and most talked ones.
Chanel Nail Color Paradoxal
This is one color that I really loved when it came first last fall. I have no idea if it is a limited edition color or a permanent one. Usually all Chanel counters in department store has this.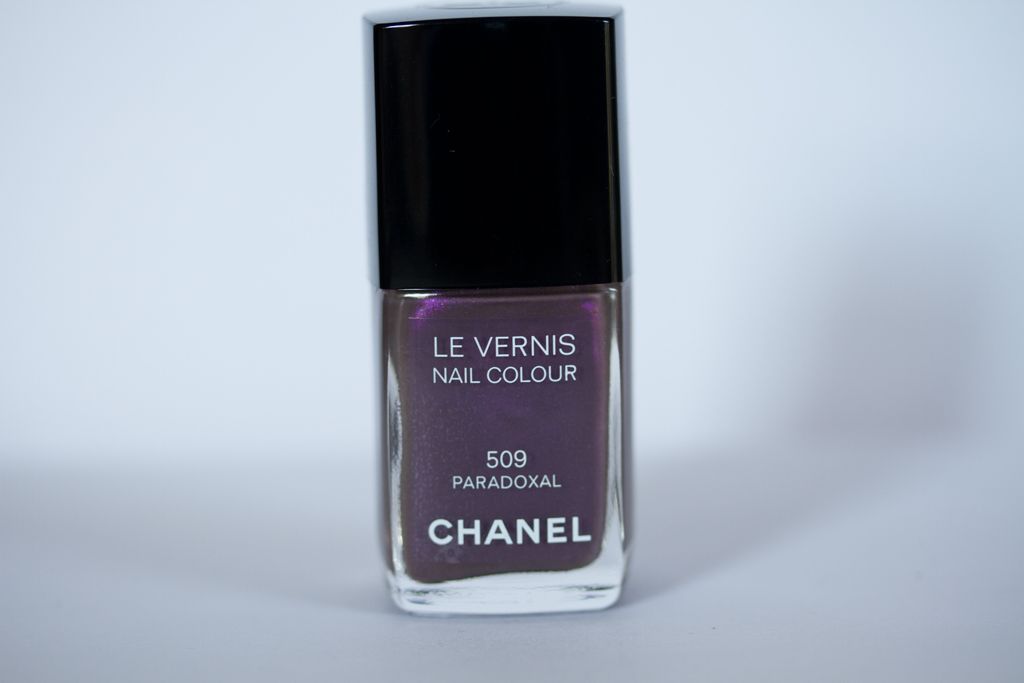 This is one color, I must admit is very unique and looks absolutely stunning on my nails and compliments my skintone. I posted an instagram picture
(link
) and it just was so beautiful!
I have heard that there are dupes out there, especially from Revlon, but I have no idea where to find that one. This is one purchase I am happy about and would definately re-purchase again.
Sephora by O.P.I Call your Mother, Chanel Paradoxal, O.P.I Parlez-vous OPI ?
Beautiful purples, but none of them similar at all!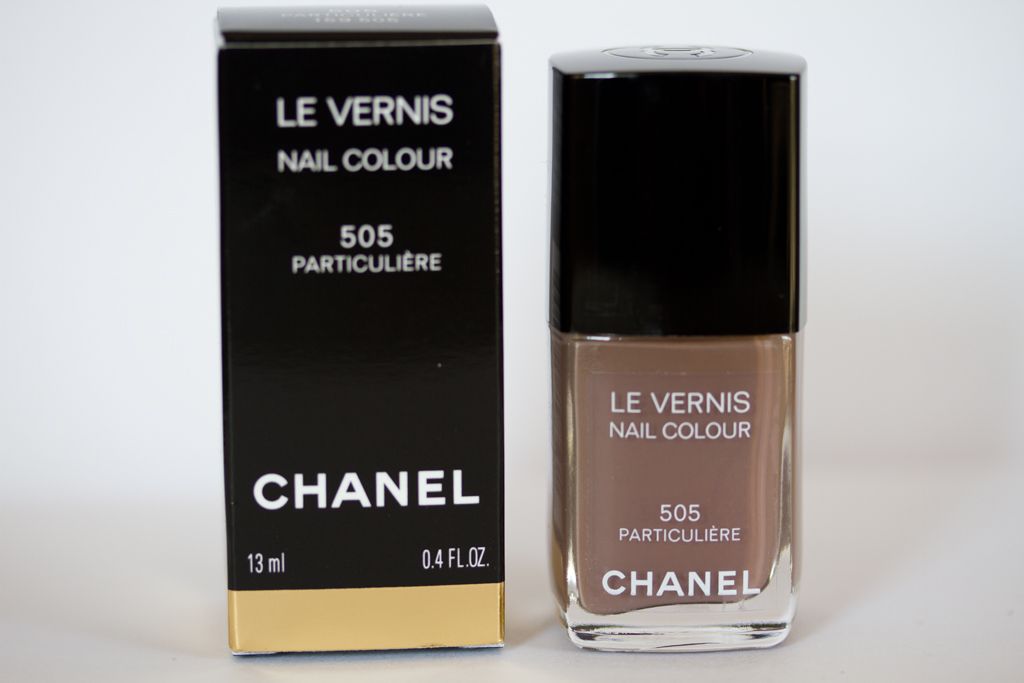 Chanel Nail Color: Particuliere
Another very famous color and everybody and anybody I knew who loved high end makeup had this. I personally like the color, but I am not very crazy about it.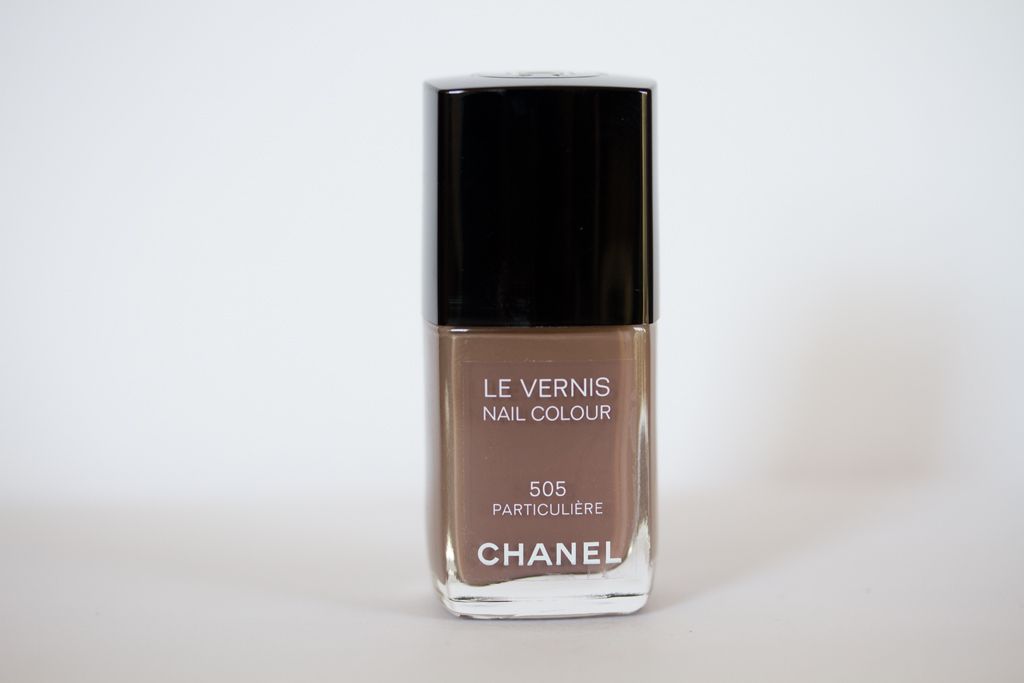 The texture and consistency is amazing and usually two coats are more to get a good coverage.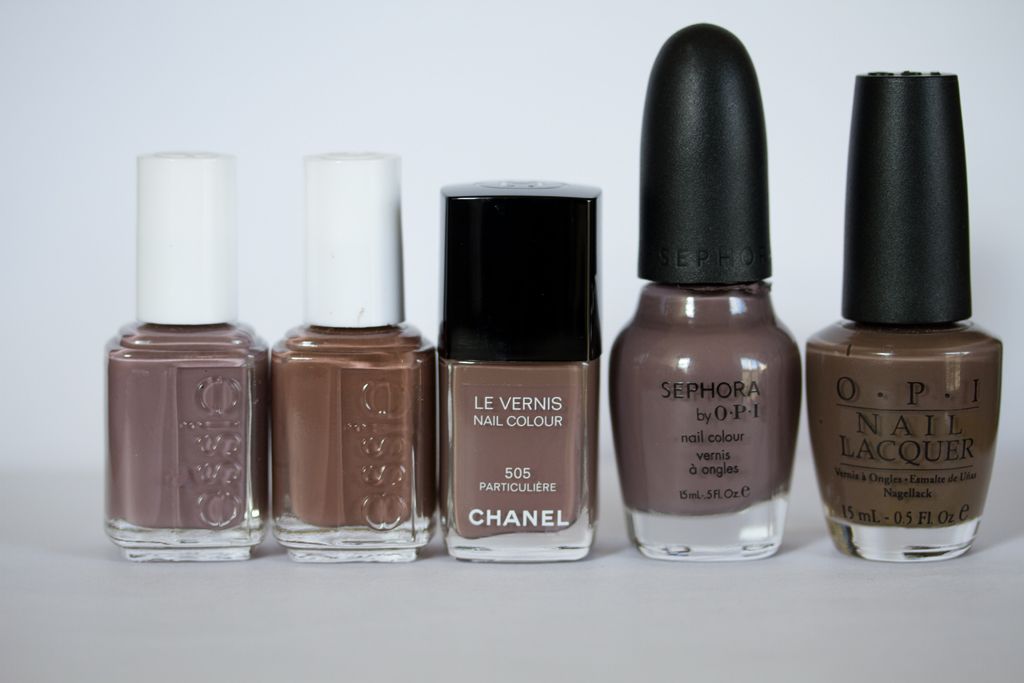 I find the other colors that I have though are not exact dupes, are good dirty taupes. There are many others in market that would do the same job. I would suggest saving money for more unique Chanel colors.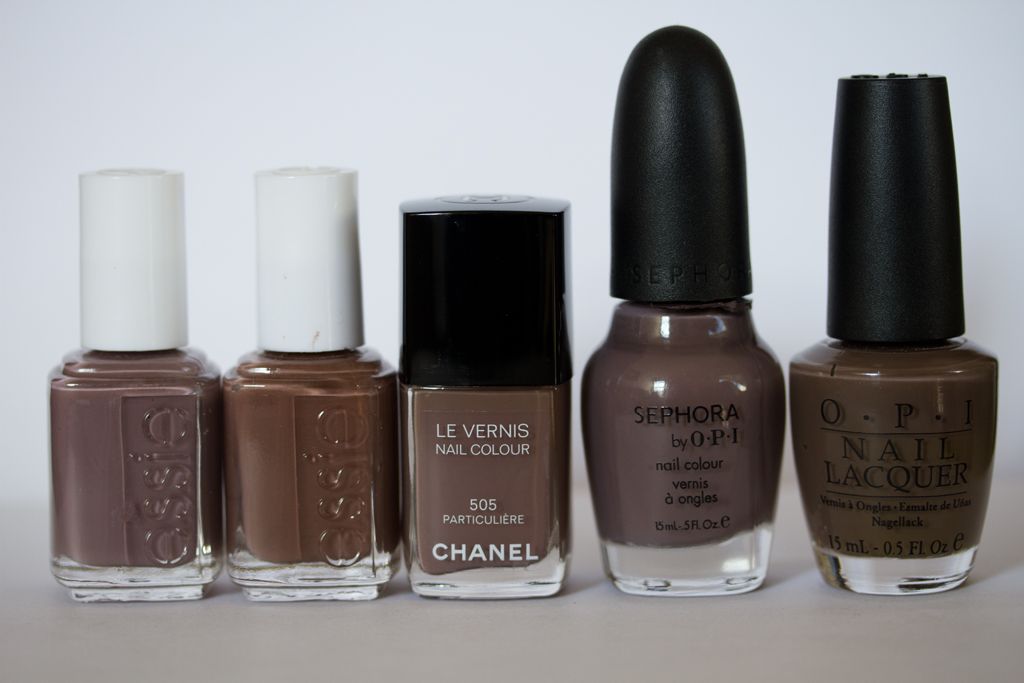 Essie Merino Cool, Essie Mink Muffs, Chanel Particuliere, Sephora by O.P.I Metro Chic, O.P.I You Don't Know Jacques!!
Chanel Nail Color Malice
This is by far the best Burgundy Red color I own and I am glad I have this. This applies like a dream and in just two coats it gives a lovely color payoff.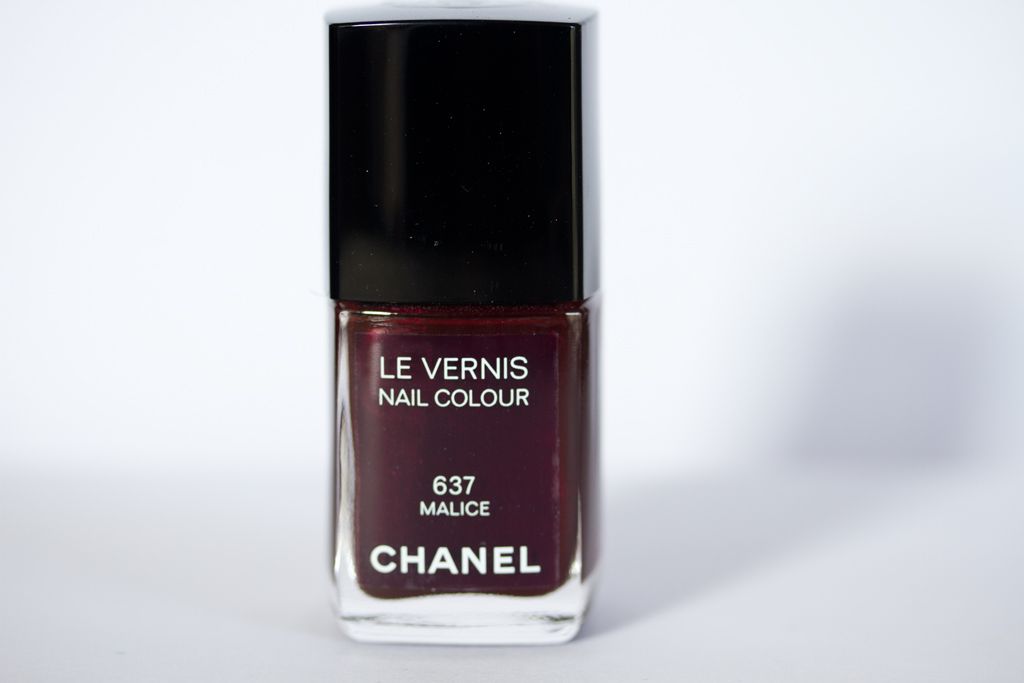 I have seen a fantastic color comparisons of Chanel Colors along with others on many blogs, but 'The Beauty Look Book' probably has an amazing selection. She has a color wheel, where she has applied similar colors and it is an absolute pleasure to watch those swatches. (
link
)
Malice is not Flat Matte nor it is too shimmery. It is just a beautiful blend of both if it makes any sense.
OPI I'm Really Not A Waitress, Deborah Lippmann Ruby Red Slippers, O.P.I Lincoln
Park after Dark
I personally am not a nail polish collector, so I don't have very many dupes to share. I post swatches on Instagram, because I find that convinient. I do urge you to check out the link above for Malice dupes and swatches
.
Currently I am enjoying these lovely dark, Fall/ winter colors and I will try to restrict buying anymore Chanel Polishes anytime soon. Would definately pick unique colors in near future. I do love their quality and Packaging (who doesn't), but Price is a major issue.
Hope you enjoyed the pics!!