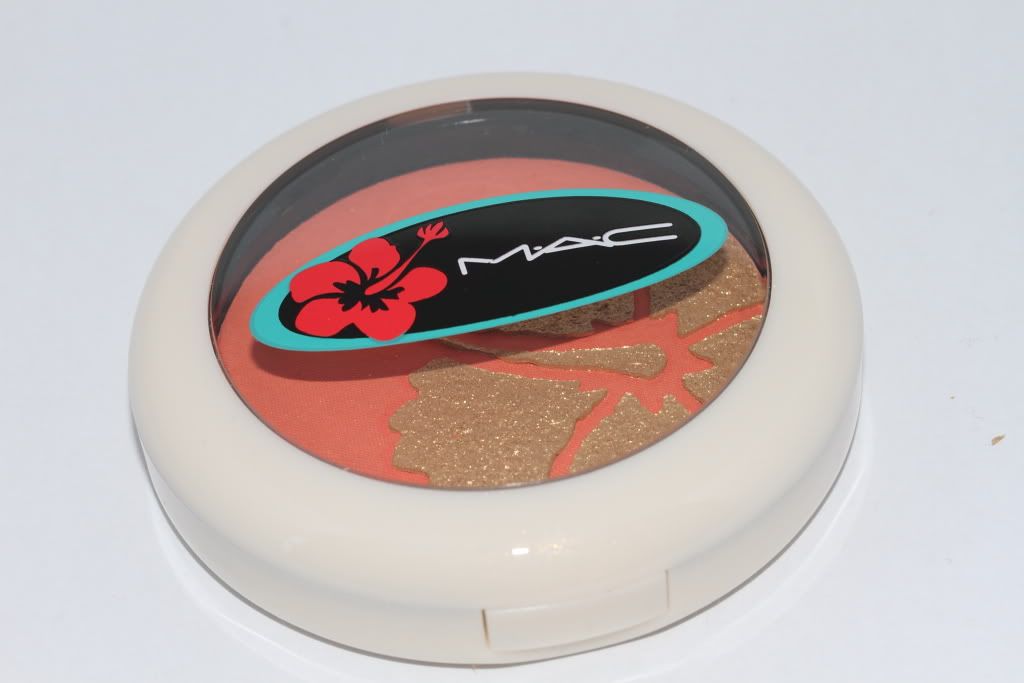 I simply picked this particular product because it was sold out everywhere and I thought I will miss on something cool and repent later.
I have not been buying much make up. I am not even following all collections. I do read some of my favorite blogs though. It may sound weird, but I didn't even knew the name of this product when I purchased. I just went in MAC to see the collections and the display, which holded this product was SOLD OUT everywhere. It made me curious to know what it was!!
My Paradise is pretty much a collector item. The beautiful pattern is to die for. The color itself is very summery.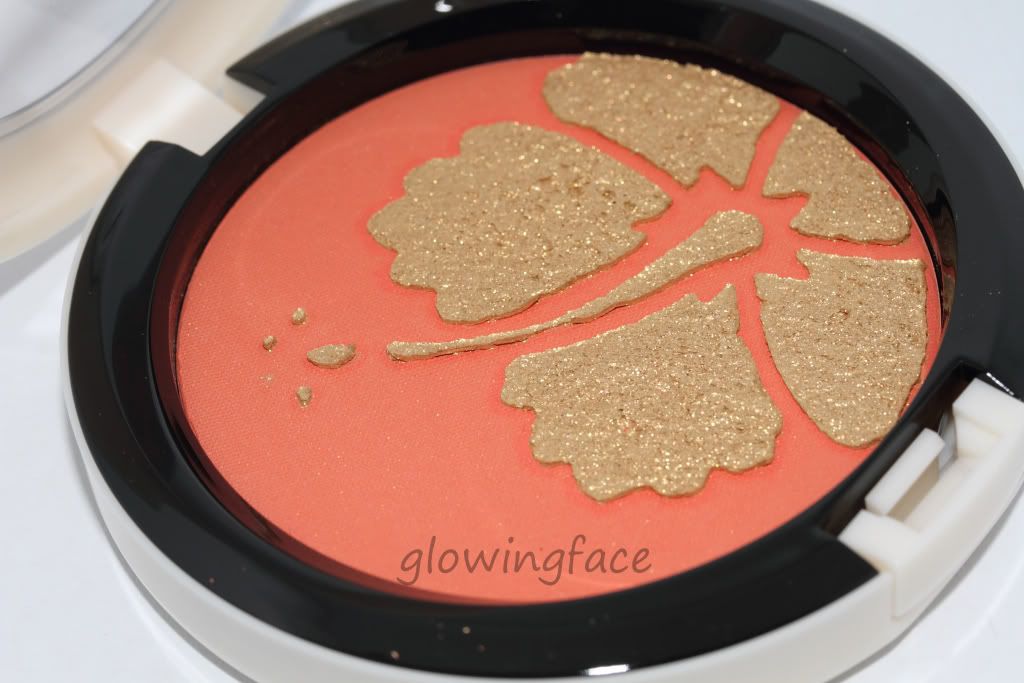 I swatched it at store and it is very pigmented. It stays put I believe because it was there on the back of my hand like a 'stain' till late evening.
The Golden flower is a over spray and it is very chunky and glittery.
I didn't use the one I have. I don't intend to. My experience with highly pigmented product is that it requires a lot of blending and patience. I just don't get much use out of them. No point ruining a product (a beautiful looking one) if I am not going to use it.
A stippling brush is a MUST if you want to apply this. It is really pigmented and if not worn properly might give an illusion of sun burnt cheek. The color would work beautifully on Medium to Darker skin tone. Not that lighter skin tones cannot rock it, but it would be AMAZING for medium to dark skin tone lovelies.
I find it to be similar to Cargo Rome Blush. It is not similar to NARS Taj Mahal, which is very Orange.
Enjoy swatches and comparisons on The Beauty Look Book website.