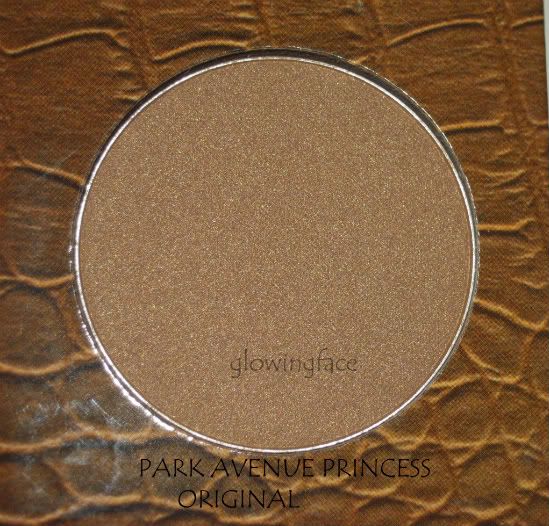 TARTE Park Avenue Princess (Original)
Tarte Mineral Powder Bronzer is an oil-, talc- and fragrance-free bronzer that
fuses earthly minerals with naturally derived ingredients for a finish that's
pure perfection.

What it is formulated WITHOUT:
- Parabens
- Sulfates
- Synthetic Fragrances
- Petro-Chemicals
- Phthalates

The Notes:
This bronzer contains Skinvigorating™ ingredients like vitamins A and E, which act as antioxidants to fight free radical damage and mineral pigments that are known for their soothing and softening properties. Dermatologist-tested.

This is a Mineral bronzer and I have it in Travel size, because I wanted to try it out first.
The color is a lovely Golden Bronze kinds. It has Obvious Yellow Undertones, without being too Orange or Brown.
This one does not makes me look Muddy at all. It didn't break me out, didn't clog my pores or made me itchy.
The texture is Buttery smooth and the product is so very finely milled. It has some sheen to it, which is not sparkly or glittery. The formula blends in Beautifully, without leaving too much shimmer on face. I find it smoother than the Matte Formula (Review).
This can look a bit Metallic, if not blended properly OR if applied using a dense brush. Right Brush and Right Application is the key to get a beautiful color from this product. This can be a Drawback and I personally would think twice before dusting this all over my face during the Day time.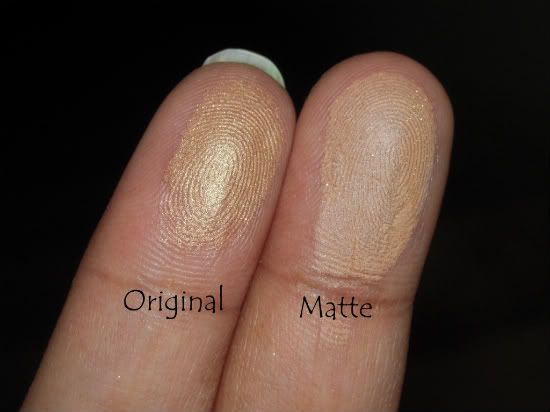 It works perfectly for my skintone and I like to use it at evenings or nights. It just gives a more polished look.
My Travel size Bronzer came with a tiny, retractable brush too. Its a dense brush and I don't see myself applying Bronzer with it. I would like to use the brush to precisely contour the cheek bones, with the Original Park Avenue Princess. Its not the Crapiest brush ever made, but it still is pretty useless. I have yet to try it with some cream product. (Why am I wasting all my time talking about a crapy Brush??)
This works for me. It has needed Yellow undertones and Golden Bronzy touch. As always, Bronzers are subjective. There is nothing like, "loving a Bronzer shade". Its more like "working best for a skintone".
Some people may find their Holy Grail Bronzer from E.L.F and NYX and others may love their Guerlain or Chanel. Its just finding the RIGHT SHADE!!