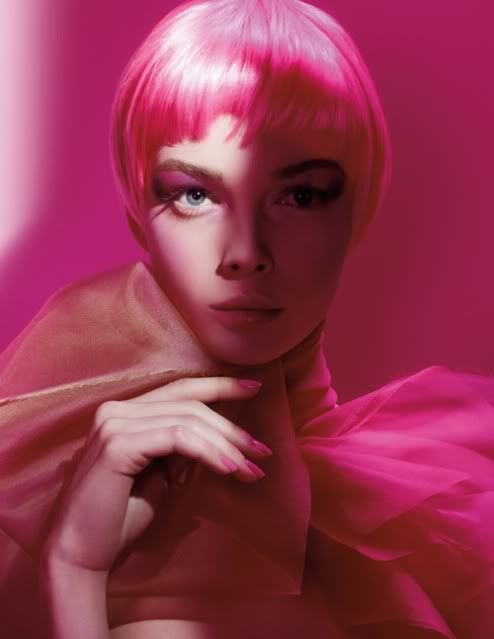 Spring Colour 1 Forecast
Lipstick
Bubble Gum Light lavender pink (Glaze)
Laugh-a-lot Mauve pink (Lustre)
Phlox Sheer light pink (Glaze)
Pink Burst Clean bright pink with pearl (Frost)
Lipglass
Cultureclash Frosty clear baby pink with multi-dimensional pearl (Frost)
Hush, Hush Rose Mid-tone blue with pearl (Frost)
Eyeshadow
Da Bling Pink with gold pearl (Veluxe Pearl)
LaLa Mid-tone pink (Frost)
Rosy Outlook Frosted baby pink (Satin)
Very Violet Dark violet (Frost)
Crushed Metal Pigment: Stacked 1
Pale pink, light lilac, mid-tone rose, dark purple
Plushlash
Plushblack Black
Blush Ombre
Azalea Blossom Light cool pink
Nail Lacquer
Galore Pink Creamy mid-tone blue pink (Cream)
Creations: Pinkaura
Lingeringly floral, slightly foxy. Starts off green then bursts into a flowery bouquet of freesia, black violet and magnolia petals. Sashays into a rich warm amber and balmy vetiver.
Spring Colour 2 Forecast
Lipstick
Colour Me Coral Frosted light coral (Frost)
Fresh Salmon Sheer bright pink-orange (Lustre)
Rose Maiden Frosted bright berry (Frost)
Victorian Frosted light golden pink (Frost)
Lipglass
Cha Cha Mid-tone pink with gold pearl (Frost)
Ember Glow Creamy light apricot (Cream)
Kumquat Frosty tangerine (Frost)
Eyeshadow
Hot Hot Hot Mid-tone coral (Satin)
Nanogold Sheer yellow beige with pink pearl (Lustre)
Perky Light salmon pink (Satin)
Straw Harvest Frosty light yellow-orange (Veluxe Pearl)
Crushed Metal Pigment
: Stacked 2!
Pale gilded beige, yellow gold, green gold, copper gold
Plushlash
Plushblack Black
Blush Ombre
Ripe Peach Light coral
Nail Lacquer
Malibu Peach Bright creamy tangerine (Cream)
Creations: MV2
Cool, calm, and classic. Vanilla teased with lemon, melted with lavender creme, and then given a warming shot of vanilla bourbon mixed with vanilla mousse and heliotrope. (Permanent)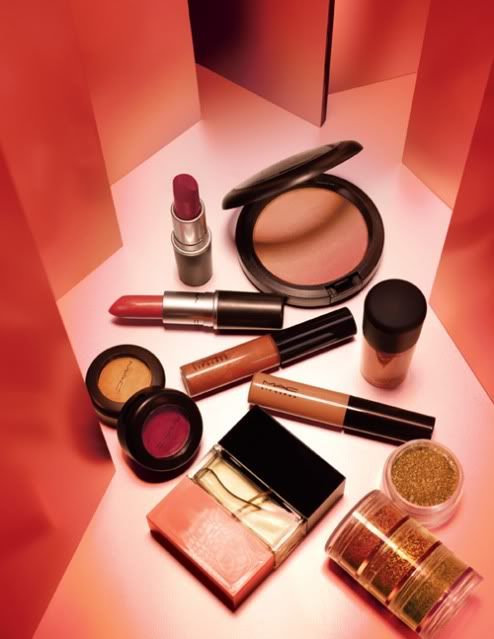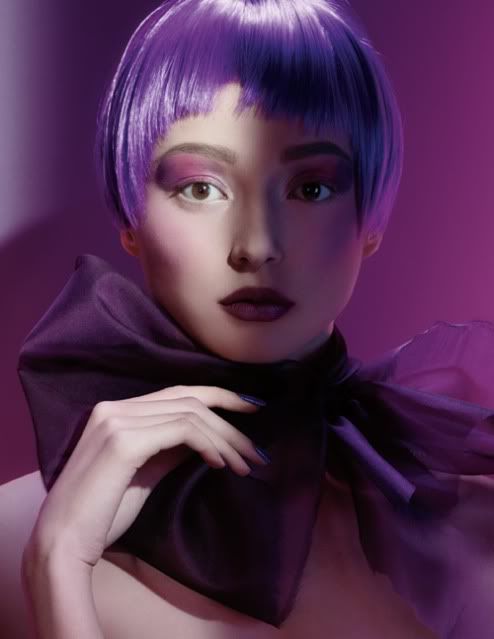 Spring Colour 3 Forecast
Lipstick
Hang-up Deep berry (Cremesheen)
Radicchio Sheer mid-tone blue-mauve (Lustre)
Lipglass
Lavender Wind Lavender with pearl (Frost)
Purple Rage Dark berry with pearl (Frost)
Eyeshadow Quad — Colour 3
Black Tulip Frosted dark grape (Frost)
Bruised Plum Frosted mid-tone dirty mauve (Veluxe Pearl)
Jungle Moon Blackened deep eggplant (Matte)
Mink Pink Neutral soft pink (Veluxe)
Blush Ombre
Vintage Grape Mid-tone violet pink
Nail Lacquer
Imperial Splendour Deep creamy violet (Cream)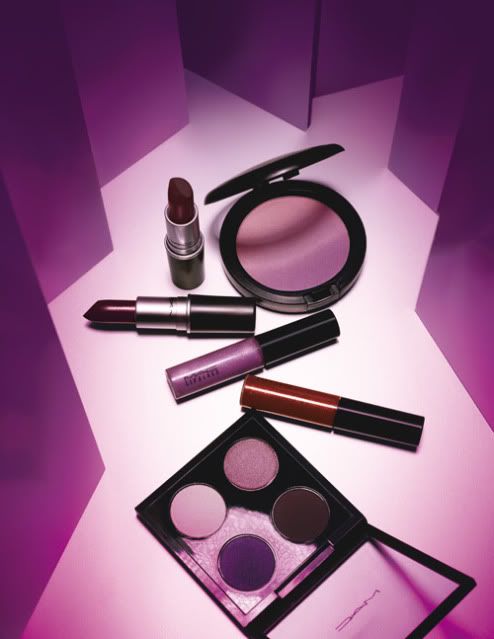 Spring Colour 4 Forecast
Lipstick
Beigeland Frosted light pink beige (Frost)
Bronzilla Frosted mid-tone yellow brown (Frost)
Lipglass
Almondine Pale gold with pearl (Frost)
Gold Dust Mid-tone copper with pearl (Frost)
Eyeshadow Quad — Colour 4
Aztec Brick Frosted true copper (Veluxe Pearl)
Creole Beauty Frosted dark golden brown (Frost)
Flip Bronze gold (Frost)
Manila Paper Pale frosted white gold (Veluxe Pearl)
Blush Ombre
Springshine Neutral suntan
Nail Lacquer
Abalone Shell Light creamy warm beige (Cream)
This is such a huge and lovely collection. Either ways MAC is known for their back to back release of collections. Sooo many products in just one month....OMG!!
Complete picture courtesy:
Lushious Beauty
Description:
Temptalia