I am in LOVE with this product. This is one mask I cannot stop raving about. It gave me instant, visible results and the results were Awesome!
PETER THOMAS ROTH
Camu Camu Power C x 30™ Vitamin C Brightening Sleeping Mask
An intensive nighttime treatment that not only brightens but moisturizes skin while you sleep.
Treat while you sleep - wake up with the appearance of brighter, more moisturized skin. This must-have Sleeping Mask contains camu camu berry, a potent superfruit that has 30 times the vitamin C of an orange and powerful absorption properties.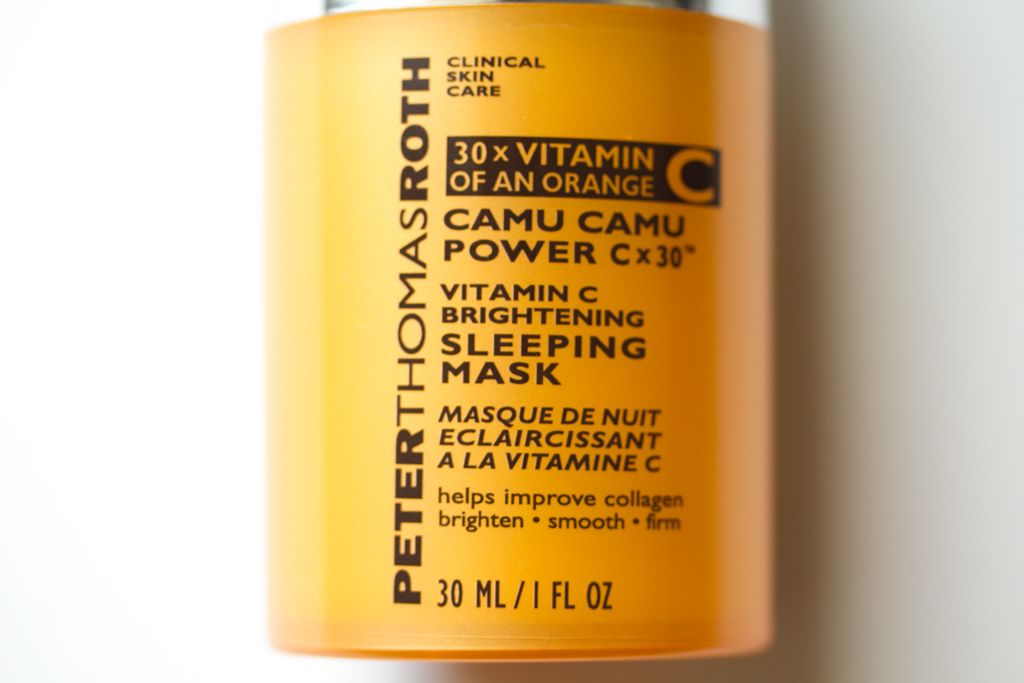 Color:
Pale Orange
Texture & Consistency:
Soft, Smooth, creamy, light weight and slightly thick lotion.
Scent:
Orange'y' smell. Not very fresh, but not as bitter as the serum. They all have same base notes and scents flow in harmony. I don't find it annoying.
Usage:
I used it at night after applying my Peter Roth Brightening Serum (review). Used this 5 days a week for the first week and then three to four times a week.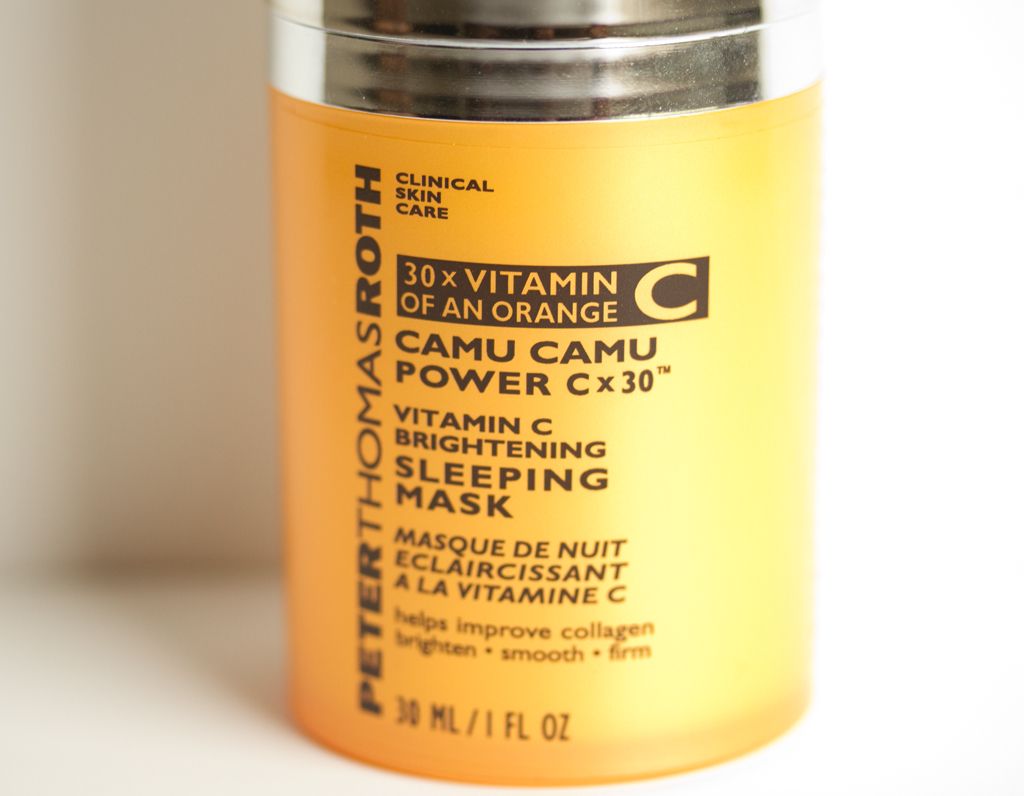 Application:
I applied a thin layer with my fingers over the serum. This is a light weight and not a dense cream, so it spread easily. Just one big pump of product was enough to cover the whole face and slightly below the chin and neck.
Feel on Skin:
On application, the mask did spread easily, but it was not absorbed by the skin nor did it sink in the skin. It just 'sat' on the skin forming a smooth film. It felt sticky and tacky initially and took about 15-20 minutes for the product to completely set and dry to a non transferable state. There was no stretchy or dry feeling on skin. No tingling, no itching, no reaction! So cool!
Effect on Skin:
This is the best part. I had the most bright, soft, luminous face the following day. After using it for the first 5 days, my skintone was very even. My face already has some darkness around the chin and mouth area and over exposure to sun worsens it. This product just lightened the over aggravated pigmentation and gave a decent brightened, even skintone. The texture of my skin was lovely and I wish I could share before and after pictures.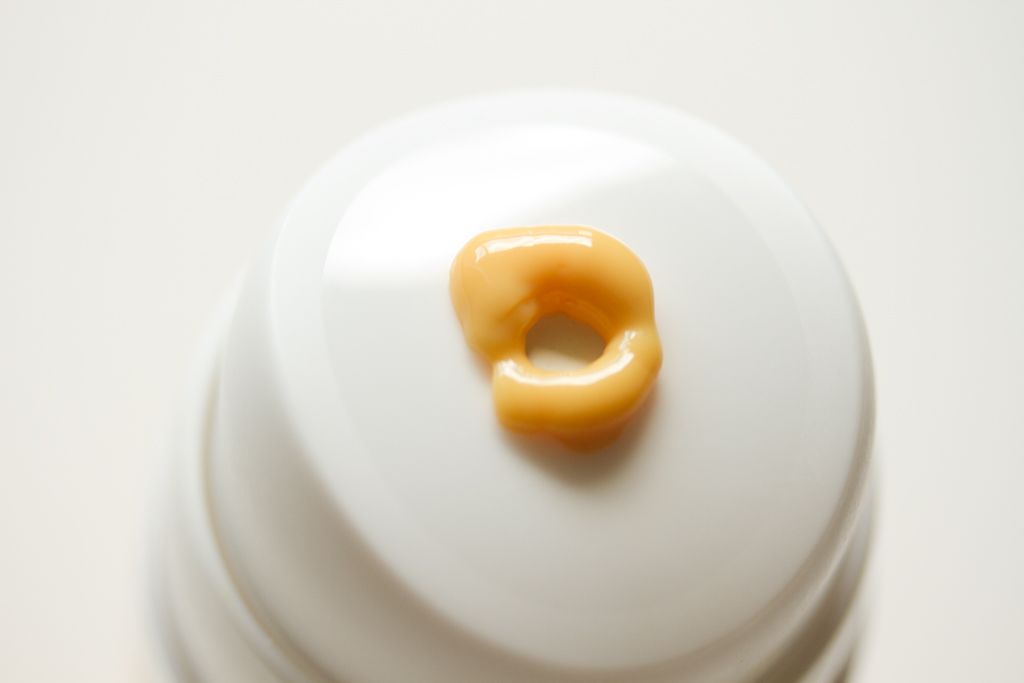 Packaging:
It has a very hygienic packaging. Comes in a orange, plastic container with a pump like mechanism but there is no actual pump! I don't know what exactly is this kind of packaging called. It dispenses enough product for one use, with one pump.
Verdict:
I am a fan of this mask. I use tons of products all the time and review them here on Dazzle 'n' Sparkle. It is very difficult to please me with a product and the more I use new products, pickier I get with them. This
PETER THOMAS ROTH Vitamin C Brightening Sleeping Mask
performs pretty well and fulfills most of the claims it makes. A winner in my book.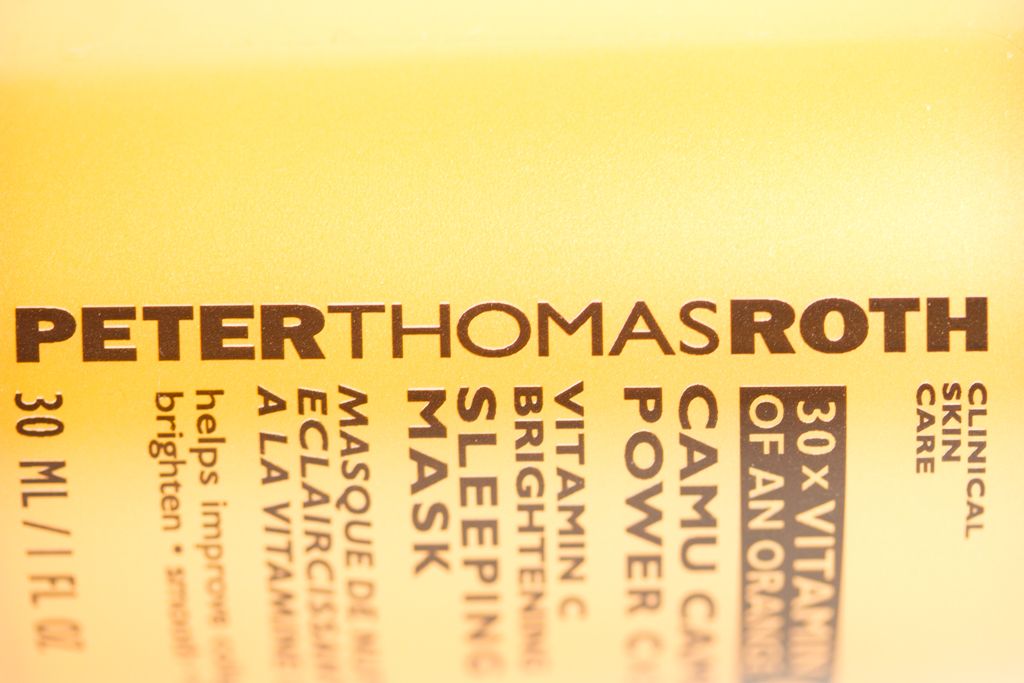 Have you tried
PETER THOMAS ROTH Vitamin C Brightening Sleeping Mask
or any other mask from this brand. Impressed with the performance of this one, I picked
PETER THOMAS ROTH Skinstant Mask Magic.
The value kit contains three masks. Each weighing 1.7 oz.
Cucumber Gel Mask
,
Rose Stem Cell Bio-Repair Gel Mask
,
Pumpkin Enzyme Mask

.
Very excited to try these.
Disclaimer: This post contains Affiliate Links