The multiple home decor catalogs that keep pouring in with lovely cheerful colors. Only if I had the luxury of re-decorating every single season. The candies on Williams-Sonoma catalog reminds me of buying 'pastel' color candies for Easter.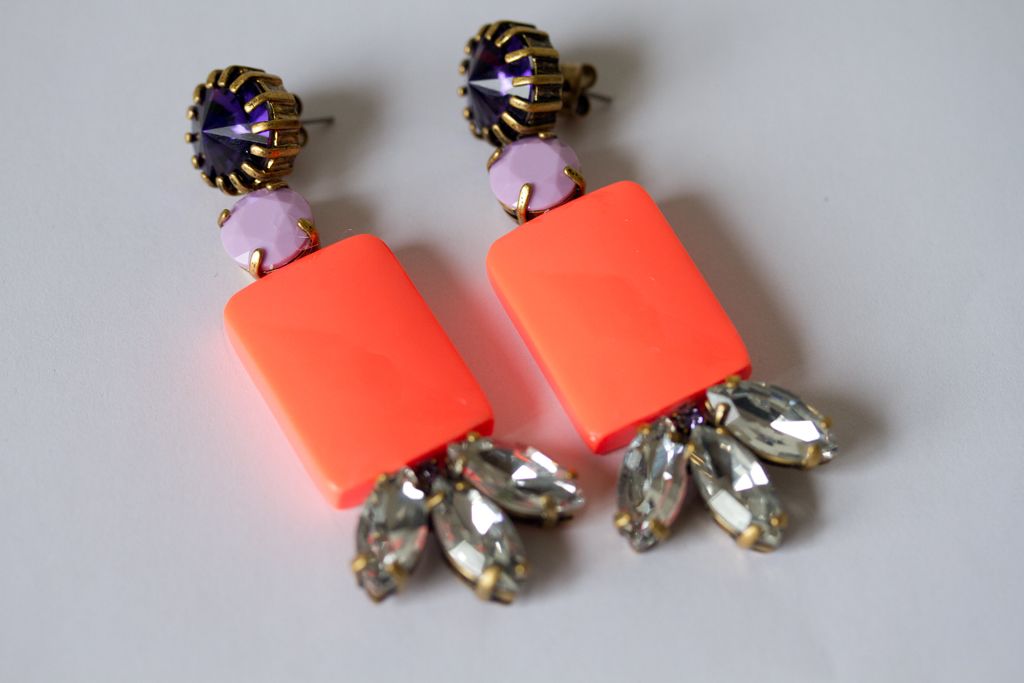 The immense joy of finding something that is beautiful and sold out everywhere. I had seen this stunning pair of J.Crew earrings in their catalog last month or so. None of my stores had it and so I was not sure about their actual size and didn't order online. Obviously it was SOLD OUT!
Luckily I found them 'just like that' in one of J.Crew jewelry drawers and they gave me at their lowest sale price!!!!! How AWESOME is that?
The designing and color combination of this well made piece is absolutely unique and one of its kind. Worth every single Penny I spent on it. Cannot wait to try it with various outfits.
After thinking and re-thinking and more thinking, I finally caved in a bought this tiny glass jar from Anthropologie. It is just a small glass jar that has a very simple look and the cut glass pattern gives it that vintage look. I had once seen some candle inside this jar, but now it seems they come in a globe like glass bottle. I had a hard time justifying $18 for an empty glass jar.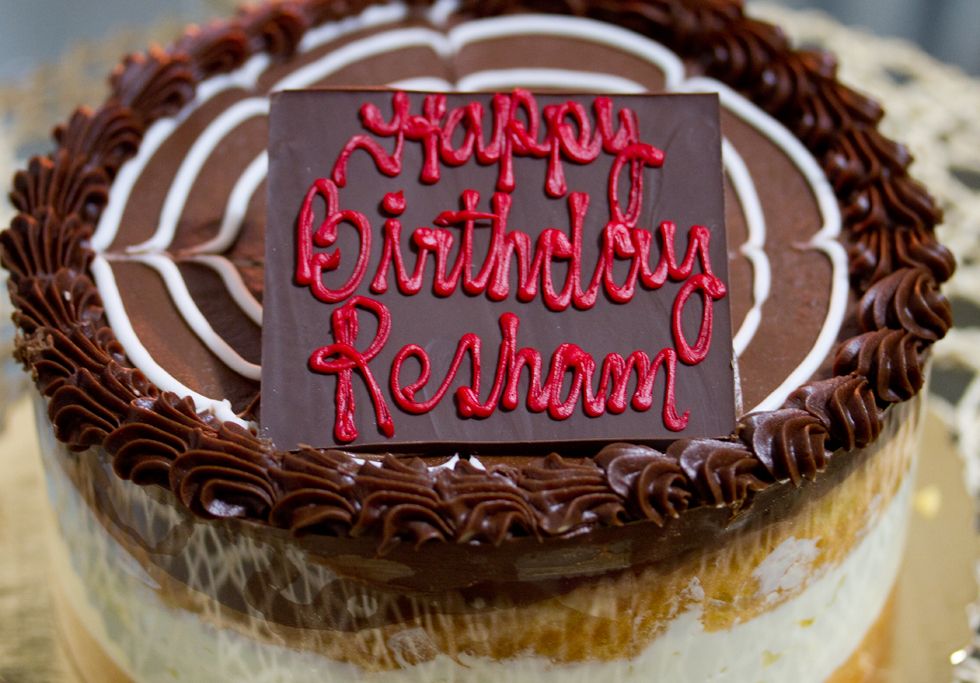 Blessed to have loved ones around!!! I still enjoy the whole 'cake cutting ritual', though I prefer small, very small cupcakes. My son just could not imagine a birthday without actual 'Big Cake', hence this high caloric sweet slab on my happy day.
A wonderful shadow of tree on this huge wall. I wonder how did those dry leaves survived the whole harsh, snowy, windy Chicago weather?
Have a Beautiful, Blessed week everyone.. :)