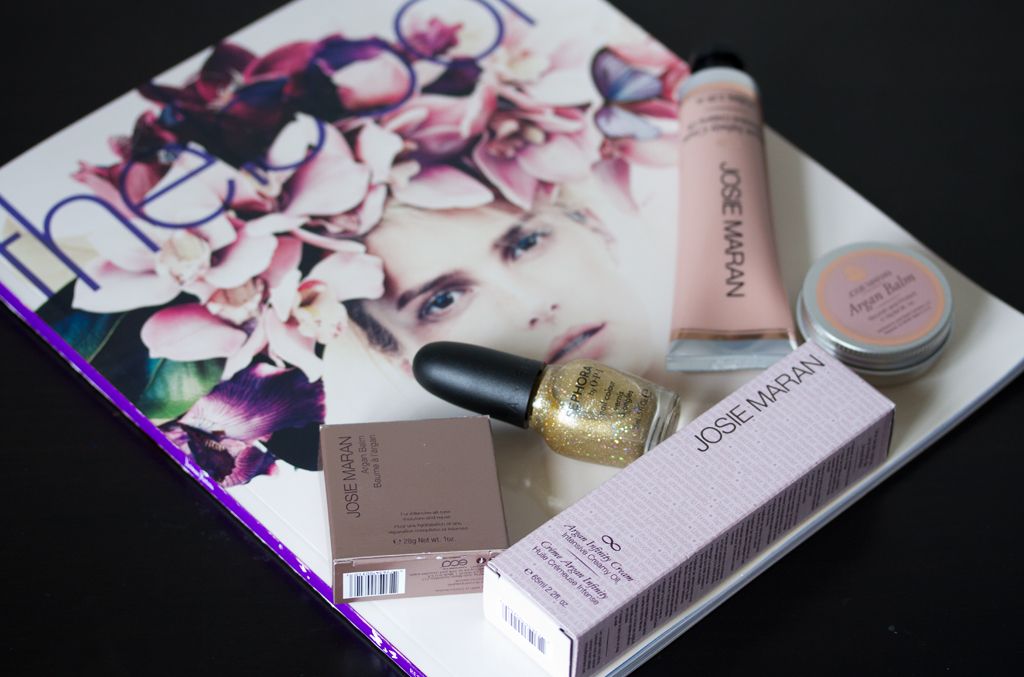 'BEAUTY BUYS' is just another term coined for the infamous 'HAUL'. Its the list of things I buy, try and the ones you will hear me 'yak', 'blab', 'review' about in next few posts!!! Call this a 'Preview'..
A self confessed Skincare obsessed person that I am, I had to try this new
Josie Maran Argan Infinity Cream Intensive Creamy Oil
(thats a mouthful!!). Also I know I will be travelling a lot this summer and that to in very hot and humid destinations, so I just need to keep the best skincare stuff ready in my bag. The trial and error has started.
Another product that has been raved a lot is the
Josie Maran Argan Balm
. It comes in a huge tin and I didn't wanted to buy the big size. So I got a set from QVC and shared it with a friend. If you have read some of my reviews in the past, you probably know my fascination with balms and oils. The greasiness of skincare products used as treatment never bothers me. Excited to try and review this one.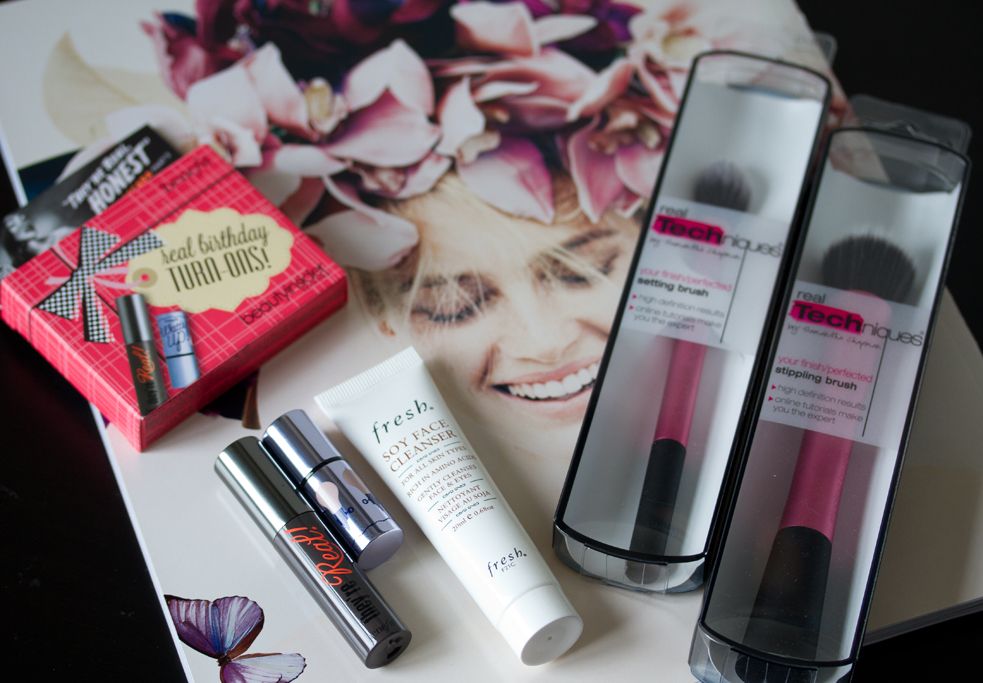 March is my birth month, so I got some freebies from Aveda, Sephora and discount coupons from multiple Stores (you know how they suck you in with lucrative offers!!!).
Sephora gave a Benefit mini kit with two products to try.
Benefit
They're Real! Mascara

and

Benefit

Watt's

Up

!
These deluxe sample sizes are generous enough to be used multiple times and give an idea how the products are, before committing to full size ones.
Real Techniques Brushes
are the Bomb!!!! I have yet to find a brush that didn't work for me. Amazing quality and a price one cannot beat! I picked 2 more after grand success of the ones I already own. Excited to try these aswell.
My 100 point perk got me
Fresh Soy Face Cleanser
. Again deluxe size product and a great way to try it.
Love love deluxe size samples!!!
Oh, I also got a Glittery Gold
Nail Polish Sephora by OPI
. I wanted to try a nail art and it needed something in sparkly gold! Blame it on Instagram..
I picked all of these in first or second week of March, so I have played with few of them. Pretty promising products I must say, So far I am liking them, but will use them a few more times to share my thoughts on them.
Thank you for stopping by!!