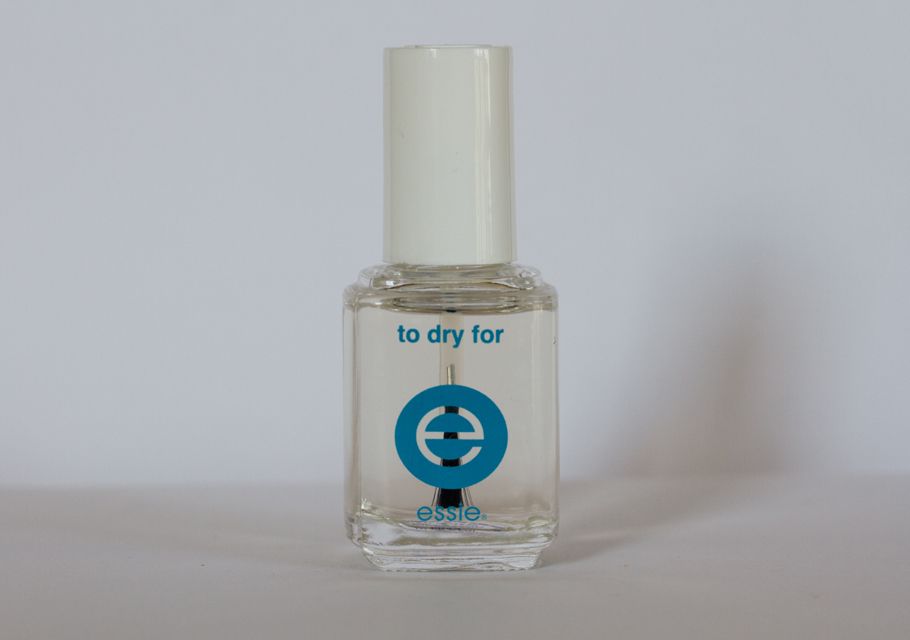 Essie - To Dry For
I have been a long time fan of
Seche Vite
and even though that product does its job perfectly well, it does has its own flaws.
The main problem with Seche Vite (that I didn't notice earlier) is half way through the bottle, the consistency gets super thick like honey and it becomes very difficult and annoying to apply that without actually ruining the nail polish. Also due to its thick nature it is more prone to 'shrinking' after drying. It gets all goopy!
I decided to go for a change and picked Essie 'to dry for' Top Coat
A top coat and polish dryer all in one. Leaves nails with a hard protective finish and super shine. Increases polish wearability and prevents nail polish from discoloring
Things I like about this Product - PROS
Consistency
: It is thinner than any other Top Coat I have used in the past. This makes it very easy to apply a thin coat without 'dragging' the actual color of the nail polish and gooping, The application is quicker, smoother and slicker.
Drying time
: It dries the upper layer quickly and without any bubbles. No shrinkage of the polish.
Applicator:
I like the brush and the fact that it actually reaches very near to the bottom of the bottle, unlike Seche Vite brush that is just half way.
Lasting Power
: It didn't chip my polish for 4 days. After that I did notice some minor wear and tear. This is usually the case with any top coats I use. By mid week, the polish starts to chip. I blame it partly on myself. I am a bit too hard on my nails.
Things I don't like - CONS
Drying time
: I mentioned above that it dries quickly, but it dries the surface only. The polish beneath the superficial layer takes good time to dry completely. Slight mess and dents are easily visible.
Shine:
This fails miserably in shine department. The nails were shiny for a few hours and then they dulled!! It appeared as if I had not applied any top coat. I tried this over OP, Essie, Chanel Polishes, but the results were same. Dull colors!! I tried this over Deborah lippmann Nail Polishes that are famous for their glitters and sparkles and this totally ruined the shiny, sparkly, glittery effect of my polish. Very disappointing.
I like it for its Consistency, but not at all for getting that shiny and glossy effect. Would not re-purchase again, but would definately want to try 'Good to Go' top coat from the same brand.
Any other TOP COATS that dries fast and leaves a high shine?? Please suggest them in the comment section and I would love to try that on

.