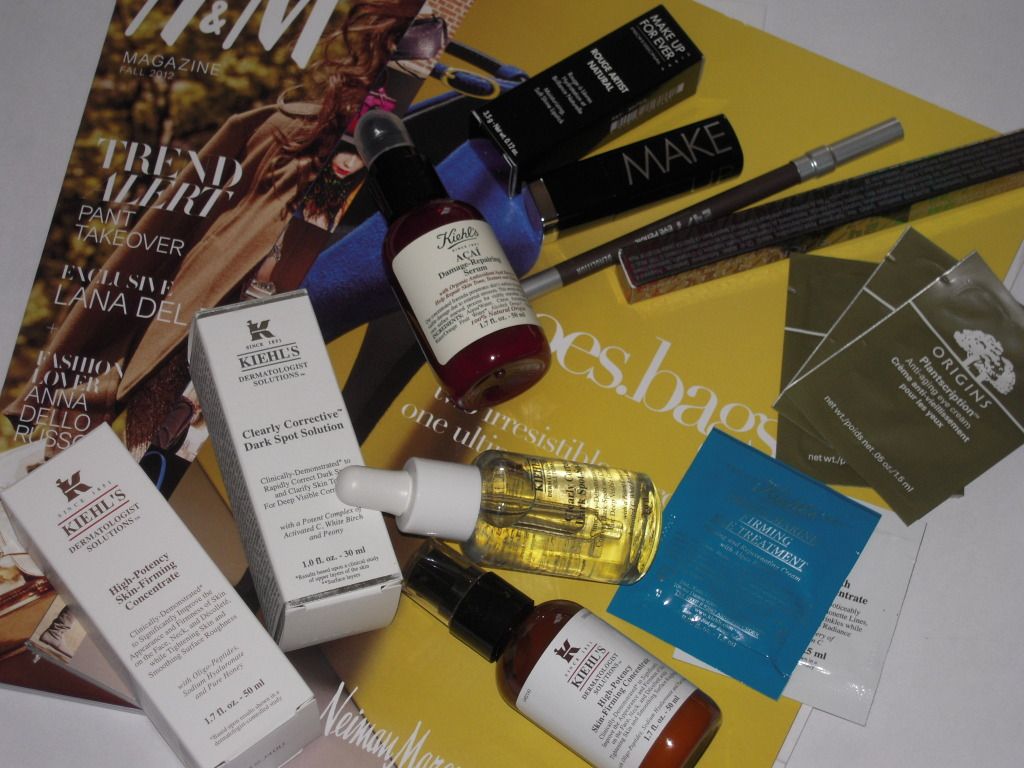 'BEAUTY BUYS' is just another term coined for the infamous 'HAUL'. Its the list of
things I buy, try and the ones you will hear me 'yak', 'blab', 'review' about in
next few posts!!! Call this a 'Preview'
Kiehl's had their Friends and Family Sale and I took advantage of it to order few products to try. These are pretty expensive and after my not so good experience with Kate Somerville Brand, I hope these work.
Goodies I Picked: Skincare
Kiehl's ACAI Damage - Reparing serum
Kiehl's High Potency Skin Firming Concentrate
Kiehl's Clearly Corrective Dark Spot solution
From Sephora I picked two Cosmetic Products
Make Up Forever
Rouge Artist Natural Lipstick in N#9
Urban Decay 24/7 liner Pencil in Demolition (Matte Brown) - Super excited to try this one!
Will review these once I have used them enough and as usual will share my experience with you all.
Have a lovely day... and thanks for stopping by.