I love Fall! It is my favorite season... but Labor Day weekend at Milwaukee Zoo with kid reminded me how badly the greens will be missed! Not to mention the summery decor.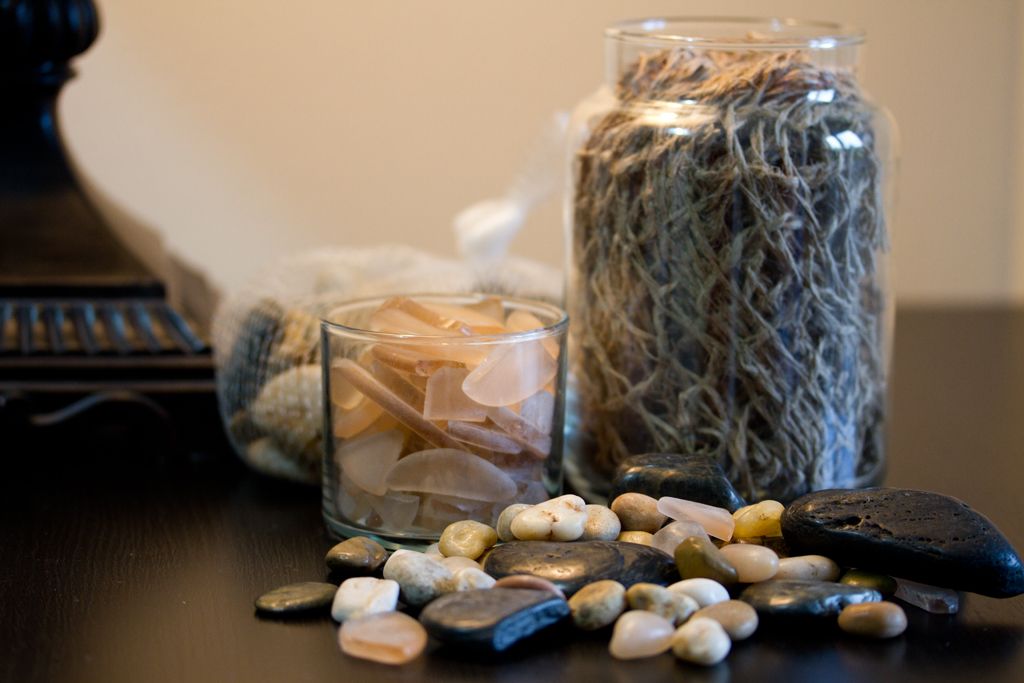 My dollar Store rocks and glass jar decors, that I really love!
The lovely sea themed Candle by Fringe that I picked at Marshalls and the cute "Made in Peru" Turtles and Tortoise, our souvenir from the zoo.
The Beauty!
Couldn't help but share! So adorable!
Will miss this green, but these would look equally beautiful when Orange, Yellow n Red....