Just a little Purchase from Coach Factory Outlet. Never purchased any scarf from this brand. These are just Simple, Square Silk Scarves. Beautiful, light weight and absolutely soft and silky.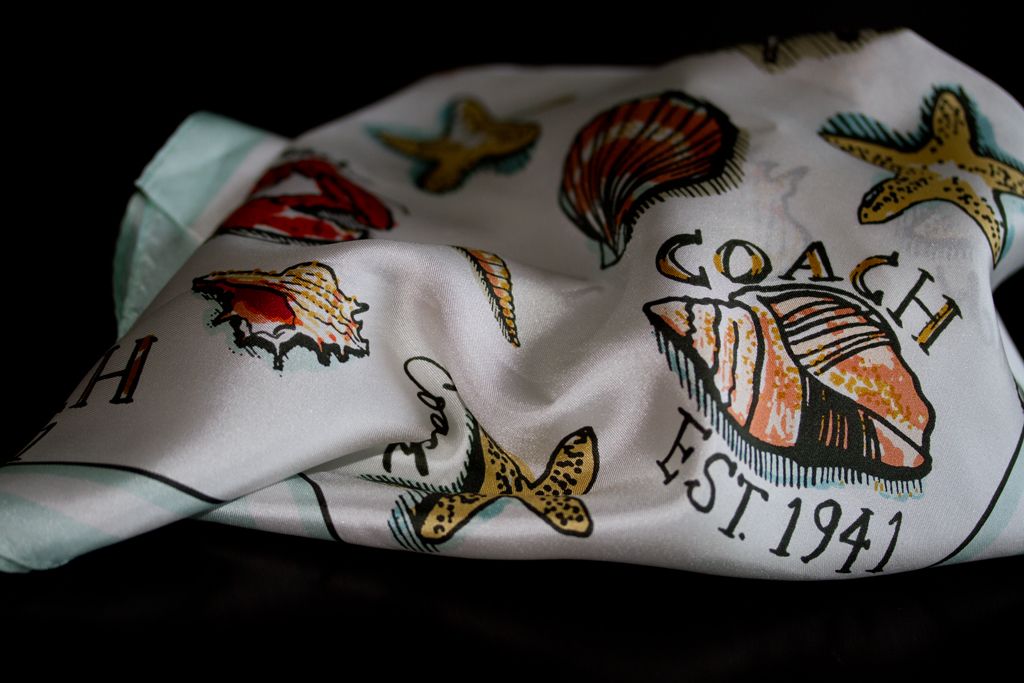 Love the cute, Beachy print with shells, Starfish and Crabs. These are not very big scarves and I plan to use them as Ponytail scarf or to tie around the handles of bag.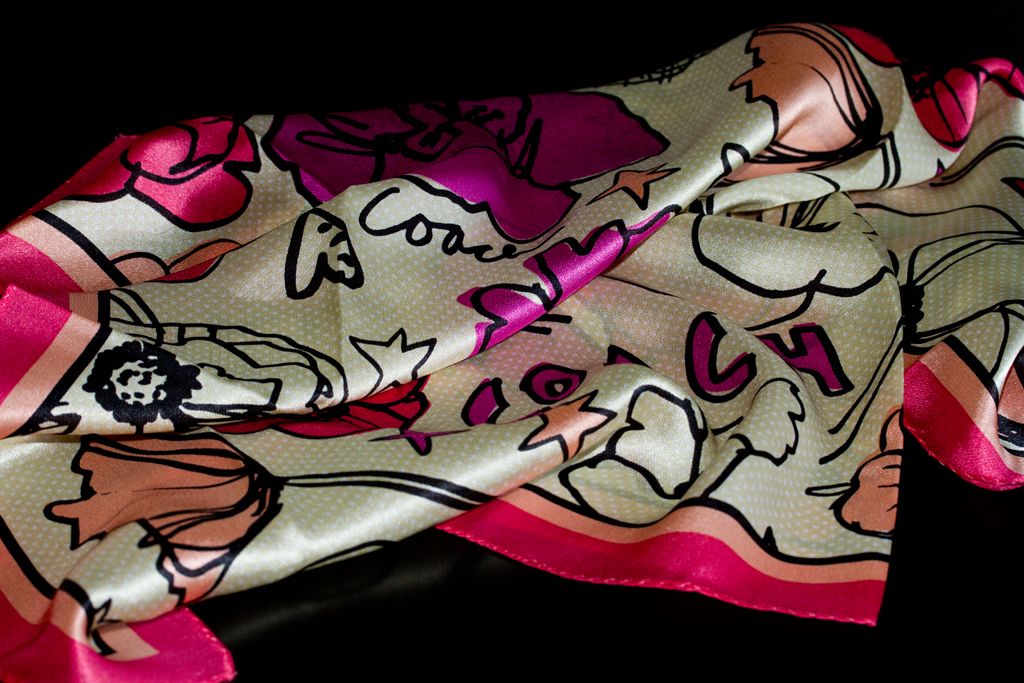 The colors are so apt for summer! Just love the combination of Pink, Orange, Red.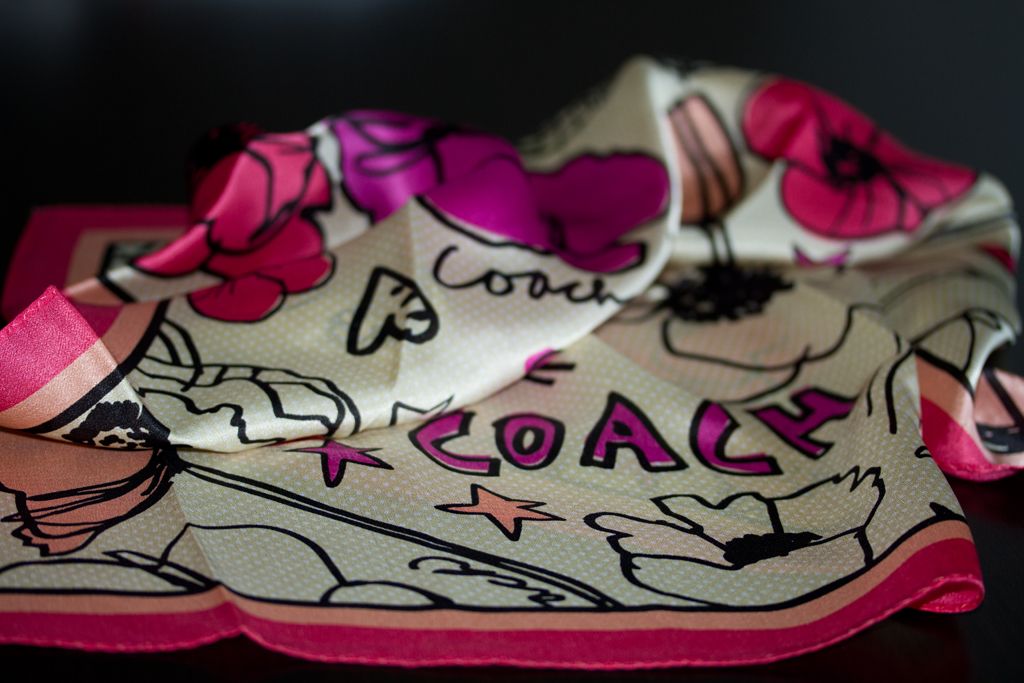 This particular Pony tail scarf looked Gray in color (above). In natural light it is actually Military Green (Below). My least favorite of the lot.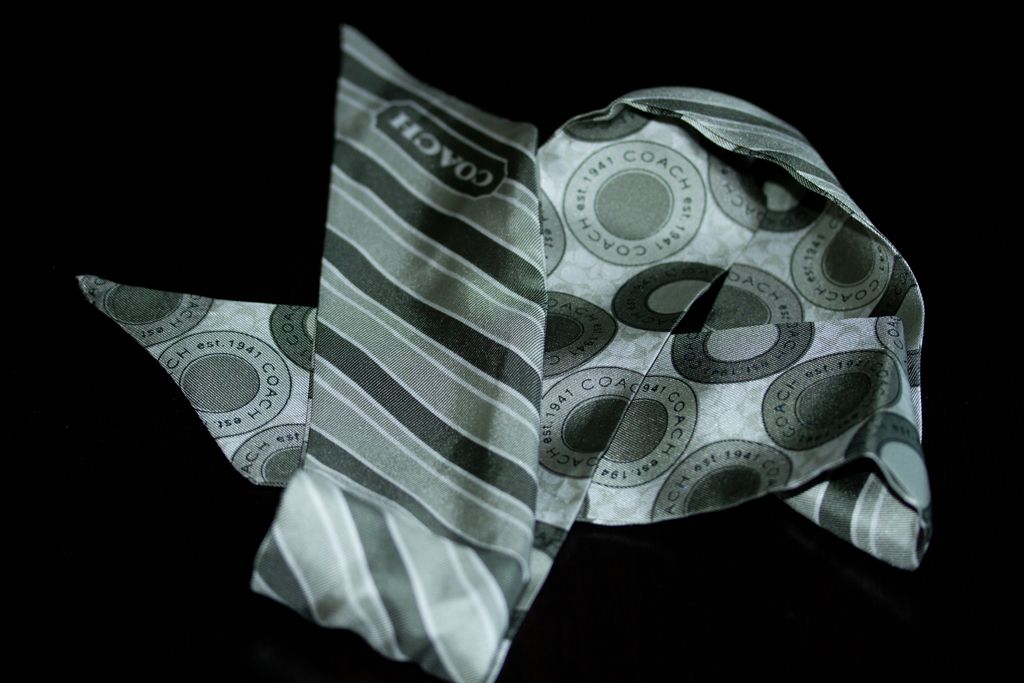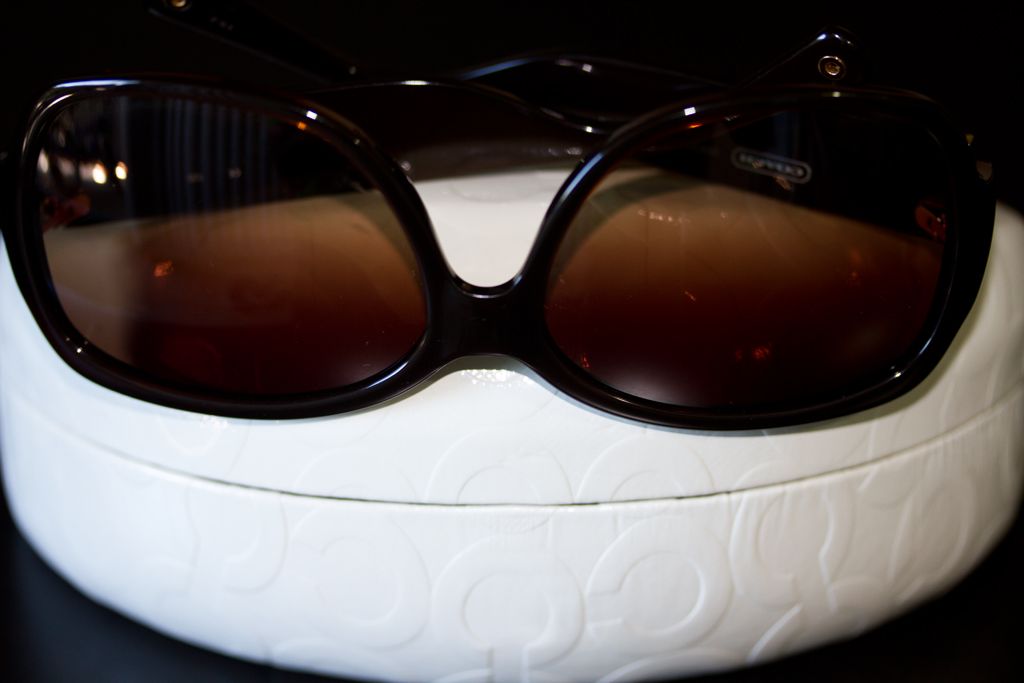 A pair of Sunglasses... Love the Case. Strong and Sturdy...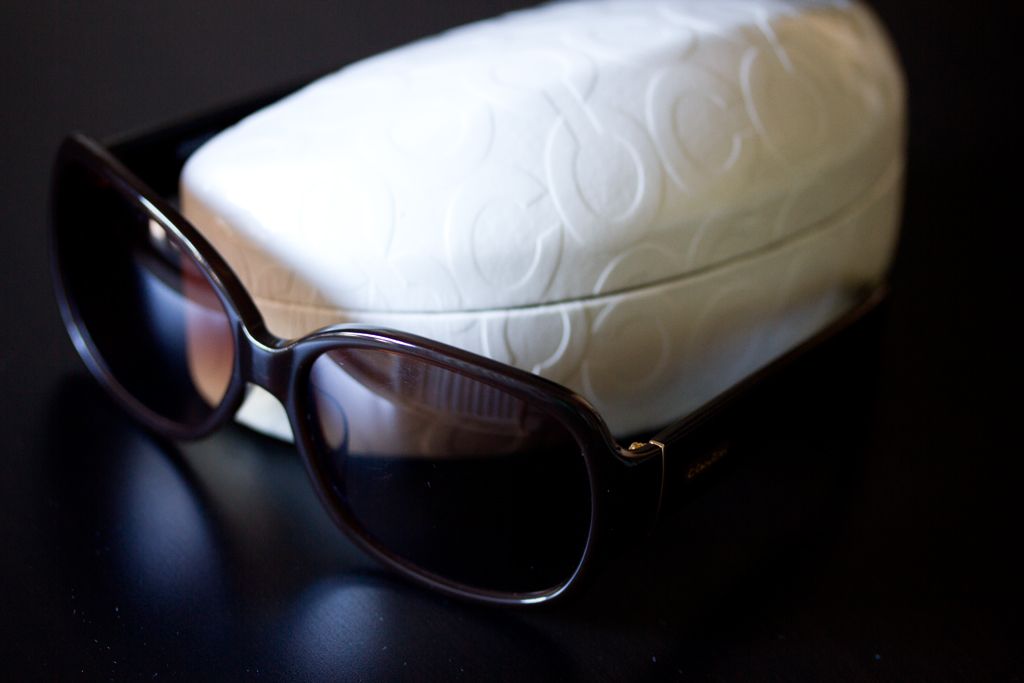 How is summer treating everyone so far? I got a chance to visit some beautiful places around Chicago area. I moved last year mid summer in Chicago and got busy setting up my new place. This year I am utilizing my summer.
Stay Hydrated and have fun...