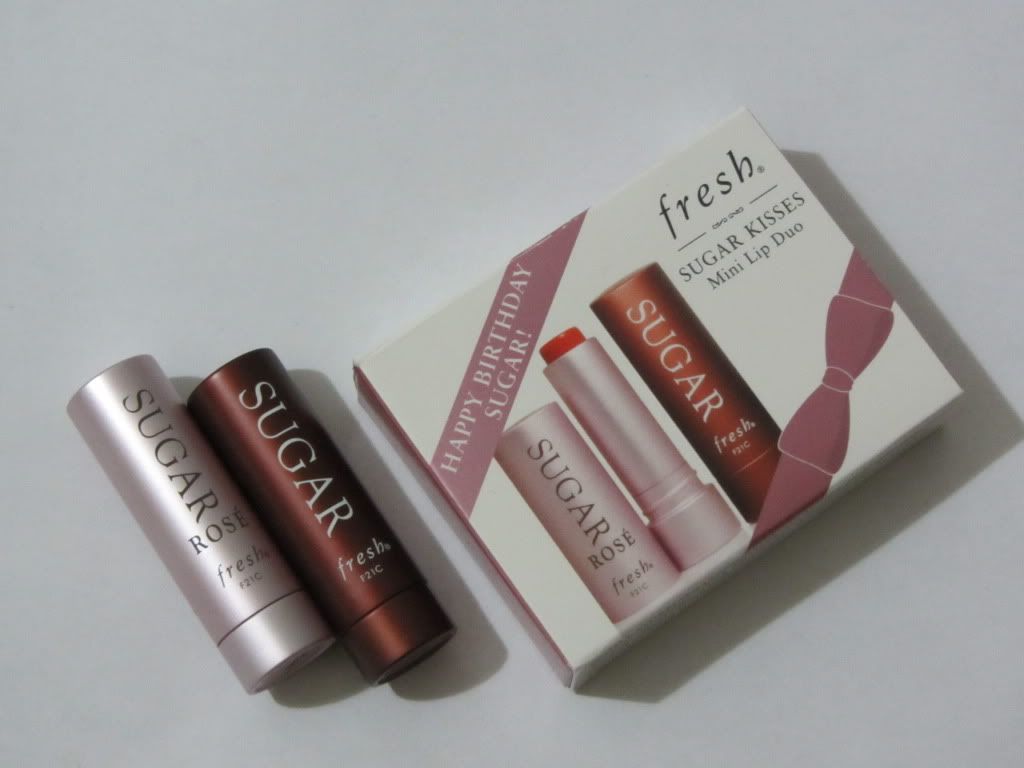 Sephora people did really good this time on their Birthday gifts to Beauty Insiders.
One of the most "Hyped" product and "Holygrail" for some, FRESH Sugar Lip balms are one of the most talked product in beauty community.
You either hate it or Love it.
I don't hate the product, but unfortunately it didn't work for me. Also I think its over priced and over hyped. Personally, I should not be complaining, as I didn't pay a penny for it. It was free! and a GIFT.
But this post is a review post and I have to share what I feel about it.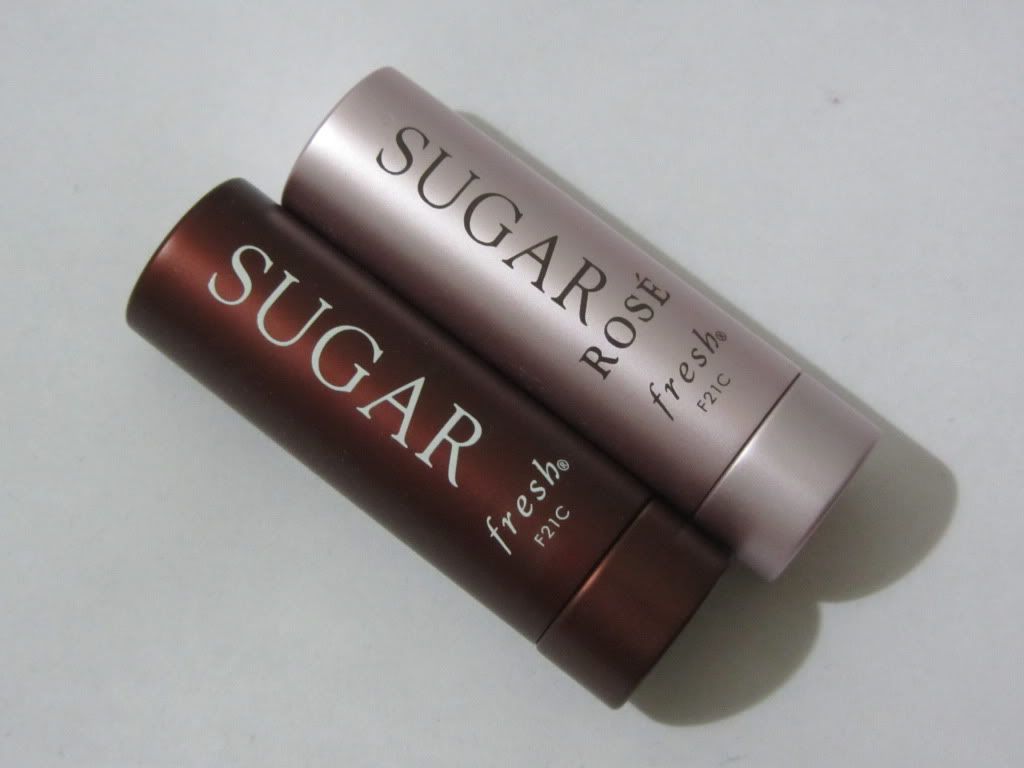 What it isA hydrating treatment that nourishes, protects, and plumps the lips.

What it is formulated to do:
Sugar Lip Treatment SPF 15 blends reparative oils and waxes with real sugar, a natural humectant, for delectable and dependable moisture. Sweet and tart black currant oil, rich in plumping essential fatty acids, cushions the lips while antioxidant grapeseed polyphenols and vitamins A, C, and E provide protection from wrinkle-causing free radicals. It also provides essential, year-round protection from damaging UV rays.

What it is formulated WITHOUT:
- Parabens
- Sulfates
- Synthetic Dyes
- Petrochemicals
- Phthalates
- GMOs
- Triclosan

What else you need to know:
This lip-loving essential has a bright, citrus scent and is free of petroleum, mineral oil, and lanolin.
Each Lip Balm weighs 2.2 gm. Good Enough to last several uses and experience the product. One is the Original and the other one is a tinted one called Rose.
I must admit, I always wanted to try these, but couldn't justify the price tag for something that is 'just a Lip balm'. Not that it is unaffordable, but sometimes I can be too…..
Over to the review:
What is this
: A lip balm in a tube (for some strange reasons, I always thought it would have sugar granules and would be something like a Sugar Lip scrub in a tube)
Texture:
Thick
Color:
Lemon Yellow/cream
Smell:
Lemony-Citrus smell (I love it)
Taste

:
None
Application:
It's easy to apply and leaves the lips coated with a thin layer of hydrating butter. It is soothing and makes the lips soft. It has a slight sheen, but is not overly glossy or high in shine.
Lasting Power
: Here comes the Tricky part. This does not last for a very long time. Like after 30-45 minutes, it's all gone. Then I re-apply, but the re-application leads to peeling and drying! The whole feeling on lip is very uncomfortable.
Packaging:
I love the Packaging. It is very Chic. Looks like a matte Metallic casing and the color for the Original one is Bronze Brown
Sugar Rose Tinted - sheer berry rose in pink case
Color:
Bright Rose red
On Application

:
Pretty much same as above, except it imparts a light rosy tint. Not a very obvious one for my lips, because they are naturally pigmented.
The Good:
SPF 15, which is nice. But many other brands have Lip Balms that have SPF factor and are cheaper.
Chic Packaging. I love the case. It looks nice.
The Bad:
This is prone to melting. If left in slightly warm place (read summer weather), this will melt and in turn be a hot mess in tube.
Not Long lasting on lips and also due to re-application will run out quickly.
It caused my lips to peel and dry, but that may not be the same for everyone.
Price: On higher side.
Will I buy again?
No.