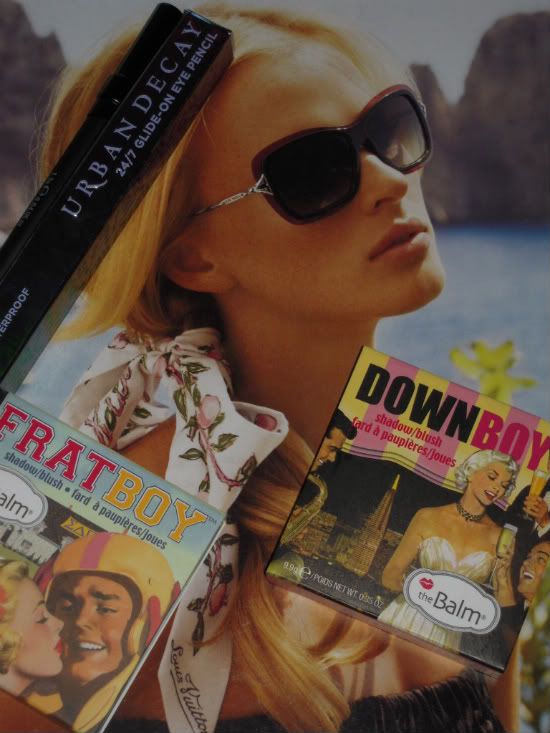 'BEAUTY BUYS' is another term coined for the infamous 'HAUL'. Its just
thelistofthings I buy and the ones you will hear me 'yak', 'blab',
'review'aboutinnext few posts!!! Call this a 'Preview'...
Recently Sephora had sent some Discount coupon and I wanted to try the new Urban Decay Perversion Eyeliner. Obviously I did pick a few other stuff.
Urban Decay Eyeliner Pencil in Perversion
: True Blackest Black eyeliner. Love it!!!!!
the Balm Blushes in Frat Boy and Down Boy
: Stunning colors, no Glitter, Compact packing. Nothing NOT to like....I am sure they would perform well too as my past experience with this brand has been really good.
Reviews to come soon.
Hope everyone is enjoying the Lovely Spring weather. Here in Chicago it feels like Border line winter....
Loving the Louis Vuitton Scarf and Sunglasses in the above picture... Its just some random magazine from last year...