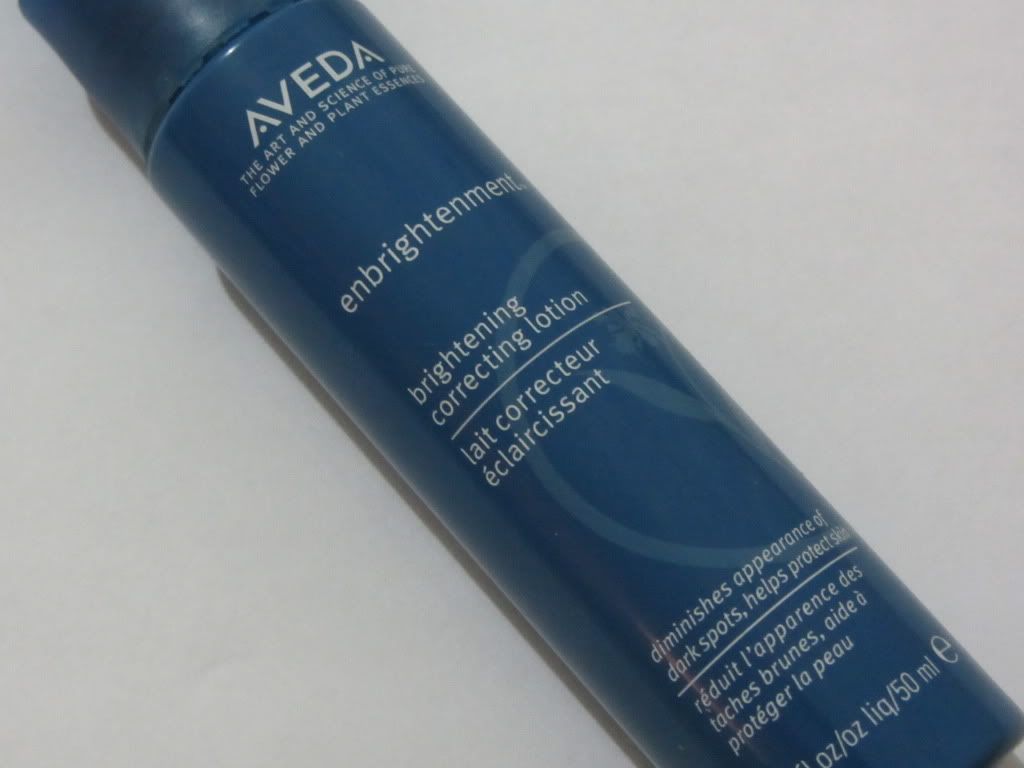 Benefits as Claimed by Aveda :
Lightweight moisturizing lotion diminishes the appearance of dark spots and
helps protect skin.
*Helps protect skin from environmental aggressors.
*Provides lightweight moisture to skin.
*100% naturally derived Plant-Powered Brightening Blend including Ascorbyl
Glucoside (a vitamin C derivative), mulberry root, and grape extracts to help
diminish the appearance of discoloration and dark spots.
*Anti-oxidants, including Rosemary and Vitamin E, help protect skin against
environmental aggressors.
*Shea butter and bio-fermented hyaluronic acid moisturize.
*A soothing aroma made predominantly with organic lavender, sustainably
sourced sandalwood, organic rose geranium and organic rosemary essential oils
also helps soothe and calm the skin.
*Step 4 in the Enbrightenment skin care system which is clinically proven to
improve skin's clarity by 52% and diminish the appearance of dark spots by 34%.
Usage (As I used)
: AM and PM (along with Serum)
Duration:
16 weeks plus (first 14 weeks with the serum, then my serum was done. Later I just used this as moisturizer)
Texture:
Very weird and sticky.
Color:
Creamy vanilla, leaning towards yellow and not white.
Fragrance:
I didn't like it.
Packaging:
Plastic Bottle with Pump.
Feel on the Skin:
This is a moisturizer, but I don't see any moisturizing quality in it. On application over serum, it is sticky and feels oily. Also it feels as if it is just sitting on the skin and is not absorbed at all. It does reduces the stretchy feel left by the serum.
Results:
As I mentioned in the serum review, the combination of serum and moisturizer did help brighten my skin and made it look more clear, though not visible difference in individual
sun spots or shadow. The moisturizer on its own did nothing good. It works well in conjugation with the serum.
Verdict:
Both these products from Aveda Enbrightment line have weird smell and texture. Its not a very pleasant experience on face. As I work from home, my skin is pretty protected from dirt,sunlight and pollution. Also, I have the luxury of using any skincare product even if it is oily or greasy.
I must add at night(PM) I use only and only Josie Maran ArganOil. That one product is amazing for improving skin suppleness and texture. Also it being natural, just sinks into the skin and provides complete overnight protection from heater and repairs my skin naturally.
Will I buy again?
Maybe, if I don't see any results with my current products in use. I didn't like the texture, Smell or feel of these babies on my skin, but lets admit, the combination helped.
Disclaimer: No one paid me any buck to write this review. This original bottle was purchased by me. Everyone has different Skin type n skin issues. So things that might work for you, may not work for me and vice- versa. Please do patch test before using or ask for samples at store.
Note:
I asked AVEDA store about the Weird smell of the products and she said that I should have
bought the bottle back and they would have replaced it for me. Usually the shelf life of product is pretty good, but sometimes there can be a weird batch. I checked the smell of the product (new bottle) and it was actually pleasant.
These products were tried and tested from September–December 2011 and this review was written around January 2012. I just was not updating my blog.