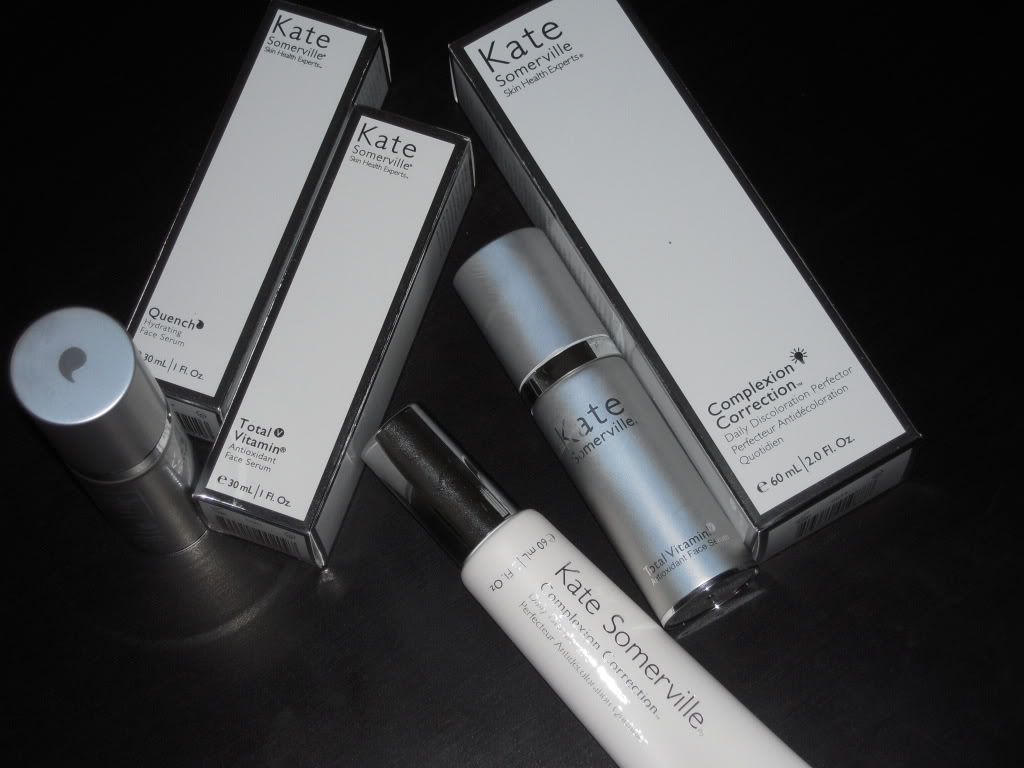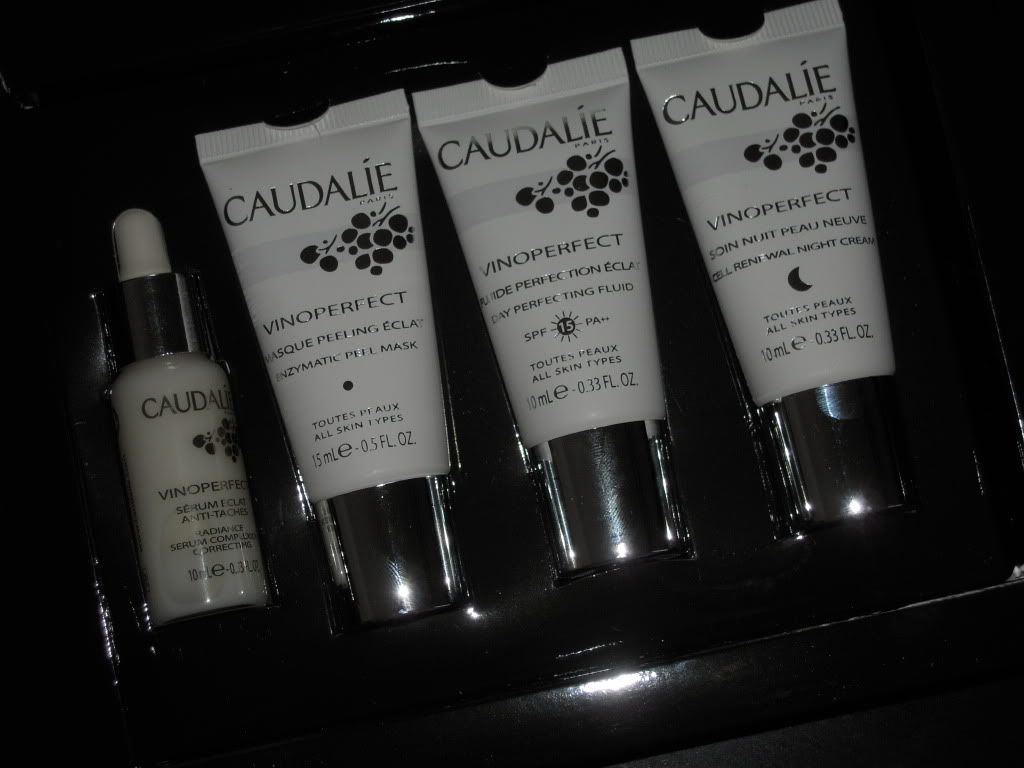 'BEAUTY BUYS' is another term coined for the infamous 'HAUL'. Its just the list of things I buy and the ones you will hear me 'yak', 'blab', 'review 'about in next few posts!!! Call this a 'Preview'...
Recently picked a few goodies from Sephora. Non of them are any Color Cosmetics, so probably not the most interesting HAUL.

In the past few months (6 months) I tried a bunch of Skincare products. Aveda, Sibu Beauty, Philosophy, Shiseido to be precise. I will review these products soon, so that I can share my experience with you all.

Products I picked recently:

1. Kate Somerville Quench Hydrating Face Serum

2. Kate Somerville Total Vitamin Antioxidant Face Serum

3. Kate Somerville Complexion Correction™ Daily Discoloration Perfector

4. Caudale Anti-Dark Spot & Radiance Set

This is my first time trying products from both these brands. They have a vast range of skincare products and I was totally confused and a bit over-whelmed at the store.

I knew I wanted something for skin Hydration, some Serum and something that would work on my hyper-pigmentation. I have these shadow like patches around my chin area.

Lets see how these work and I will review them once I have used them enough to give my opinion.

Now onto some ramble..

.

1. I have been saving some money to buy nice bags (few of you know that...)

2. I am super sad and annoyed that CHANEL FLAP BAG (my ultimate dream bag) will be $4400 come February, making it more of a DREAM BAG!!! (again, few of you know...I constantly crib on Twitter)

3. Had been to Miami for a vacation in November 2011. It was a very nice one and I picked some random jewelry here and there (will share them in some post, even if no one whats to see them)

4. Oh, yes.... added a few more charms to my Pandora Bracelet and picked a few Lagos Pieces for layering. Have been very much into layering Bracelets since past 6-7 months.

5. I am NOT liking Chicago much, since I moved. Not that Chicago is bad...Its just that we move so often, it is difficult to make new friends and right now, I don't have many. Totally rely on virtual Social Life and you guys as friends. Hence this ramble... and desperation to share what I shop.

Hope you all are doing good and I have decided as I am not buying much make up, I will keep posting random Jewelry Hauls, some Clothing stuff (my style is pretty meh..) and some other things here and there.




Enjoy your Weekend...