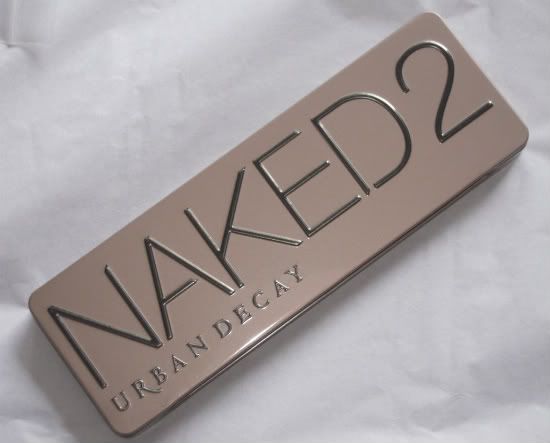 The most anticipated sequel of the decade.
Naked2 has 12 pigment-rich, taupe and greige neutral eyeshadows, including FIVE NEW shades. Our palette proves once again, neutral is anything but boring, (and is downright sexy when worn Naked). Feast your eyes on our shades ranging from pale to deep, matte to sparkly. This collection lets you achieve lots of neutral looks, smoky dramatic eyes, and everything in between. Let's just say there's a whole new way to get Naked!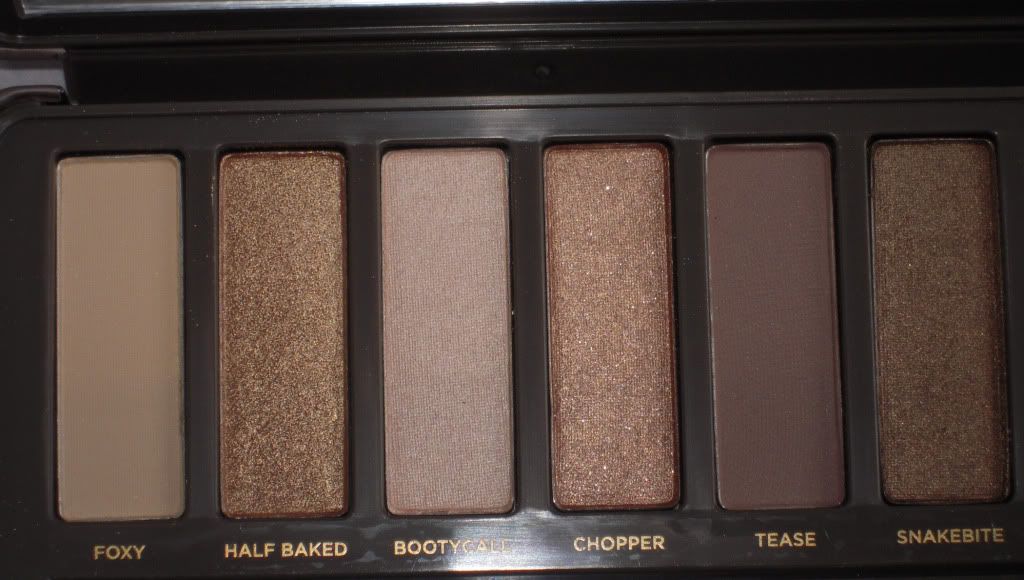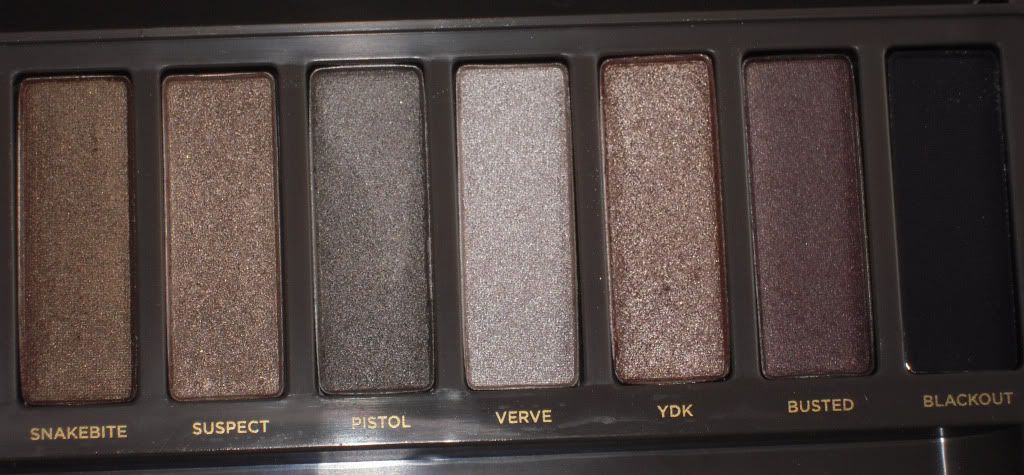 Yeah!!! Neutral Colors, Sleek Palette n loads of Hysteria!! This was enough for me to jump and buy this palette in the first round of release.
The Packaging:
The Palette itself is lovely, strong and sturdy. In terms of packaging, its way better than the original release. A tad heavy, but snaps shut well and is not prone to get any dirty. Its not velvet, so easy to wipe of with a tissue and keep it clean.
The Brush:
The Palette comes with a dual ended synthetic brush. Its a decent brush, but not one of my favorites. The brush appeared a bit stiff to me. Its soft, but stiff.
The Shadows:
The colors are a good mix of matte and shimmery shades. There is a matte nude and a matte black, which I think is the best thing about the palette. Half-Baked is a repeat color and Chopper has Micro-glitter. Apart from that all the other colors look pretty dupe able to me. Snakebite reminded me of Smog.
If you have many Urban Decay Palette, I don't think the colors in this palette will look very different. As far as the color pay off goes, I have not even swatched one color. This particular palette will be gifted to my very good friend, who missed buying this one and I really want to surprise her for the holidays (yeah, she NEVER reads my Blog!!!)
I personally for myself think that the colors are a bit cool, though technically the colors fall into warm category. Its a great value for money. At $50 a bunch of 12 colors neatly stacked with dual ended brush is surely a great deal!
I don't think its a must have palette, if you already own a dozen of Neutral, Naked palettes from various brands. I tend to gravitate towards such colors and cannot stop myself from buying them. I even picked the DIOR Mitzah Palette recently and that too is untouched, admirable piece in my collection.....
So how many of you have managed to get this one?? Do you plan to buy one?