Plumps, curls and volumizes. Builds thickness smoothly and evenly, delivering a full fan of lashes. Rich, hydrating formula. No smudging or clumping. A patented brush wraps lashes one luxurious layer at a time for immediate, intense drama
I have tried only 2 Mascaras from MAC. Plush Lash and Zoom Lash. Out of these two, I do like the Plush Lash better. In fact, I totally dislike Zoom Lash.
With Mascaras, its a hit or miss. Also, Mascara is a make up product for eye lashes, which is hair. So obviously, its going to be pretty subjective. I mean like Hair Care Products.
This review is my personal experience with the product.
Applicator:
A sturdy, strong wand which is not too long and wiggly. Its Medium sized, easy to hold. The size gives a good control.
Brush:
Brush head is thick, dense and pretty large. It needs a bit practice to work with it, without poking or staining the other areas around the eye.
Color:
The color is rich Black.
Clump Factor:
No clumping for the initial two coats. From third coat onwards, it did clump a bit. I used my MAC 205 Fan Brush for separating. The clumps were not too difficult to get rid of.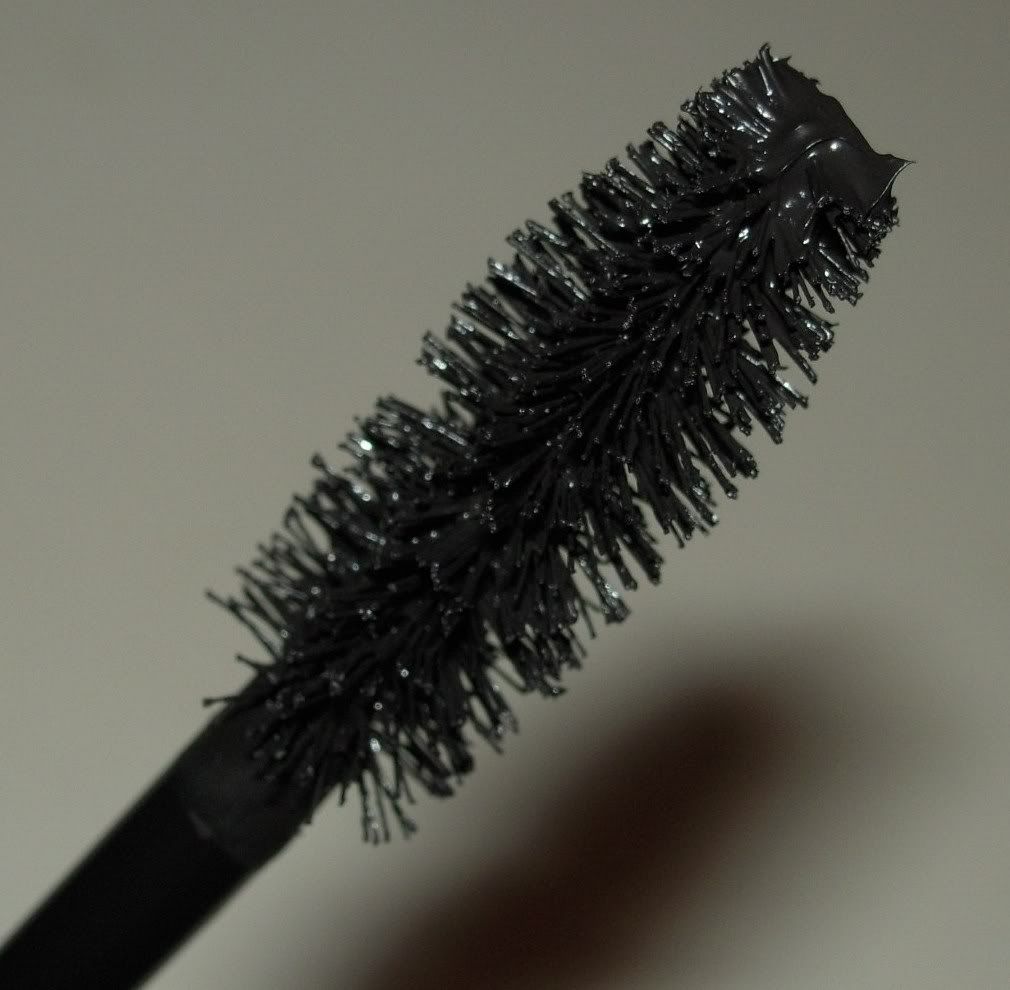 Length:
It did give good length to the lashes. They appeared long, but not spidery.
Curl:
It didn't curl much, neither did it helped in holding the curl that I achieved using my eye lash curler.
Volume:
It did give a good Volume.
Thickening:
Plush lash gave good thickening effect. This coated the lashed very well.
The lasting power:
It lasted pretty well. Did not smudge for me, but then I never wore it near water or cried. It did not smudge on its own though. Also it didn't dry or crack up (if thats how you describe).
Removing the Mascara:
It is easily removed by eye make up remover. Does not leaves much work behind.
Verdict:
Its an OK Mascara. I think Drugstores have better Mascaras. They would perform like Plush Lash or maybe even better. It would not cost as much as MAC. Only good thing with MAC Mascaras is you can B2M the empties to get some freebie.