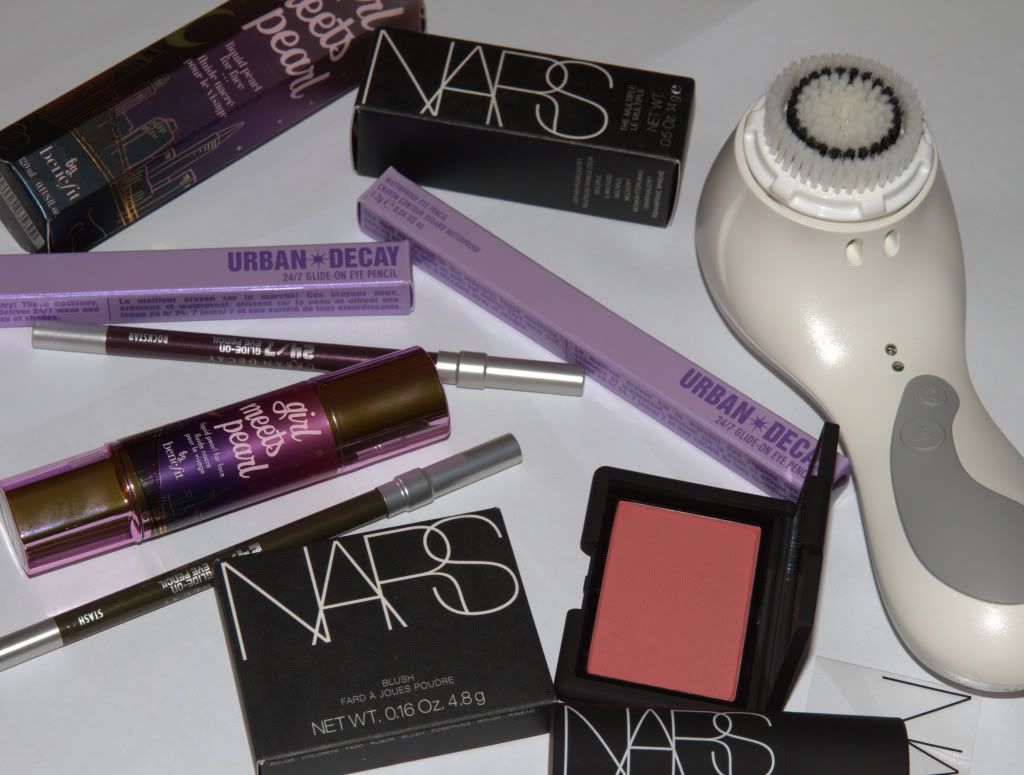 'BEAUTY BUYS' is another term coined for the infamous 'HAUL'. Its just the list of things I buy and the ones you will hear me 'yak', 'blab', 'review 'about in next few posts!!! Call this a 'Preview'...
I had accumulated some Sephora GCs and the 15% off sale really helped me to buy something new and stock up on few things old.

Goodies I picked:

Clarisonic Skin care System: I really wanted this since very long time, but was not sure if its worth investing so much. I was not sure if I would religiously use it or if it would break me out etc. A little trial test using OLAY Pro-X system made me sure that I wanted to introduce this as a part of my daily skincare routine. A detailed review to follow in next month after a good use.

NARS Blush in AMOUR: A lovely color in pot. I have tried many NARS Blushes in the past, though most of the ones I own have a dose of shimmer. Apart from Desire, Dolce Vita everything else I have has some amount of shimmer. Amour is a good matte and I am excited to try it.

NARS Multiple in MAUI: A color that always attracted me whenever I passed the NARS section at Sephora. I tried this one the day I purchased it and the texture is very different from the other Multiples I have. I am liking the color, but not very sure of the texture. My thoughts might change by the time I fully review this beauty.

Back ups:

Benefit Girl Meets Pearl, Urban Decay 24/7 Eyeliner Pencils in STASH and ROCKSTAR and a Sephora Nail Polish in Gray color made their way in my basket.

I enjoyed this fun Haul and I really hope everything works well without me having to return any of these. Its just so annoying to return stuff!!!
What did you all buy from the Sale??