I am enjoying my Urban Decay NAKED Palette, that I managed to get after a long wait in January 2011. We all have seen gazillion swatches of this palette, so I was not very keen on swatching them all.
My Blog did feel NAKED without the pictures of NAKED Palette. So I decided to click a series of pics and some comparisons with other Neutral Palettes that I own.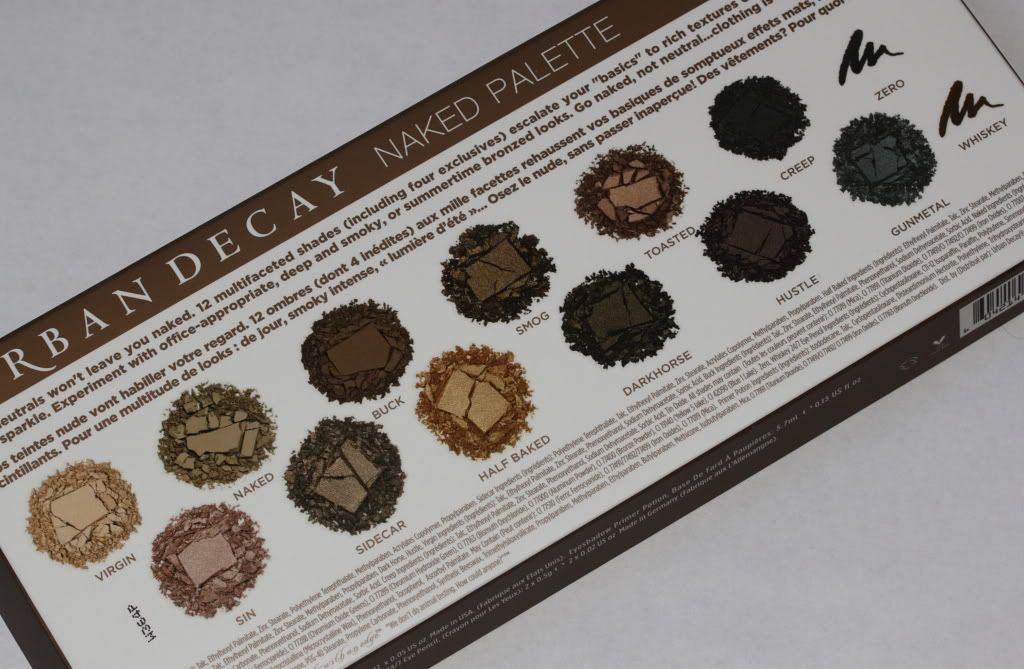 A universally flattering palette that features 12 eyeshadows with a distinctly Urban look.
This long, lean, and seductive case comes packed with 12 gorgeous neutrals that work for absolutely everyone. Shades range from delicate champagne to gritty gunmetal, and feature five stunning new shades. A variety of textures, including glitter, shimmer, and matte, ensure that you'll never get bored. This versatile palette can go from office appropriate to a night on the town.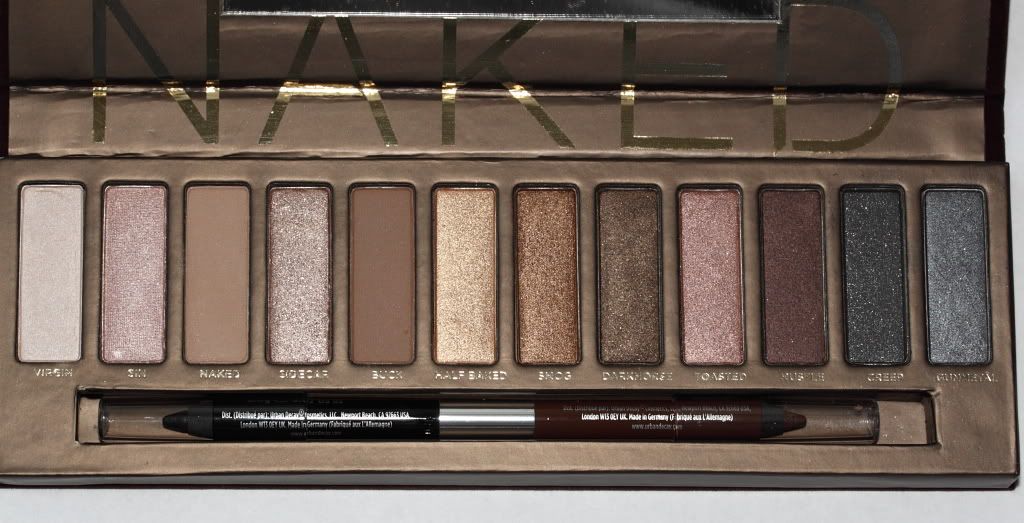 The colors of the shadows are:
Virgin: Nude satin
Sin: Champagne shimmer
Naked: Buff matte
Sidecar: Beige sparkle
Buck: Brown matte
Half Baked: Bronze
Smog: Golden brown shimmer
Darkhorse: Bronze-plum shimmer
Toasted: Taupe-bronze
Hustle: Mocha shimmer
Creep: Near-black metallic
Gunmetal: Dark grey metallic
The palette comes with a mini Primer Potion (original) and it is my Holy Grail eye primer. Its always handy to have a cute, mini bottle of one. Mine came with a dual ended eye liner in Zero and Whiskey. I loved the color Whiskey. Its a fantastic Chocolate brown, with absolutely no Shimmers or Glitter. Personally, I don't like Bourbon liner from Urban Decay much. I hope Urban Decay makes Whiskey in full size in the near future.
The palette will come with a full size eyeshadow Brush from now onwards and the price has increased by few dollars, which is fine too. I mean a full size, quality eyeshadow Brush is always welcome.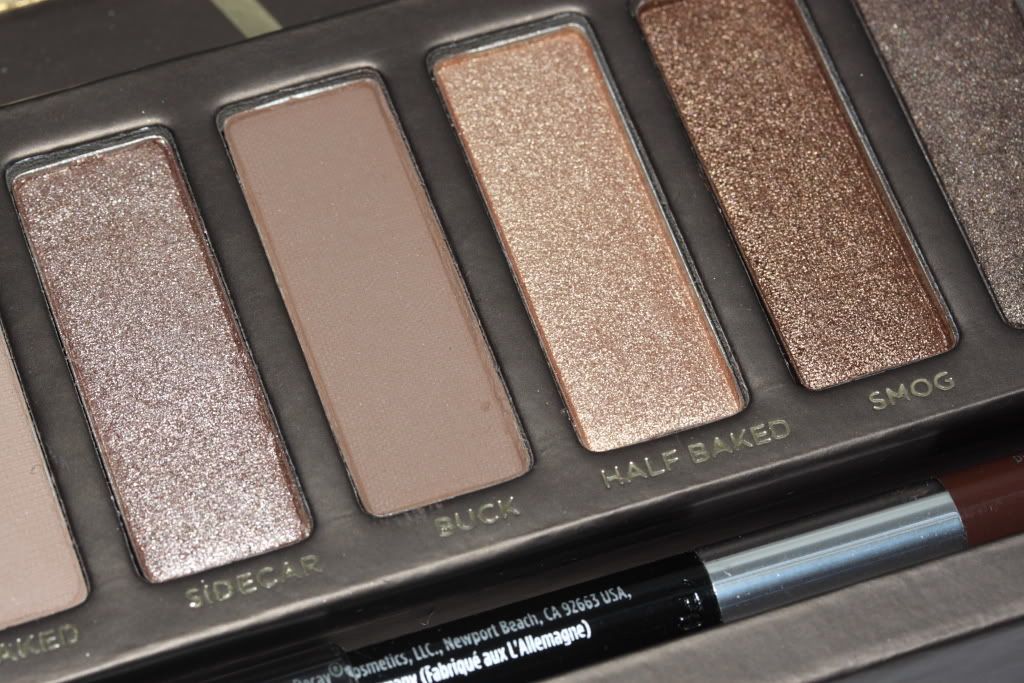 The colors in the palette are every Neutral shadow lovers dream. I like almost all the colors. The texture is smooth and no problem with the color pay off, Pigmentation or blending. It can get a bit shimmery at times. A bit over load of shimmer if I dare say.
The packaging though sleek and compact is a bit mess to clean. The velvet packaging gets dirty in the very first week of use itself and its absolutely impossible to clean it. Not a fan of Velvet at all.
Its a nice palette to own, especially if you are a Neutral Eyeshadow lover. Some colors are repeats from other palettes and a few are permanent too. There are very good chances that many cosmetic junkies like us will have repeats.
The very fact that all these full sized, neutral colors are nested in one sleek, Compact palette along with a mini primer potion and a liner duo (now, a brush in new palettes) at a good price are reasons good enough to own one.


I would not prefer paying whopping, insane amounts on ebay or other sites, simply because its a permanent palette and sooner or later will be available more easily.

p.s: Comparison Pictures to follow the next post.