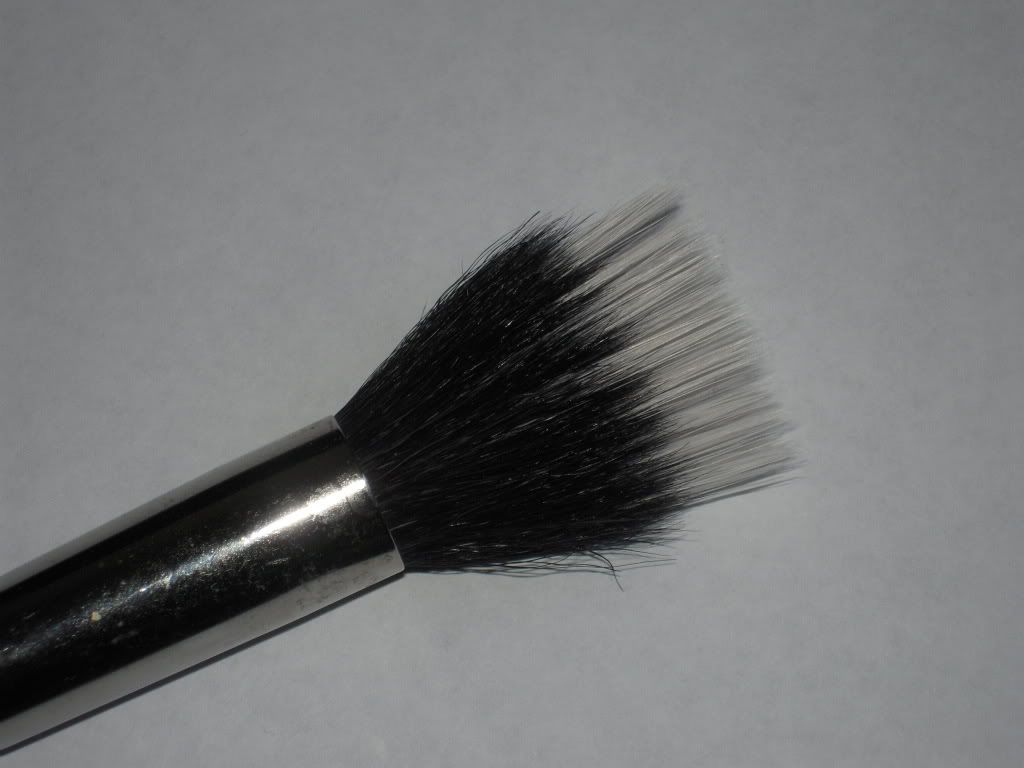 I could not use this brush with multi-texture products as described by MAC.
This is a MAC 188 Small Duo Fibre Brush that retails for around $34. A pretty pricey brush to begin with.
A flat-topped, full circular brush used for lightweight application and blending
of any formula colour – fluid, cream, powder or pigment. Ideal for creating soft
layers or adding textures. Made from a soft blend of goat and synthetic fibres




I can use this brush only for applying very pigmented Powder Blushes like NARS Taj Mahal or Desire. The brush is not dense, so the tips pick only very small amount of color, exactly as we need with a pigmented blush. The brush head is small, so it deposits the color exactly on the areas I intend to.
The blending part though takes some time, patience and practice. I swirl the brush in small, short circular motions and it helps in buffing the color. Its always advisable to layer on very pigmented blushes, to avoid patchy appearance. This brush helps achieve that flawless look. The entire end result looks soft and natural.

Now on to the boo part. I failed badly in using this brush with cream, gel and Fluid Products. Firstly, my 'stippling' skills are not so good and secondly, the brush is not dense enough to pick a good amount of cream/gel product. The end part of the bristles that pick product is very flimsy. Also, the brush head is small, so I don't think its a great choice for applying Foundation quicker. I found it was difficult to blend cream blushes and it just didn't work for me. The result was uneven and patchy. I blame my application skills and brush for that.

At $34 I would have enjoyed if I could use it in more ways. I do enjoy it for Pigmented powder blushes though.

Do suggest any tips or tricks you know to use this brush with cream products.