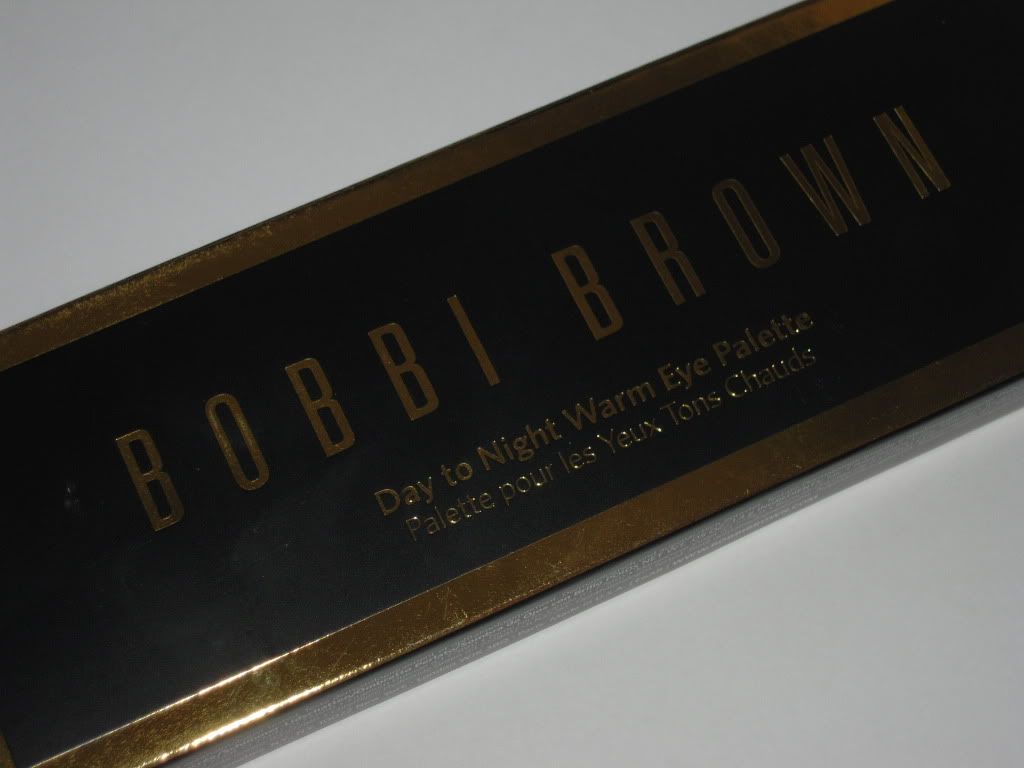 I have a soft corner for 3 things (in Make up):
1. Warm Neutral eye shadows
2. Gold eye shadows (I don't use these often)
3. Sleek, Long Palette.
Holiday season is the best time to buy good quality eye shadows from reputable brand at an affordable price. Most of these Cosmetic Brands come out with lovely Holiday Palettes and they are a great way to try some amazing shades and Brand aswell.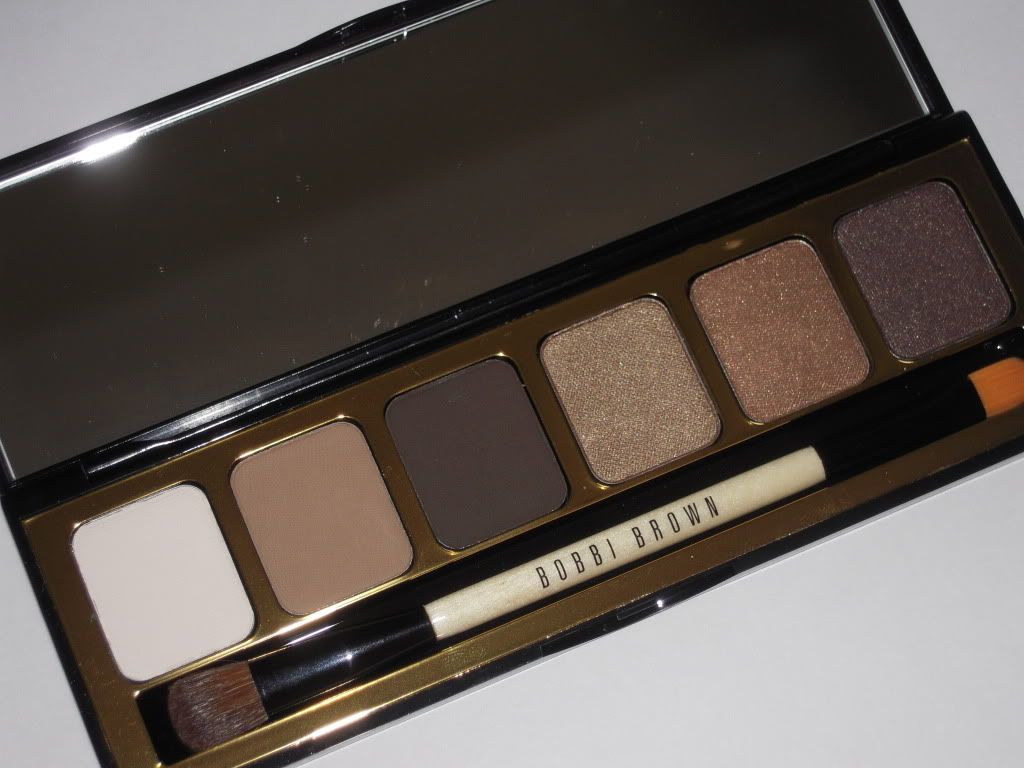 This year a few Neutral Palettes caught my eye.
The Urban Decay NAKED Palette, which I have yet to see in person, because its always Out of Stock.
There is a neutral palette by Estee Lauder, which looked good to me.
Dior came out with a Palette called 'Five Golds Eyeshadow Quint'. I was immediately attracted to it, but the two silvery cool shades were something that I didn't really see myself using a lot.
Too Faced Naked Palette was too pale for my liking and their Neutral palette which has been around for a while is too Bulky.
Then we have a CHANEL palette, which always looks good in pan, but I find them not too pigmented. Maybe I have pigmented eyelids and these colors fail to show up well on me.
MAC has Tartan Tales as their Holiday release and even though the palettes looked nice, I have a feeling that all of these palettes will hit my local CCO for sure.
Bobbi Brown has a huge Collection aswell and it is very difficult to keep track, simply because I don't follow her brand much. In the past though I have used 3 products from her brand and they all have been pretty impressive.
I chose the Bobbi Brown Day to Night Warm Eyes Palette as my Holiday Palette.
It is a beautiful, sleek and wearable palette with all warm neutrals. Some of the shades are permanent and very popular. These colors are warm, but not too warm and hence I think it will work well on Cooler skin toned girls aswell. We all know Bobbi Brown is an expert when it comes to Neutrals. Infact, people who enjoy colors find her line very Boring!
This palette has a lovely mix of Matte, satin, Frost, metallic colors. All the colors can work in harmony. The mixed finishes helps in creating eye looks from one single palette itself. It comes with a mirror and a double ended brush, which surprisingly is really useful. Its not tiny like the MAC brushes that come in the palette, nor it is crapy like those sponge applicator which come in Dior or Chanel Palettes (really hate those applicators in expensive palettes).
The palette is sleek and is really good to travel with. It can work as THE PALETTE for anyone who is always on business trips. A very work friendly, Office friendly Palette. As much as I want the Urban Decay NAKED palette, I can confidently say, I will be using this more than the Naked one.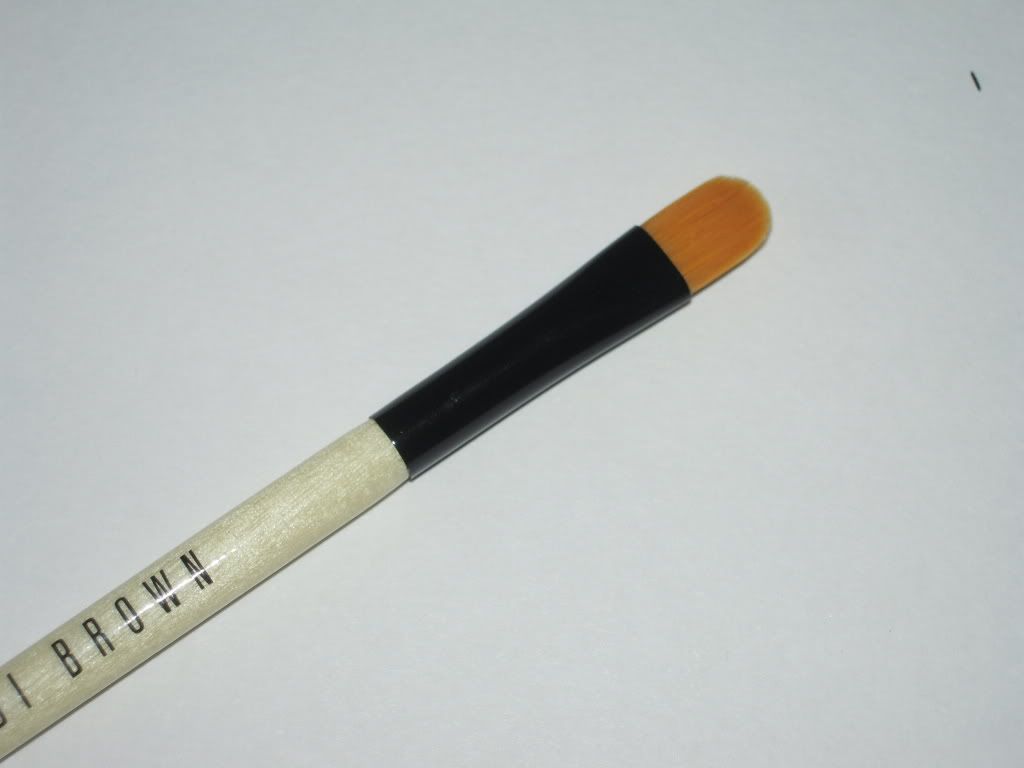 I have some comparison pictures and you can see that none of the colors are unique or different. They are very basic, warm Neutrals. That's it. Even though I have many neutrals, I am surprised to see that I don't have actual/exact dupes for any color in the palette, which is good.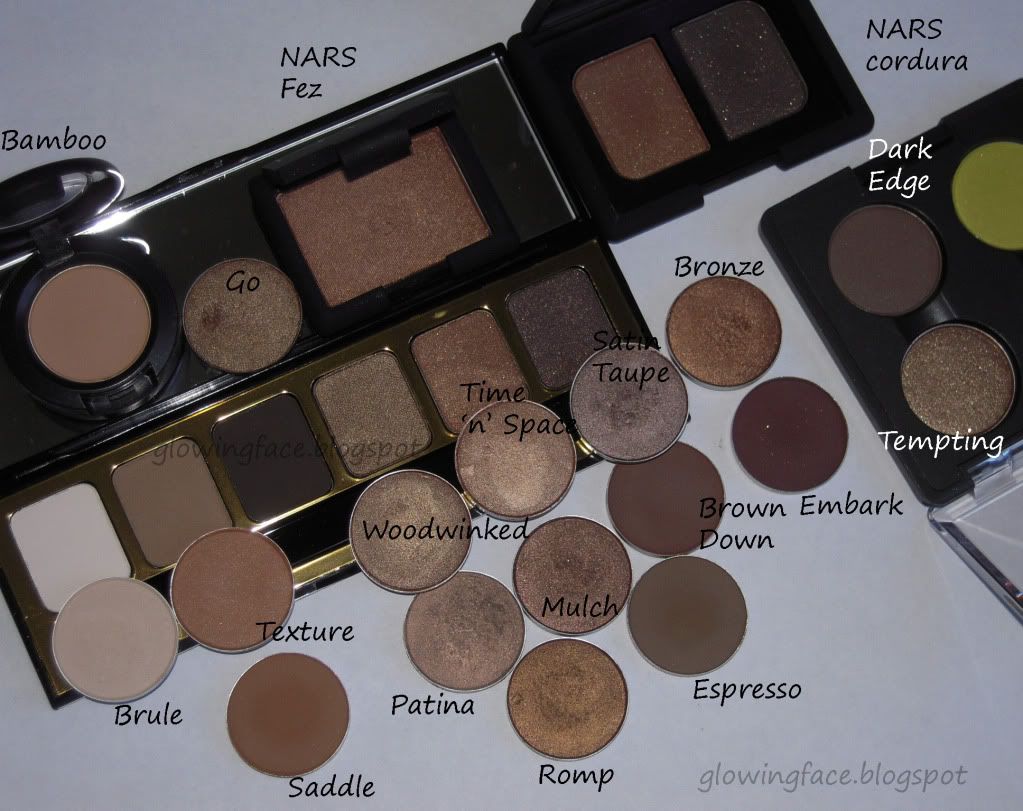 Same Comparisons in Different light Settings.
As far as swatches go, I have yet to swatch them. I am sorry, but I will share the swatches later. This is one of my gifts for myself that will go under the Christmas Tree. I really want to enjoy opening this gift with everyone in the family. No, this is not a ritual, just something fun. I love the whole feel, ambience of the Holidays.
Some of my "skinny, sleek Palattes" that I love!
P.S: This palette was sold out at my 2 Nordstroms. I got mine at Bloomingdales. The SA told me that she had just 2 left and that this palette did really well. If it catches your fancy, do grab it ASAP. I don't see this hitting CCO anytime soon. It will be a Sold Out Palette.
Do you buy Gift for Yourself during the Holidays??