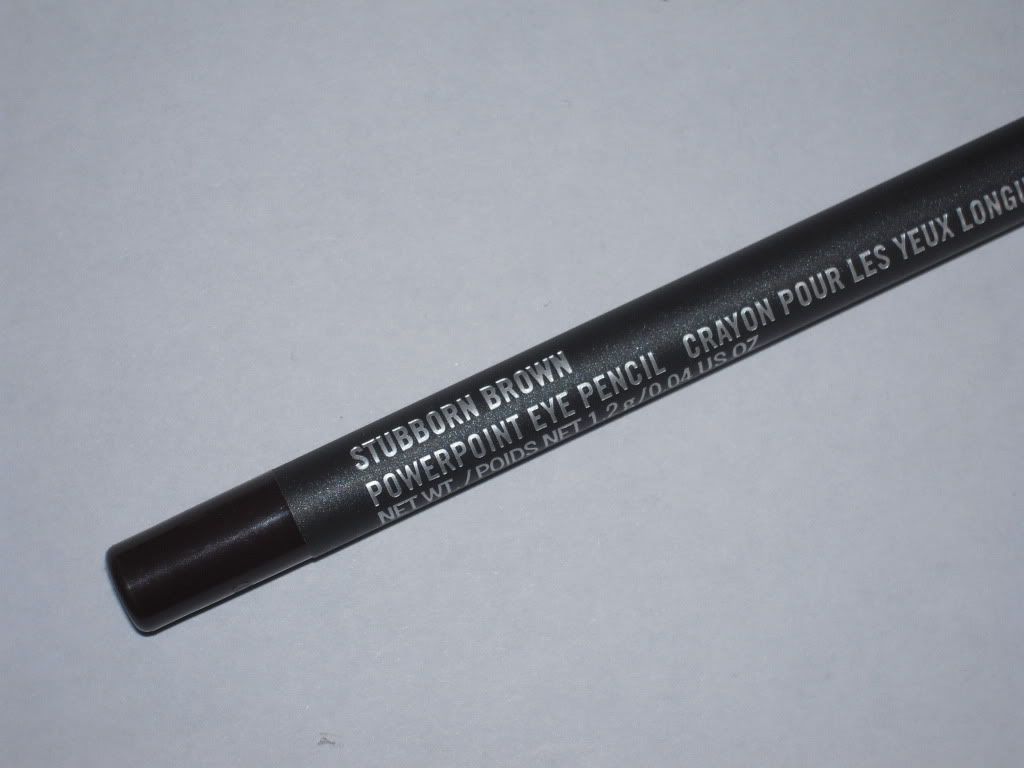 I don't have much to say about this product. This didn't work...Period! It refuses to impart any color on my water line. Does not wants to stay there at all, if I some how manage to apply it.
I have used MAC Power Point Pencil in Engraved, which is a Black color. Even though, it is not the best Eyeliner out there, it still is nice. This color in Stubborn Brown is my first "colored liner pencil" from MAC.

Do all the colored Power points lack Pigmentation? Does anyone else had any difficulty with colored liners from this brand? Please share in your suggestions. How do I use this?
I threw my Bill and I have this Unsharpened, Like new Pencil.....