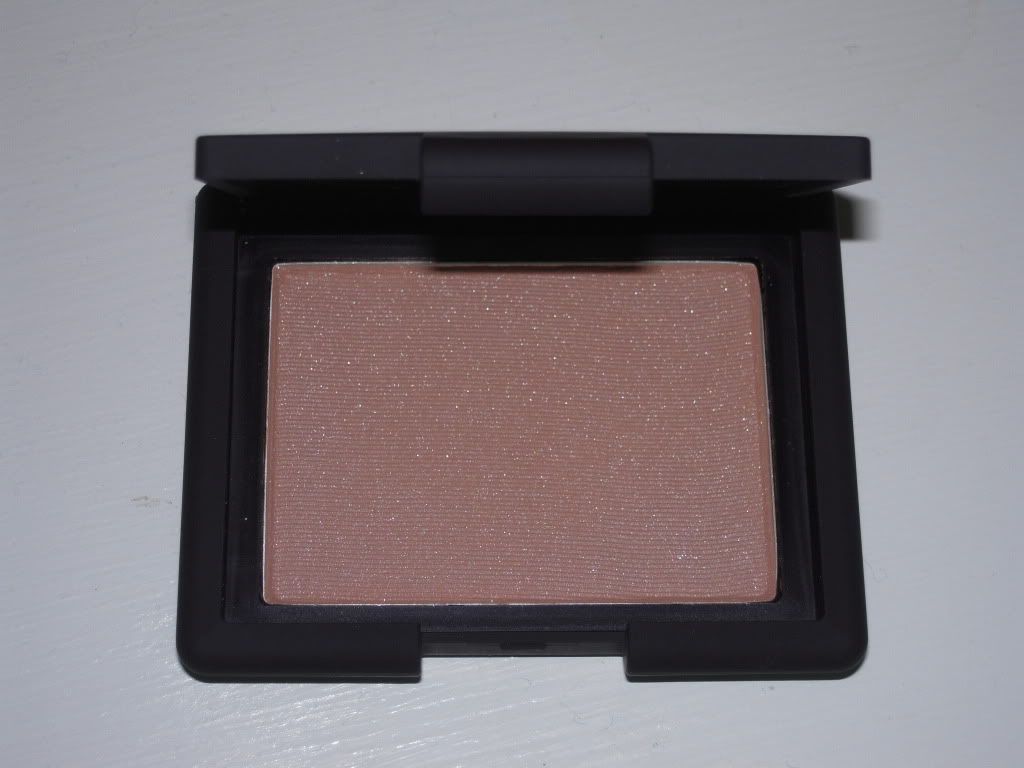 NARS BLUSH - MADLY

I knew this would never work for me, but one of my favorite YOU TUBE GURU raved and raved about this and you all know it can be very impressive at times the way these GURUs talk. I HAD TO HAVE it. I bought and as expected MADLY didn't show up at all on me!!
NARS BLUSH - MADLY (different light setting)

Its a pretty color and the NARS describe it as Sea-Shell Pink. Even though the name has pink in it, the blush looks very much neutral brownish, greyish with a hint of Mauve/Pink.
It is not aflat matte blush, but does has some micro shimmer thing going on. Not OTT glitter, so that can be excused. The end result is just sheen, no sparkles.
Like all NARS blush, no complains with the finish or blending. The texture is soft and smooth. Not chalky at all. It blends in very nicely.
This is one of those colors, that will make your cheeks, 'my cheek, but better', if you are anywhere near NC25. NC 30 might find it OK, depending on the skin undertone. NC35 might get a hint of 'something' on their cheek, but I doubt any color. I am pretty sure it would not show up on NC40 plus girls.
The color would surely be Amazing for light skintones. The blush is Nice, but not for me.
What was I thinking when I picked this? Hot Pinks like DESIRE show up on me, not something like Seashell pink!!!!
What is your Favorite Blush from NARS?