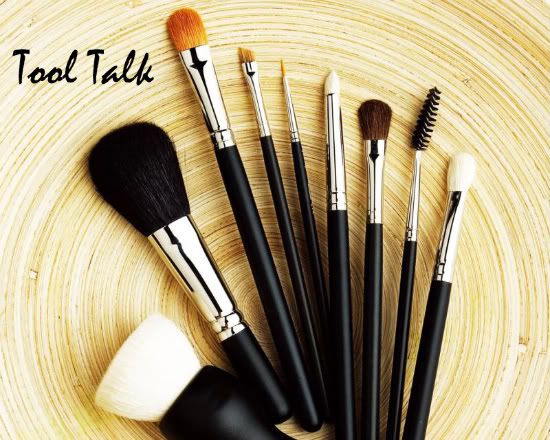 'Tool Talk' is a fancy name for posts where I would talk about Beauty Tools,Hair
Tools or for that matter any 'Tool' that we 'humans' use to groom ourselvesand
make life easier and prettier!

A flat, firm, Paddle shaped shader brush with Synthetic Bristles. This brush is a bit big for my eyes though.
Its a good brush for using Cream or gel based products. I like to use this for my Benefit Creasless Creme shadows and Paint pots. Its firmly packed and is flat without ant fluffiness, so it picks good amount of product without any wastage.
It can double up as a concealer brush for a thin concealer application, but does not works well under the eyes because of its size.
I like the firmness of this brush and I wish it came in size like the MAC 242.
Retails: USD 28.50