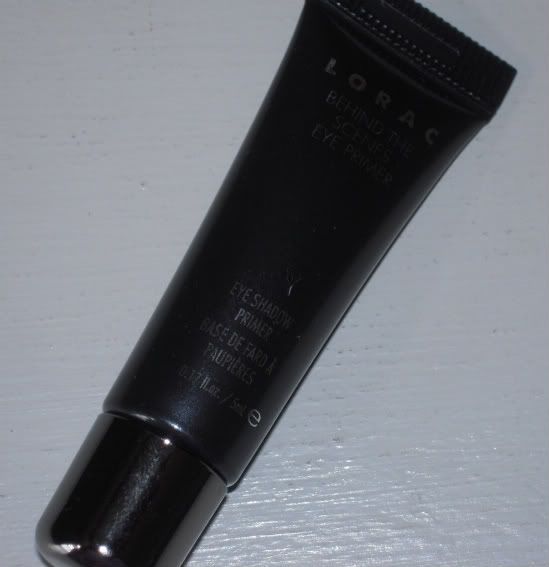 LORAC - Behind The Scenes Eye Primer
Behind The Scenes Eye Primer is a gentle, lightweight eyeshadow primer that
is free of oil, fragrance, and parabens. It is a crease-resistant formula
that holds pigment in place for long-lasting, stay-true color. It easily glides
on the eye lid and the silky-smooth finish minimizes flaws and imperfections on
the lid.

Formulated WITHOUT
Parabens
Sulfates
Synthetic Fragrances
Synthetic Dyes
Phthalates
GMOs
I had no idea that something like this existed. It came with my LORAC Little Black Palette. Urban Decay Primer Potion (Original) is my HG Primer and I never felt the need to try any other eye primer. I had tried Too Faced Shadow Insurance and unfortunatley it didn't work for me.
This on the other hand was a pleasant surprise!! Its light weight, spreads easily and does not leaves the lid oily. The shadows stay put and does not creases after long hours of wear. Its not drying either. Pretty balanced I should say.
This comes in a tube, which is good. No wastage business. There is no fragrance and it does not changes the color of the lids, though evens out the lid skintone.
Its a good alternative to my UDPP and I would not mind buying a full tube next time, I run out of UDPP. Loving LORAC as a Brand...
What do you think of LORAC as a Cosmetic Brand? Any Favorites from this Brand?