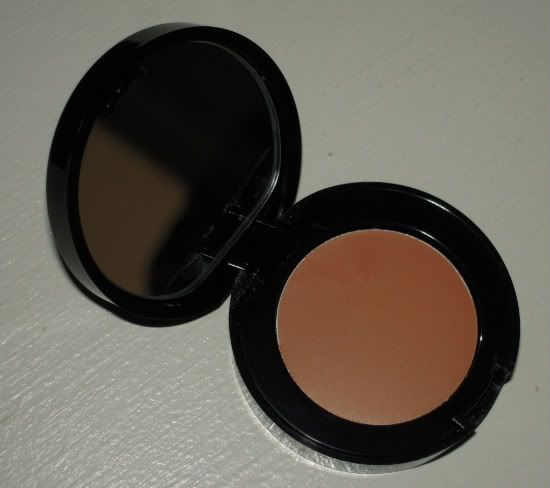 BOBBI BROWN CORRECTOR - DARK PEACH
This is a product that I was very skeptical about before buying. Do correctors really work? Are they just gimmick? Is it worth buying? Which Color to choose? I had tons of questions as usual.
Well, to begin with I have bluish, Purplish under eye circle, which are pretty noticeable. It is something I am born with. I can't help it…it's a little family thing that has been passed through generations…Unfortunately.
I have tried many concealers, from various brands and different textures, but most of them used to leave a 'grey cast'. I thought my color selection of concealer was wrong and I kept spending money on buying different shades. Nothing was working 100% perfect! I also tried the under eye brightening products, which helped in the evenings, but for day time they still would be a bit shiny/shimmery and again not exactly the product I was looking for my issue.
Other day, I found this tiny sample of Everyday Mineral Peach concealer in my stash, which was in powder form. I thought why not try? I dabbed a little on my dark circles and even though the color was light, it didn't turn ashy or grey. This made me think, I should try Bobbi Brown Correctors. So I got myself color matched at a counter and the MUA selected Dark Peach for my coloring of NC40 in MAC foundation.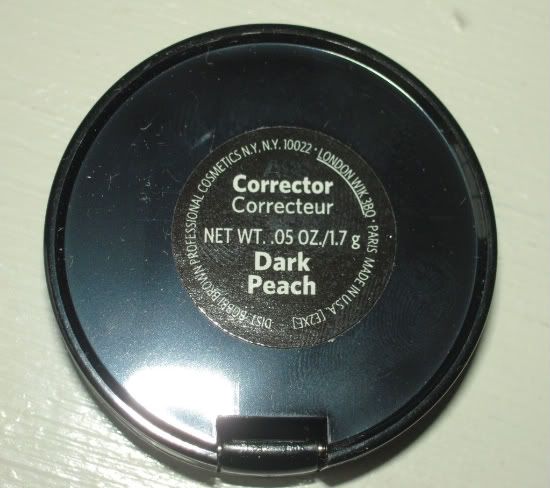 The product itself is very thick, but creamy. Its not the best consistency, as I would have personally preferred. The coverage is very opaque. The key to get the job done is a good color match and application technique. The application technique plays a vital role.
This is how the MUA used it on me.

1. Heavily moisturized the under eye area with a cream.
2. Started from inner corner with a brush, then used her fingers to dab the product.
3. She later set it with a loose yellowish powder, with a fluffy brush.

BB CONCEALER (GOLDEN) and BB CORRECTOR (DARK PEACH)
I had hard time to apply this initially. It would sink in my fine lines if I swiped or used a large amount. The motion used is the 'patting' one and not the 'swiping' one. Just a Dab of Corrector, with MAC 194 Synthetic Brush and then patting it with fingers is what I do. The Synthetic brush helps in less wastage. MAC 194 is a firm and flat brush and the size fits perfectly in my inner corners.
Also, the color of corrector matters. I was color matched to Dark Peach and its always better to get an expert do this for you. The corrector being Peach in color, if applied on any other area where there is no Blue/Purple darkness will stand out exactly the shade it is PEACH!!
How does this corrector works?
Well, it's a simple color theory. Concealers with Yellow or Neutral color base can not cover blue/purplish dark circles, but Peach or Salmon color base masks the Blue/Purplish tones.

It does a fantastic job and many times I just don't need Concealer at all! It is a must to set the whole under eye area with a loose Powder and I use Laura Mercier Secret Brightening Powder in Shade 2. This prevents melting or creasing of the under product used, and stays put the whole day.
The corrector retails for $22 a piece and comes with a mirror. It's in a tiny, compact container. Sephora has started carrying BB products, which is great, because now I can stock it up during FF sale.
It's a lovely product and definitely lives up to its expectations. I have heard very good things about Eve Pearl Salmon Concealer or something like that. Would love to try that some day.
What are your thoughts on Correctors? Did you ever Try any one of them? Did they work for you?