BEAUTY OBSESSIONS is just a fancier name for monthly favorites
kind of posts. I directly lifted this name from a You Tube Guru DRBrooklyn.
Every month it will feature a list of make-up, clothes, jewelry, fragrance etc
which I used more than the other stuff I have. Things with which I was a
little tooo obsessed the whole month!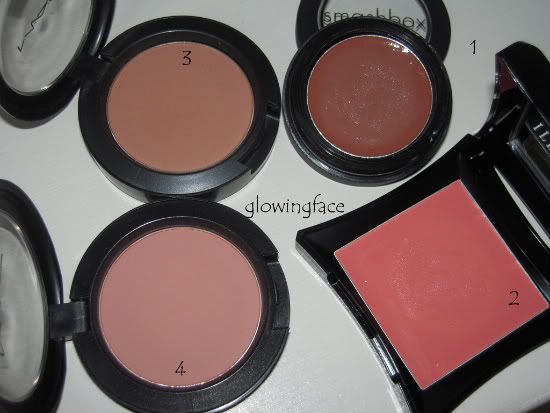 There hardly was any new fav product in July. I mean I can't point on anything that is Unique. I used all the usuals. The way my make-up is stored, I need to purposely pull out few colors and use them, or else I end up forgetting what I have. Its like discovering things in my own stash. Not to mention the Weather was so hot, that eye make up was the first thing I avoided.
I would still love to share a few loves though.
1. Illamasqua Rude as Base and Melba on top.
2. Smashbox Speedracer as Base and Gingerly on top.
I had picked this Smashbox kit during the fall. It was like 13$ and came with 4 products. This cream blusher was one of them. I had totally forgotten about it, simply because no one in our Beauty Community talks about it. It looks ugly in pan, but trust me, its works so well on cheeks. Also it works as perfect base for my Gingerly Blush and makes it last longer. Amazing product. I don't know why this brand does not recieves much love. Their kits make quality make-up affordable.
Lipstick
: Dolce Vita, Mellow Mood and Ravishing. I used these a lot. I did slap on some others aswell, but honestly I don't remember. Infact, wearing Dolce vita almost everyday reminded me that I had to review it. I had pictures ready, just posting was pending. I did it last week in
this post
.
Mellow Mood is a LE color and its such a pretty one. I wish MAC Viva Glam V had this level of pink in it.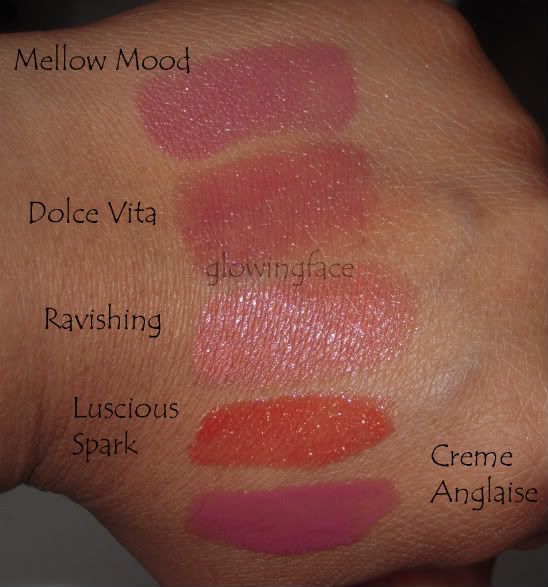 Ravishing is a color that I hate from the bottom of my heart. It just makes me look like crap. Tweeking it a bit with Luscious Spark makes it wearable for me. I am amazed how mixing and matching changes the effect totally. Will be doing more of this in future for sure.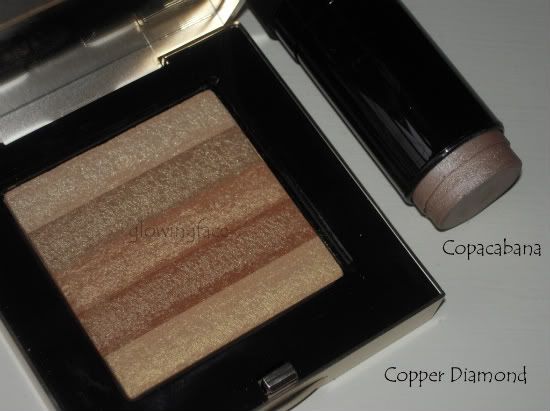 I can never miss a Highliter. It just adds that extra something. I love love using all of the ones I own, though I am biased to the more finely milled ones.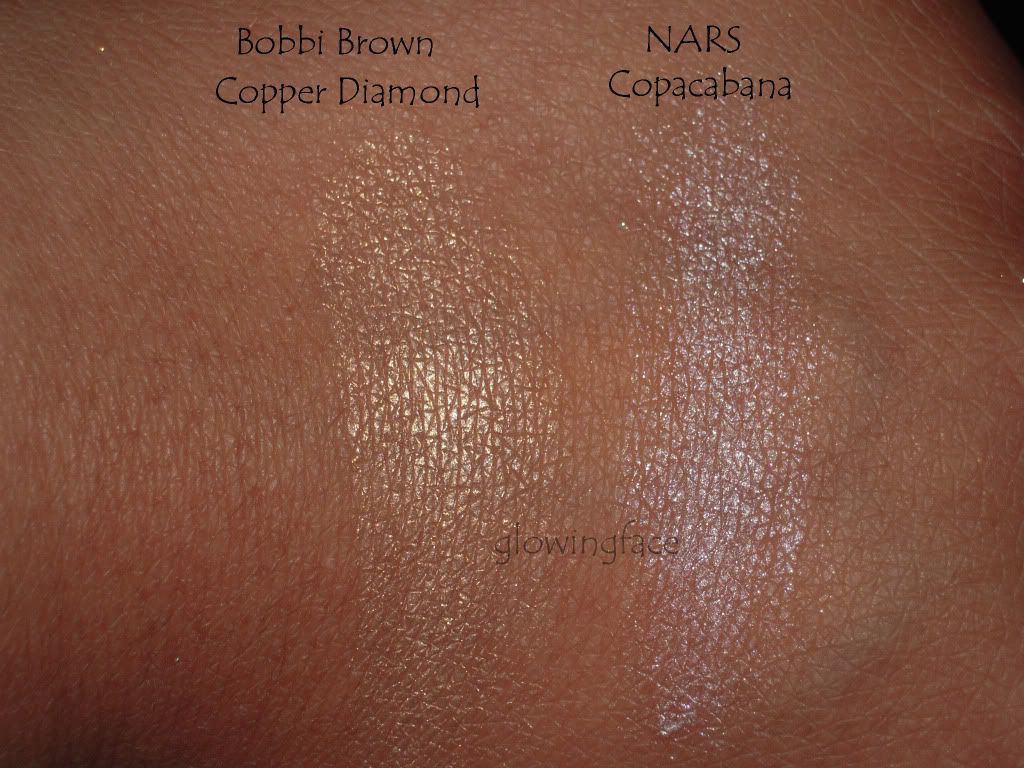 Copacabana
and Bobbi Brown Shimmer Brick in Copper Diamond. These are relatively new in my collection and I am enjoying the glow on my cheek!
Cargo Eyelighter is something that I re-discovered in my own kit. Its a finely milled shimmer shadow and it just helps to awaken the eye. When I apply that on the inner eye corner, my hubby and son keep telling me that there is something dirty and I need to wipe it off. Even I hate it, if overdone.
(Review)

Bionic Eye cream is a new under eye cream that I have been using since last month. It was sent by the company and I will review it once I use it for 6 weeks. So far, its good.

Pendant and Braclets
Accessory:
My fav part for summer. The clothes are so less that you can wear every accessory available in your stash.
No seriously, from Braclets to neck piece to anklets…all the exposed body parts can be adorned with jewelry.
Summer and Teals go together.
I like the common look of white Tees and jewelry with Teals in them
A lovely long Earring
My watch:
A Duo Tone Michael Korrs that I purchased in June I guess. I always thought that chunky, huge watches won't compliment me, but I like the way they look and since then I have picked 2 more from Nordstroms Anniversay sale. I am kinda liking them.
This is all I have for now. Please suggest some nice affordable jewelry sites you know. Some etsy sellers or anything like that. I would love to gather more and more information.