PIGMENT PASSION is a series that will feature MAC Pigments, their texture,
the ways I use them and all the fun stuff. One pigment will be posted every
Friday and I will try to share whatever pigment colors I own.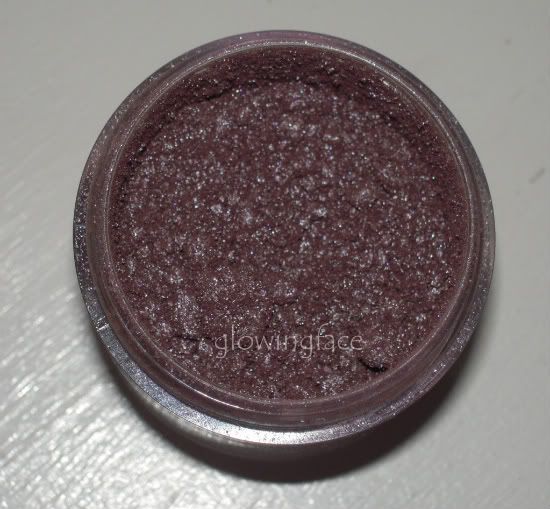 MAC Pigment -- CIRCA PLUM
This Limited Edition color falls into Purple Category, but if it sure is a very Complex color to describe. Its this Plummy/Wine/Deep Lavender with some Burgundy in it. I told ya, its complex to describe. The shimmers in it are very subtle. The color is Vibrant, without being OTT. Usually many purples make me look punched, but for some strange reason, this one works for me.

Its not one of my favorite pigments to wear all by itself. Unfortunately, its very sheer if applied without base. I enjoy its beauty over a Black base.
The texture of Circa Plum is not as fine as Overrich Pigments, which have become a bench mark for 'finely milled' in my book. It still is very smooth though. There is no fall outs and its easy to work with.



Just over a black base, as lid color. Darkening the crease with Nocturnelle or similar kind of deep Purple color. Signed, Sealed is a good one too.

I don't know too many ways to rock this one. Usually, I cannot use more than 2 pigments in one eye look. I just end up messing the look, with fall outs and colors turning muddy. Need Practice.
If you have this pigment and know any other way to use it, please let me know in the comments below.
P.S: Samples of Pigments can be found on various websites for a small amount. Good way to try colors. They last for long, long time.