HD Microfinish Powder
A universal translucent finishing powder to be applied over foundation or worn
alone. Sets the foundation and slightly mattifies skin without changing its natural contours. This 100% mineral silica powder softens the appearance of imperfections. Completely evens out the complexion for a glowing, radiant look. One universal shade for all skin tones.

It's completely translucent and goes on any skintone. Its talc-free formula does not dry the skin and is formulated with 100% silica.
Dermatologically tested.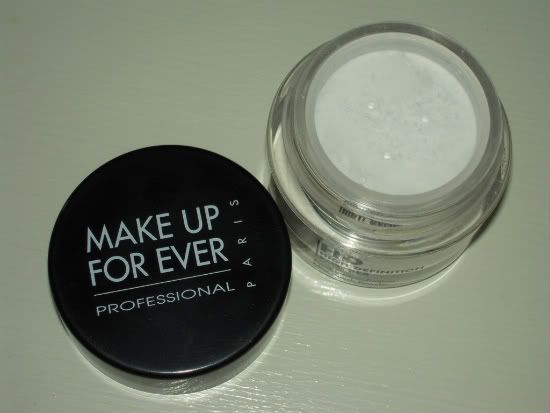 If you have dry skin or uneven flakey skin STAY AWAY from this. No, seriously! It literally sucked out every bit of moisture from my face. The line may sound exaggerated, but I am so disappointed with this one, as I wanted something this finely milled to work for me.
I purchased it in March and tried it on myself in almost every climatic condition. It just didn't work!
The texture

:
Ultra fine. The product is very finely milled. I had never seen a product so feather light. Its so fine, that when I open the container, it goes everywhere like smoke/dust/mist.
The color
:
Pristine white in container. Turns colorless on light application. Looks white/ashy with heavy application on my skin (NC42, with Yellow/Olive Undertones).
The effect on skin:
This one does not provides any coverage. It creates a fine film, which is translucent if applied correctly. It just evens the skin by reducing the fine lines and reducing the oily appearance. If the skin has flakiness or an acne in its healing stage, the powder settles in those craters. I am sorry for the lack of words, but you guys got it…right?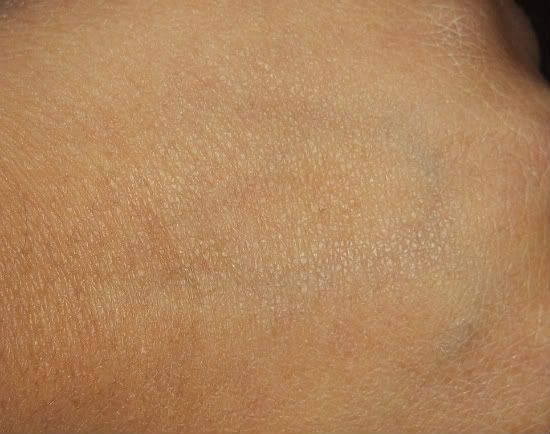 The application:
1. Dust lightly over skin with the fluffiest brush available to get a light application.
2. Apply on Oily T-zone area only.
I tried both and none of it worked.
The ingredient
:
Silica. It didn't break me out, but I felt itchy because of excessive dryness.
The issues:

1. Being finely milled a lot of product is wasted, as it flies everywhere.

2. It dries out the skin badly. It obviously gives a matte, dry look. The skin feels so stretched, itchy and parched!

3. It will settle in if you have flakey skin. I think its meant for a skin which is in pretty good shape to begin with.

4. It will turn Ashy on Darker skintone, if applied incorrectly or if the application is Heavy.

5. It will make you cough and sneeze if you inhale it.

It may work for:
1. People with Oily Skin
2. People with even skin texture.
3. People who like ultra mattified look.

I didn't like this product, but I have a skin on drier side, so may be this product was not meant for me. If you have tried this and have any suggestions please let me know. Do let me know, if I am using it in a wrong way.
Its so bad that it didn't work for me. I was pretty hopeful when I bought this...