Company Outlets are the only place where I can afford Good quality 'Brand name' Bags and Purses. Buying from Outlets means I am going to get Old Fashioned, out dated stuff...but I am fine with that. I have rarely seen 'Latest' stuff at Outlets.
As long as it is Good Quality and BRANDED (lol) I am fine. I picked these bags last week on my trip to a local outlet mall.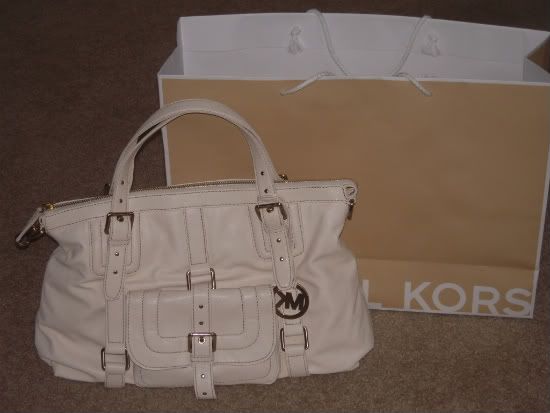 This is a Beige bag and very soft, good quality leather. I liked that it can be carried on Shoulders too. The MK metal logo is cool too.
This White GUESS purse is very Teenage'ish'. Its Patent Leather kind of material, with Black prints on one side and plain the other. I can carry it both ways. My hubby thinks its Tacky, but I liked it. It reminds me of those Summery White Totes.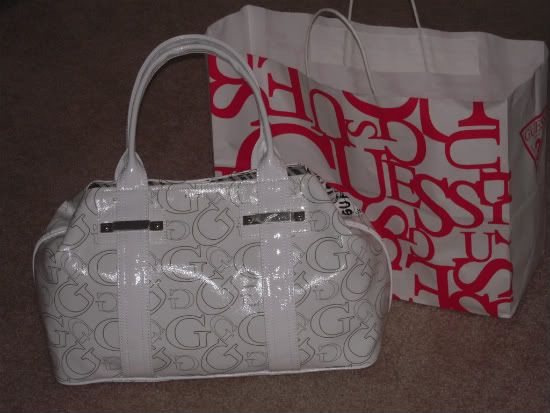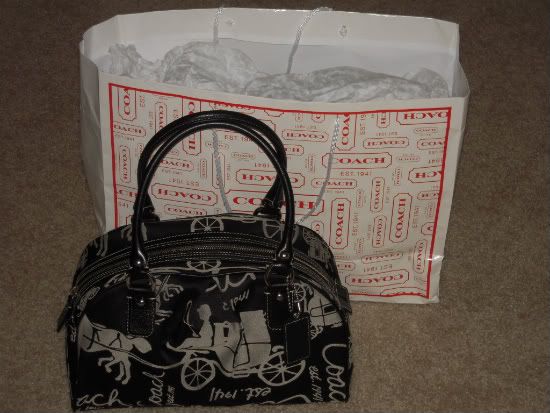 This is a Coach Purse, which has the Lovely 'Carriage' kind of design on it. Its Fabric kind of material. I don't know how to clean these kind of Fabric material bags.
(I am so lousy with their description)
This is a Coach Leather purse. Just needed a non fussy, basic Black purse that I can carry on shoulders. I like the Coach Metal Logo/charm.
Owning a Balenciage and LV is my major purse dream. As of now, I can't justify spending soo much on a purse. Maybe in future.
My mom thinks any purse with no pockets is useless, more pockets means more value and she feels LV guys cheat us, by giving us a Speedy, with no pockets....lol!