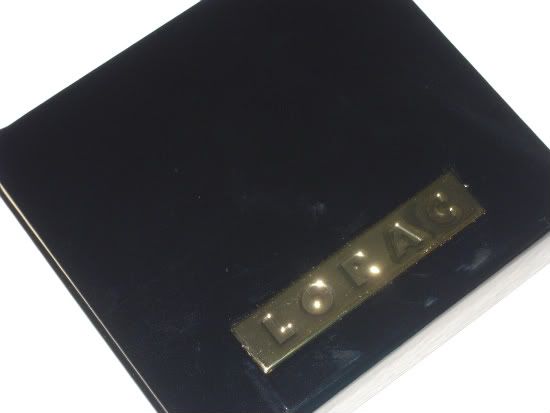 LORAC - LITTLE BLACK PALETTE
A baked eyeshadow and eye primer palette.
Create long-lasting, hot looks for days, evenings, and after-hours in the
city with this must-have palette. Shine in rich golds and bronzes with 4
color-coordinated, mineral-infused, silky-smooth, shimmering Baked Eye Shadows
and a mini Behind The Scenes Eye Shadow Primer, all packed in a must-have sleek
black case.

What it is formulated WITHOUT:-
Triclosan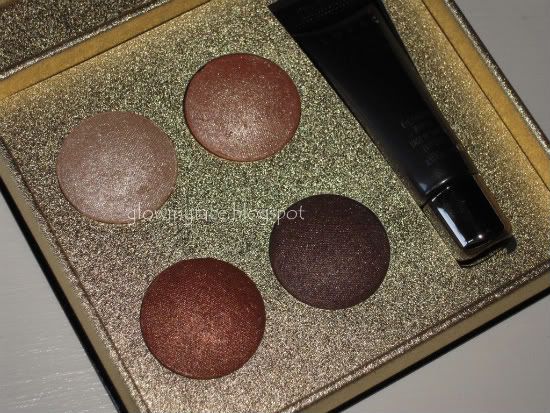 LORAC - LITTLE BLACK PALETTE with PRIMER

This instantly reminded me of the Physicians formula Baked Eyeshadow. The colors are Gorgeous and the texture is very soft. Its not powdery at all. There is this elegant sheen to the colors on application, no sparkles, no glitter, no fall out. They blend in very nicely.
The colors don't have any names and they can be used both wet or dry.



The darker shades can easily be used as eyeliner as the shadows can be used wet too. I used them above Urban Decay Primer Potion and it did last well.



The pigmentation is amazing as you can see in the above swatches. These are just one swipe, without any base. Awesome Pigmentation!
The colors are not unique, but any neutral eyeshadow lover would love to own these.

This also came with a Primer, which I have not used yet, so I am in no position to share my thoughts.

The packaging is a Thick, Black Cardboard box, with a glossy finish and magnet to snap it shut. There is a good size mirror too. I personally don't like the packaging, as I think its too bulky. Also, these shadows being baked, I find them very fragile and prone to breaking. The bulky packaging is not helpful.
Its not a great idea to travel with this palette, IMO.

I see myself using this quad a lot. Not a must have quad as the colors can be easily duped, but a great quad when it comes to amazingly, soft, smooth and neutral colors.